Gold Sponsor

Established in 1961, Glander International Bunkering is one of the largest, oldest and most respected bunker trading and brokering firms in the world. Our experts work to fuel the global shipping industry and serve our clients with integrity, professionalism, and enduring business relationships. Operating from Dubai, Mumbai, Singapore, Florida, Tønsberg, Oslo, Valencia and Geneva, our network provides coverage and expertise across all markets, time zones and conditions.
Silver Sponsors
Innospec's Marine division is the largest supplier of heavy fuel oil treatment in the world and our broad product range can help with handling the complexities of fuel treatment at sea.
Our dedicated Marine team is part of Innospec's international Fuel Specialties business and serves the specific needs of the marine market. This means we have the experience, market knowledge, understanding and technical expertise to work closely with ship owners and their managers to develop specific additive solutions.
Technical sales activities on site are supported by comprehensive laboratory facilities in the UK, France, Germany and the United States. These centres of excellences provide a full range of fuel oil testing capabilities. In addition, and in conjunction with Innospec´s  research laboratories, new product development ensures we can provide optimum products and services to all our customers.
With expertise in Research & Development, application development, dosing systems and additive distribution, our customers can also expect unrivalled technical support and service commitment.
Total is a global integrated energy producer and provider, a leading international oil and gas company, a major player in low-carbon energies operating in more than 130 countries. Our 98,000 employees are committed to better energy that is safer, cleaner, more efficient, more innovative and accessible to as many people as possible.
Total Marine Fuels Global Solutions is Total's dedicated business unit in charge of worldwide bunkering activities. Present in all major hubs as physical supplier of conventional fuels, we are the single point of contact for a full spectrum of solutions with innovative and efficient bunkering services.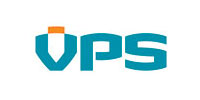 Technology Sponsors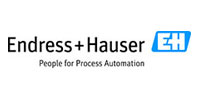 Refreshment Sponsors
Corporate Sponsors
Exhibitors