What Are the Current Issues Impacting the Renewable Energy Industry?
In the Philippines, wind energy development has been progressing slowly. One major reason is brought about by the difficulty in obtaining offtake agreements, that need to undergo a Competitive Selection Process (CSP). Given that CSPs in the Philippines must be technology-neutral, wind projects can find it very challenging to compete with solar projects primarily in terms of pricing and timing of deployment.
Other factors such as grid capacities also have great impact in the progress of the renewable energy industry, not only in the Philippines, but in other developing countries such as Vietnam. Major grid upgrades are necessary to accommodate the generation capacities of the renewable energy projects. However, these upgrades are costly, need significant amount of time to complete and mainly lie in the hands of the respective countries' grid operators' decision and budget.
What Is the Biggest Challenge That You Are Facing in Your Function?
Being the Vice President Project Acquisitions Asia, the biggest challenge that I am faced with is identifying the best projects possible for our company's investments. Since there are many renewable energy projects available for acquisition in several markets in the region, we need to be extremely cautious and selective in prioritizing projects that have the most attractive resources with the least number of issues to manage.
This would ensure that we are investing our financial resources into worthy projects that will give the best value for our company.  Therefore, one has to be very knowledgeable in project development, be aware of and be updated with the current regulatory issues and must scrutinize each project carefully.
How Should Governments Adjust Their Regulatory Priorities to Attract More Investment?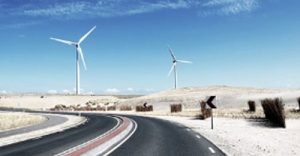 In some markets, there are foreign equity investment restrictions requiring certain types of businesses which include renewable energy development be majority-owned by local entities or individuals. It would attract more investments if these governments would allow renewable energy projects to be majority-owned by foreign companies.
Where in The Industry Do You See Growth Opportunities?
I see growth opportunities in the renewable energy industry with the increasing demand for a clean source of electricity. More people and businesses have increased awareness of the global threat we are facing now on climate change. Steps, policies and laws have been implemented to promote renewable energy development to address this and to help achieve a solution in reducing one's carbon footprint.
Interviewee:
Alma Roxas-Aguila
Vice President Project Acquisitions Asia
Mainstream Renewable Power Ltd
https://www.linkedin.com/in/almaaguila/
---
Alma Roxas-Aguila is one of the speakers line up for the upcoming 2nd Annual Renewable Energy Week 2019.
With 3 co-located conferences spanning the full spectrum of smart and renewable energy sources and options, IBC Asia's 2nd Renewable Energy Week 2019 will bring ASEAN and the rest of the regions to address regulation, new investment and project updates. This is Asia's only event covering all regional markets will focus on Solar Power & PVTech, Wind Power & Turbine Tech and Smart Energy.
3 Co-Located Events:
2nd Annual Solar Power & PVTech Asia >>
2nd Annual Wind Power & TurbineTech Asia >> 
Smart Energy Summit >>