overview
It is essential for industry to employ efficient and accurate strategies for monitoring outsourced clinical trials to minimise the chances of receiving warning letters from competent authorities. Companies should have robust structures in place for successful vendor selection, contract design, quality monitoring and risk minimisation when outsourcing clinical trials to remain compliant.
Using a combination of theory and practical examples, this essential 10-module course will provide a crucial overview of your responsibilities as a sponsor, giving you the knowledge, you need to ensure quality oversight over 5 weeks.
What Will You Learn?
Introduction to the complexities of vendor selection, management and oversight
Review of different outsourcing strategies and models
Different outsourcing models from strategy, through vendor selection and effective implementation
Comprehend your responsibilities as the sponsor both from GCP perspective and from vendor management perspective
Identify the right level of management and oversight
Understand the outsourcing strategies for selecting, monitoring and communicating with your service providers
Who Should Attend?
All professionals who are involved in vendor oversight will benefit from this course, including:
Clinical Outsourcing
Contracts and Outsourcing
Clinical Quality Assurance
Clinical Quality Control
Clinical Operations
Vendor Management
Global QA/Compliance
Regulatory Affairs
Webinars
Free webinars that may be interesting for you…
Risk Management in Clinical Outsourcing
Managing risk is essential in good oversight of a clinical trial. In this webinar, the following points were discussed:
Risk Management for Outsourcing
Risk Identification
Risk Impact Mitigation through Risk Management
Risk Management Plan
This session was led by Julianne Hull. Julianne has successfully held global leadership roles in vendor management/outsourcing and clinical operations for several large and medium pharmaceutical companies (Pfizer, Wyeth, Marion Merrell Dow, Biogen Idec and Ipsen).
---
Management of your Vendors – Sponsor Responsibility
This webinar explores upcoming changes to Sponsor responsibility with the latest developments in ICH E6 Revision 2.
Over c.30 minutes, learn about the following:
Understand the ICH E6 Revision 2 changes
Explore how this will place a greater emphasis on Vendor oversight
Investigate ways to navigate these changes for Sponsors
Led by John Shillingford, trainer for PTI's Effectively Managing Vendor Oversight training course.
Benefits of an Online Academy Course
Learn and apply – implement what you learn during the course
Become part of a professional learning community – discuss any problems with students and/or the trainer
Time effective – bitesize chunks so it does not impact on your normal working day
Cost effective – no travel expenses
Grow as a team – with multiple licenses your team can access the course and learn together, no matter where they are in the world
FAQs
Do sessions go out live?
No, all content is recorded and a set number of modules are released per week. You have unlimited access to module content once it has been released for the duration of the course and an additional two months.
Can I join after the course start date?
Yes, because modules are not live and all content is recorded you can catch up. Please contact us at training@informa.com.au to enquire about joining a course after the start date.
Can I still take part if I'm away for part of the course run?
Yes. Online Academies provide a flexible learning format. As modules are not released live and are available for review, you will be able to catch up.
How long is my enrolment on the course?
You are enrolled on the course for the period that modules are being released and the trainer is active on the discussion forum (this varies from course to course – between 3 – 8 weeks) and for an additional 2 months after this to review course content.
Who do I contact if I have any problems while the course is running?
You should contact PTI.MDTI.ATI-online@informa.com
When will I receive my log-on details for the course?
Once you have paid, a member of the team will be in touch with your log-in details. We must receive payment for you to access the course.
How can I access the content?
Content is hosted on our Learning Management System, which you access using your device. A link will be provided to you with your log-in details.
What if I need extra time on the course?
Please contact us at training@informa.com.au if you would like extra time on your course beyond the enrolment period. Extra time is subject to approvals and fees may apply.
About PTI - Pharmaceutical Training International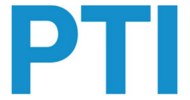 PTI is a global interactive training partner committed to the personal progression of aspiring life science professionals. We have a network of expert trainers who have a minimum of 10 years' industry experience to meet your training requirements and all our courses are CPD certified.
Our Promise
Our vision is to enhance key skills and competencies to drive continuous innovation and accelerate drug development. When you invest in a PTI course we want you to feel secure, inspired and ready to take on new challenges.
CPD Certified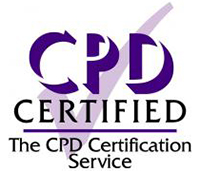 After completing a PTI course, you will be awarded with the CPD Certification certificate. This is a recognised independent CPD accreditation compatible with global CPD principles.
The Certificate of Achievement provides proof that you have taken the course and can be used on your CV or work portfolio.
Agenda
Module 1: Introduction to outsourcing
The basics of outsourcing models and strategies
What to outsource: selection, goals and benchmarking
Vendor selection & management essentials to include timeframes
Regulatory Requirements and Quality expectations
Basics of vendor oversight and vendor management?
Metrics to drive transparent outsourcing
Vendor Governance
Module 2: Meeting regulatory expectations
Examining EU and US regulatory expectations and requirements
Exploring the evolution of vendor oversight: sponsors maintaining full accountability even with the complexity of outsourcing
Understanding transfer of obligations rather than transfer of responsibilities
Case studies: Examples of cases where the sponsor has failed to comply with regulation / received warning letters
How can sponsors ensure meeting regulatory expectations?
Module 3: Selection of the right outsourcing partners
Start with the end goal as a focus
Selecting a partner to fit your defined strategy
RFI, RFP
Bid Defence
Vendor capabilities assessment
Site inspections
Financial assessment and mock bids
Cost management versus getting it right first time
Core elements for contracts
Quality Agreements
Identifying, understanding and managing risk
Module 4: Vendor management: What are the key components of vendor management?
Vendor management: What are the key components of Vendor Management?
RACI
Ensuring and enabling operational deliverables
Monitoring and documentation of goals, deliverables and quality
What is the overarching concept for vendor management?
Operational Metrics
Achieving effective management across multiple service providers
Issue management and effective escalation processes
Module 5: Vendor oversight: What are the key components of vendor oversight?
What is difference between vendor management and vendor oversight?
What is defined as success for vendor oversight?
Define your oversight philosophy
Demonstrating control to inspectors
Effective shared risk approaches to vendor oversight: 'Skin in the game'
Hands on/hands off – does it matter?
Auditing strategy: Reaffirmation of vendor capabilities and CAPA management
Module 6: What is governance? Implementing an effective governance structure
Ensuring organizational alignment to outsourcing strategy
What is required for effective governance of vendors
Designing a model to effectively manage and oversee multiple vendors
Roles and responsibilities in vendor management
Ensuring complementary relationships between QA and outsourcing
Business continuity
Module 7: Risk Management for Clinical Outsourcing
Risk Management for Outsourcing
Risk Identification
Risk Impact Mitigation through Risk Management
Risk Management Plan
Module 8: Maintaining healthy business relationships
Success strategies for effective communication
The right level of transparency
Overcoming challenges with change management
Case studies: Differing approaches taken by vendors
Module 9: Using metrics effectively when outsourcing
Metrics to measure your performance
Metrics to measure vendor's performance
Metrics to drive transparency
Metrics to drive trust
Module 10: High level legal and financial considerations when outsourcing
Development of a contract
Key documents
Legal terms
Typical legal issues and how to overcome them
Financial Oversight
On-site & in-house training
Deliver this course how you want, where you want, when you want – and save up to 40%! 8+ employees seeking training on the same topic?
Talk to us about an on-site/in-house & customised solution.