overview
Better Risk Allocation Through Clearer Interpretation & Drafting
Key Learning Outcomes & Case Studies Include
Revise contract law in shipping, key documents and common obligations in charter parties
Understand basic principles of contractual interpretation and misrepresentation
Accurately interpret charterparty clauses, terms and conditions including obligations, damages, cancelation and claims
Exercise drafting charter parties with better risk allocation across players
Clearly indicate delivery/redelivery obligations, laytime, demurrage and other terms in Time &
Voyage charters
Timely govern boilerplate clauses important to all contracts (sanctions, paramount, pollution risks, safe ports, exception, war risk clauses)
Customise charter parties to suit various specific scenarios
Scrutinise recent case laws to address interpretation issues
Who Should Attend
Ship owners and managers
Charterers including Importers,
Exporters & Traders,
Dry Cargo & Wet Cargo
Shipbrokers
Port and ship agents
P&I personnel
Logistics and shipping professionals
Legal advisers, solicitors and barristers
Freight forwarders
Government bodies and representatives
Trainer
John Simpson
Partner, Stephenson Harwood
As a recognised expert in charterparty law, John advises drafting and negotiation of shipbuilding contracts, transhipment project contracts, charterparties, bills of lading, MOAs and associated disputes. He was appointed to the Singapore Maritime Foundation drafting committee for the Singapore Time Charter Form, which evolved into the NYPE 2015 charterparty form. Some of his notable experiences include:
Advised charterers in a dispute on the withdrawal of the vessel Li Hai for non-payment of hire ("Li Hai" – Western Bulk Carriers K/S v. Li Hai Maritime Inc [2005] 2 Lloyd's Law Rep. 389)
Advised GlobalORE on revisions to the Standard Iron Ore Trading Agreement (SIOTA)
Advised a major shipowner on various disputes (hundreds of millions of dollars' worth) arising out of FFA contracts (OTC and cleared) following the GFC.
Advised a port logistics company on various contracts for loading vessels with iron ore, coal, bauxite and for the movement of these commodities between berths and within ports in Indonesia, India, Dubai, East and West Africa.
Advised an FSRU provider on the drafting and negotiation of the vessel O&M contract into an Asian project.
Advised an LNG supplier on pro forma medium-term contracts for the supply of LNG between ports on both DES and FOB bases.
John is a Director of the Singapore Chamber of Maritime Arbitration, a member of the Advisory Board to the National University of Singapore Centre for Maritime Law and a Committee Member of the Maritime Law Association of Singapore.
Digital Badge
Upon completion of this training course, participants will earn a digital badge.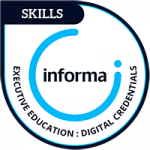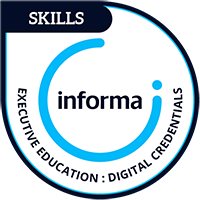 Eligibility:
Attend and participate in the 2 full days of training course duration, led by the designated training expert
Available to:
Seminar attendees
Agenda
Contract law in shipping
English commercial law and the reasons for including certain standard boilerplate clauses in charterparties)
The differences between conditions, warranties and innominate terms
Implied terms
Basic principles of misrepresentation
Whole agreement clauses
Some basic principles of interpretation of contracts
Rights of Third Parties under contracts
Essential law in charterparties
Common obligations
General average
Choice of jurisdiction and law clauses
Bills of lading – commonalities and distinctive features
Essential responsibilities and liabilities of the parties, performance agreements
Legal differentiators in types of charter parties
Bareboat charters,
Time charters,
Trip time charters,
Voyage charters,
Contracts of affreightment Consecutive voyage charters
Accurate interpretation of Charter party clauses/terms/conditions such as
Cancellation
Damages claims
Laycan
NOR tendering
Despatch obligation
Termination
Salvage
Incorporation of the Hague and Hague Visby Rules
Drafting charterparty clauses with clear risk allocations between the parties
Issues common to all Charterparty types (with exercise)
Liens over cargo and/or subfreights
Sanctions clauses
Paramount clauses
Pollution risks
Safe port(s)
Exception clauses
War risks and force majeure
Time Charter issues (with exercise)
Delivery/redelivery obligations
Vessel Description and warranties (inc speed and consumption)
Payment of hire
Off-hire
Bunker clauses
Last voyage clauses
Voyage charter issues (with exercise)
Cancellation
Notice of Readiness
Demurrage, laytime & despatch
Freight payment
Deadfreight
Class Exercise: Drafting Charterparties for Dry vs Wet Cargoes
Supplytime 2005 and 2017
Knock-for-knock, indemnity and exclusion clauses
Drafting and construing liability and indemnity clauses
Drafting and construing exclusion clauses
Clauses for Managing disputes
Payment
Offhire
Clauses for Sulphur compliance
Customising charterparty clauses for specific scenarios
Recent Case law addressing interpretation issues
On-site & in-house training
Deliver this course how you want, where you want, when you want – and save up to 40%! 8+ employees seeking training on the same topic?
Talk to us about an on-site/in-house & customised solution.