overview
Referring to most common and/or costly claims (cargo, H&M, charterparty, bunker) in tanker operations, the central tenet of this seminar is HSE, financial and legal risk management. Right through the two days, our expert faculty will fall back on case study analysis to drive home key takeaways and best practice.
Each case study will extrapolate a different set of learning outcomes.
Learning Objectives
Claim Trends and the parties roles
Best Practices for Cargo Operations and Loss Prevention
Prevention of tanker H&M and charterparty claims through better cargo/navigational/contractual operations
Marine pollution and spillage claims
Most recent industry changes with impacts
Successful claim resolution – a practical checklist
Case Study Analysis and lessons learnt across Crude, Chemical and LNG tankers
Who Should Attend
Operations and Claims executives from charterers and tanker owner/ manager companies across all cargo types, P&I, and terminal operators. Job Functions include:
Marine Manager
Marine Superintendent
Operations Manager / Executive
Claims
In house counsel
Marine Insurance Manager
Finance Managers
Digital Badge
Upon completion of this training course, participants will earn a digital badge.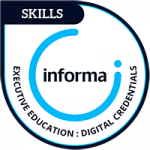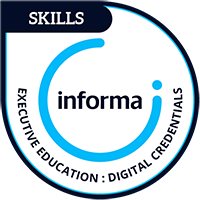 Eligibility:
Attend and participate in the 2 full days of training course duration, led by the designated training expert
Available to:
Seminar attendees
Trainer
Michael Quain
Independent Marine Consultant

Michael has over 50 years' experience working in shipping industry, almost all of which either serving on board tankers or in and around the management of tankers.
He spent 28 years sailing aboard dry cargo ships, crude, product and chemical tankers, including eleven years as a Master with various shipping operators.
In 22 years of employment ashore he has worked as a Post-Fixture Chartering & Operations Manager, Consultant, Auditor, Oil Majors' Vetting Inspector in the OCIMF SIRE programme, Marine Superintendent and Manager of the Marine Department (DPA/CSO) with responsibility for a fleet of over 40 ships.
He offers impartial advice as expert witness and technical consultant in litigation proceedings and arbitration tribunals involving tanker casualties, cargo contamination/damage and charter party disputes.
Michael's experience includes:
Academic Course Director with Lloyds Maritime Academy
OCIMF ship inspector (SIRE system) for Oil, Chemical and Gas Tankers. Over 600 vessel vetting inspections completed. Company Security Officer ISPS code. Lead Auditor ISM code, ISO 9001, ISO 14001 and ISO28000/ISO28007-1:2015.
Marine Safety & Quality Manager with V Ships Cyprus
Shipmaster and Marine Superintendent for Chemical Tanker Department at Expedo Ship Management (Canada) Ltd.
Master with AS Vulcanus, an Oslo based ship-owner trading worldwide in their fleet of IMO type 2 chemical parcel tankers
Fleet Operations Manager with Stamford Tankers, a USA based shipping company operating oil and chemical parcel tanker
Guest Speaker
Ian MacLean
Partner & Master Mariner, Hill Dickinson
Ian is a commercial/admiralty lawyer with 40 years' industry experience, including over 12 years' seagoing and has held senior management position in a major ship manager where he was responsible for safety, QA, vetting & accident investigation for a 150-vessel fleet.
He responds to and advises on collisions, groundings, structural failure, pollution, actual and constructive total losses, fire, salvage and cargo damage; in addition to MARPOL issues.
Agenda
Overview
Important updates on oil, gas and petrochemicals shipping market
Tanker management standards: safety, security, quality and environment
Commercial management: key issues on chartering, operations
Case Study (LNG Tanker on time charter)
This will examine a real case that went to arbitration. The consequences of a "failed" vetting inspection.
Charterer has a set of LNG liftings from a single terminal on "take or pay" contracts.
The Tanker has a SIRE vetting inspection at the first loading which resulted in an unusually high number of observations (deficiencies).
The Owner did not inform the charterer
Tanker discharged and returned for second lifting but was refused entry by the terminal as now considered "unacceptable" by their vetting department
Charterers unable to find substitute tanker for all contracted loadings and so took action against owners for their loss (about US$15 million)
Key issues: Internal auditing, planned maintenance, Crew training, Charter party obligations, Withdrawal
Claim Trends and the Parties' roles
Recent trends
Ship master's accountabilities
Charterer role
P&I approach to loss prevention
Others emerging issues: Piracy / cargo thefts
Best Practices for Cargo Operations and Loss Prevention
Cargo contamination

Tanks, pumps and lines cleaning
Carriers' liability
Tank clean certificate

Cargo Off-specs prevention

Sampling
Cargo blending/co-mingling
Case Study (Chemical tanker. Cargo contamination of Potable Ethanol by previous cargo of Sulphuric Acid)
Surveyor's responsibilities for tank inspections and sampling
Hydraulic deepwell pumps – cofferdam purging routings
Heating coils – pressure testing and purging
Record keeping
Case Study (crude oil tanker, commercial pressure on the master)
– Incident reporting, investigation, corrective & preventive action)
Two grades of crude oil. Not compatible.
Charterers instructed master to use one grade to COW the other.
Industry references.
Owner's response
Roles of the DPA and Operations Manager
Bill of Lading
Master's responsibilities
LOI
Cargo shortage
Cargo fire prevention
Charterparty claims
Case Study
Ship to Ship Transfer operation. What is a valid Notice of Readiness?
Notice of readiness
Demurrage
Case Study
Voyage charter party rider clauses.
Effect on the timing of tendering notice of readiness
Delivery / redelivery
Hire / off-hire
Withdrawal
Marine pollution / spillage claims
Most recent industry changes with impacts
SIRE VIQ 7 (tanker inspection questionnaires) – Responding to inspection observations
TMSA3 Significant changes
Cyber Security – audit threat assessment and claims
SIGTTO/OCIMF guidance on cargo-handling for Ship/shore interface (important for Emergency Shutdown ESD Systems and surge pressure handling; specific implications on LNG)
Energy efficiency: MARPOL Annex VI and ISO 50001:2018
Successful claim resolution – a practical checklist
Managing the emergency response team litigation risk;
Preservation of documents/evidence & role of expert
witness;
Maximising settlement prospects following a dispute;
and,
Obtaining forensically robust statements from the crew.
On-site & in-house training
Deliver this course how you want, where you want, when you want – and save up to 40%! 8+ employees seeking training on the same topic?
Talk to us about an on-site/in-house & customised solution.