Supporting Associations
Founded in the late 1980s, InterManager represents ship and crew managers, as well as associated organisations, from around the world. Speaking for over 5,000 vessels and 250,000 seafarers, InterManager has a respected global representation. Its unrivalled presence within the wider maritime industry has allowed the association to be at the forefront of a number of initiatives, including:
Enclose Space Deaths
On board Alarms
Shipping KPIs
Seafarer fatigue
The single window system
Paperless shipping
InterManager sought and obtained consultative status with IMO at its 19th Assembly in November 1995. This is particularly important in view of the fact that IMO introduced its International Safety Management (ISM) Code, initially expressed in resolution A.741(18) and now incorporated into the SOLAS Convention.
The work of the Association is performed by its President, Secretary-General, IMO Representative and the Executive Committee. InterManager supports and is involved in a number of projects, all related to either management, technical or welfare. These have included studies into fatigue, information sharing, ballast water, shipping KPI's and communication facilities for seafarers.
The Institute of Marine Engineering, Science & Technology (IMarEST) is an international membership body and learned society bringing together marine engineers, scientists and technologists and supporting them through every stage of their career. The largest marine organisation of its kind, it spans 128 countries and works to promote the scientific development of marine disciplines, providing opportunities for the exchange of ideas and practices and upholding the status, standards and expertise of marine professionals worldwide.
Membership provides the opportunity to gain professional registration, such as Technician, Incorporated, Registered or Chartered status.
The IMarEST is an NGO with consultative status at the International Maritime Organization (IMO), observer status at the Intergovernmental Oceanographic Commission, International Hydrographic Organization, the London Convention/London Protocol (LC/LP) and the Joint Group of Experts on the Scientific Aspects of Marine Environmental Protection (GESAMP) and it has special consultative status with the Economic and Social Council of the United Nations (ECOSOC).
For 300 years, we have been the trusted independent partner and source of maritime data, insights and expertise. We help our customers gain a competitive advantage and minimise risk with best-in-market vessel tracking, ship characteristics and ownership intelligence.
Visit our website to find out more:
http://bit.ly/LLintelligence
The Nautical Institute is a non-governmental organisation (NGO) with consultative status at the International Maritime Organization (IMO). Our aim is to represent seafarers' and practical maritime professionals' views at the highest level.
As a representative body, the Institute fulfils its role in many different ways. Membership by proven qualifications and experience helps to set standards. The technical committees ensure that professional opinion and advice is fed back to the industry's decision making bodies.
About SCWO
The Singapore Council of Women's Organisations (SCWO) is the National Coordinating body of women's organisations in Singapore. We have more than 50 Member Organisations representing over 500,000 women in Singapore.
Incorporated in March 1980, the SCWO, having been founded by women, seeks to unite the various women's organisations, clubs, committees, groups and women leaders together, working in accordance with its various aims and objectives.
The SCWO seeks to co-ordinate these associations into a national movement and to act on their behalf in matters for which is authorised by its members.
It seeks to promote the ideals of `Equal Space, Equal Voice and Equal Worth' for women in Singapore.
Services
The SCWO offer a range of services mostly for women in need. They are the Star Shelter, the Maintenance Support Central and Civil and Muslim Law Legal Clinics.
Initiatives
The SCWO has various initiatives for women – to provide a platform for networking, education and inspiration through the Women's Register (WR) and bring awareness to the benefits of gender-balanced business through BoardAgender. It also celebrates the achievements of women through the Singapore Women's Hall of Fame.
Facilities
The SCWO has various facilities that caters to the public such as the IT Hub, New2U Thrift Shop, Function Rooms, and a Library.
Media Partners
Marine BizTV is the World's first 24 hr free to air Global Maritime Satellite Channel dedicated to the maritime related industry. We have complete telecast over Asia, Australia, Africa and Europe. Marine BizTV does online distribution with parallel streaming through WebTV www.marinebiztv.com We have the largest global database related to all segments of the maritime sector and therefore a worldwide reach for any maritime related information, activity, event, program, advertising & product launches.
Cargo Connections is an ISO 9001 and ISO 14001 certified general cargo network formed in 2014 and offers Restricted Representation so membership is only offered to a limited number of freight forwarders who offer air, sea and road freight services per country. With a cutting-edge website, Cargo Connections offers innovative membership benefits including a useful Smartphone Service.
Freightbook is a fast growing online database containing profiles of 1500+ freight forwarders in 140+ countries. The unique profile pages and new rating system provide a good insight into each registered company which raises confidence and increases business. Freightbook also provides a useful Smartphone Service where forwarders and suppliers to the freight industry can be found quickly on mobile devices.
Project Cargo Network (PCN) is an ISO 9001 and ISO 14001 certified organisation established to provide a networking platform for the world's top heavy lift and project cargo specialists. Members work for many sectors including oil and gas, pulp and paper, automotive, construction, power and energy, as well as aid cargo. Our fast-growing organisation comprises of 250+ specialists in 110+ countries and this year we are very proud to be celebrating our 10th Anniversary!
Universal Freight Organisation (UFO) was formed in January 2000 and today the ISO 9001 and ISO 14001 certified association boasts representation in 95+ countries. UFO are proud to have maintained a 'One Member per Country' policy (with the exception of USA and China), making them one of the only remaining exclusive freight forwarder networks in the world and this year we are very proud to be celebrating our 20th Anniversary!
IAA PortNews is the leading provider of maritime news in Russia covering both domestic and international markets. On-line news and analytical materials related to port services, sea and river transport, shipping and shipbuilding placed at the agency's portal are available on open access. Special attention is paid to oil and fuel markets. The audience of the portal's Russian and English pages numbers about 8,000 regular readers.
Xinde Marine News is one of the leading marine news providers in China with over 140,000 readers and subscribers. As an independent online media with the mission to provide independent, credible, critical and topical information, analysis, opinions and advisories to Chinese maritime community with a clear focus on "Markets, Vessels, Ports, Shipyards, Authorities, Companies and Seafarers".
Seatrade Maritime News
As one of the most respected sources of real-time information, Seatrade Maritime News delivers global and regional reports on daily and breaking topics and milestones. Join the community of maritime professionals and enthusiasts. Become a member to get instance access to free daily and breaking news updates, whitepapers, reports and videos.
Join the community now: Click here »
Seatrade Maritime Review
For over 50 years Seatrade Maritime Review's quarterly maritime insights and reports has been a staple source of in-depth information and analysis. Produced to help the maritime sector navigate through a sea of opportunity and challenges, this publication appeals to management and leadership professionals across all sectors and functions.
Now available in both print and digital copies: Click here »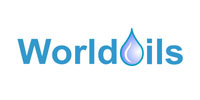 Worldoils is a company that combines the power of marketing as well as the in-house expertise for the Oil, Gas, Offshore and the Maritime industries. Worldoils' web portal www.worldoils.com has become a truly central platform for visitors who need information regarding oil and gas products and services, research, training, conferences, news and events as well as a popular advertising base for providers of Oil, Gas, Marine and Offshore services. Worldoils has also launched the jobs system and a marketplace. In the recent months, Worldoils has strengthened its position as a fast developing central place for buying and selling of land rigs, offshore rigs, barge rigs and other oilfield and subsea equipment