Associate Sponsors
For over 30 years, GL Education has been a provider of high-quality, research-based assessments for children's education, mental health and wellbeing.
Our assessments help schools to deliver personalised teaching that ensures that every student reaches their potential; a 360 degree approach to assessment that delivers a whole pupil view.

Established in 2000, Pacific Prime has grown to become the leading employee benefits insurance advisor to international schools and teachers in the Asia Pacific region. Our continued success lies not only in the extensive knowledge, experience, and core values of our company, but also the close working relationships we have developed with many international schools over the years.
Today, Pacific Prime covers over 150 school campuses in key locations such as Hong Kong, China, and Thailand, offering a suite of competitive, affordable, and well-tailored employee benefit solutions. We also have specific knowledge and expertise to manage school-specific business risks, school property, and much more.
Please visit Pacific Prime's website to learn more.

Exhibitors
Education Perfect (EP) is a leading cross-curricular platform used by 2,000+ schools, designed to elevate the role of a teacher in the classroom. Integrating seamlessly within a schools existing Learning Management System, the program provides an extensive library of curriculum-aligned content that can be further shaped around each teachers needs. Teachers love EP as it provides rich data and insights into student learning, providing personalised learning programs based on students' strengths and weaknesses. School leaders love EP because it increases teacher efficacy. The team from EP are attending 2AIS and looking forward to meeting everyone, please come and find us on the exhibitor floor.

Our accomplished Engage School Management Information System (SMIS) is designed for the unique needs of independent and international schools.
Expansive functionality including admissions, marketing, academic, pastoral and financial is centralised making it simpler and intuitive for parents and teachers, while driving management at a school or group level.
Featuring school specific language and terminology, versatile form and workflow building, interoperability via API and fully tracked communications
Engage – Your School Community Ecosystem.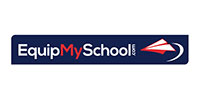 We Consolidate While You Educate! EquipMySchool.com is an online marketplace for over 280 International American and British schools worldwide. We supply everything you need for your bulk consolidation order, from MakerBots and MacBooks, to pencils, textbooks, instruments and playground equipment, and all at competitive pricing that'll make your budget smile.  Our superior attention to detail in consolidation and customs ensures your order arrives quickly, affordably and in pristine condition. Let us change the way you think about equipping your school. Register on EquipMySchool.com and request your demo today.

European EducationAll Group serves as a distribution platform for top European toy brands, supplying childcare institutions in the Asia Pacific region with high-quality resources that without exception meet all safety, ecological and educational requirements. All our products are tested according the latest international quality standards and we continuously strive to increase our product portfolio by adding more European brands for our customers to select. EducationAll offers the best of European early Education, aiming to stimulate the development of 21st century skills of young learners in the Asia Pacific region.


Faria was founded in 2006 to transition schools off paper. Today, Faria serves over 8,000 schools in over 120 countries with a suite of 3 services. ManageBac, Faria's flagship product, for curriculum planning, assessment and reporting, OpenApply for paperless admissions, and Atlas for curriculum management

Launching in 2005, iSAMS became the first web-based, fully integrated Management Information System (MIS), designed to increase your school's efficiency, support teachers in focusing on what matters, and transform parent and student engagement. iSAMS enables staff members, students and parents to access all key school information through a single intuitive interface, at any time and from anywhere. Come and see us to find out why over 750 schools, in more than 65 countries, use iSAMS as their trusted MIS partner.

iTrainKids is a hub of science, technology and innovation learning, preparing children with the skills indispensable for the challenges of tomorrow. Whether it be learning to code by creating their own video games, or learning science by building robots and models, iTrainKids looks to lead not just on content, but in how children learn. Using experiential learning and gamification, our courses develop your child's critical thinking, problem solving, and intellect, all whilst being fun and engaging. Discover our pioneering courses, developed in Silicon Valley and only available at your local iTrainKids.