Gold Sponsor
IQVIA (NYSE:IQV) is a leading global provider of information, innovative technology solutions and contract research services dedicated to using analytics and science to help healthcare stakeholders find better solutions for their patients. Solutions are powered by the IQVIA CORE™, which combines big data, advanced technology, analytics and extensive industry knowledge. Formed through the merger of IMS Health and Quintiles, IQVIA has approximately 55,000 employees worldwide. Learn more at iqvia.com.
Lanyard Sponsor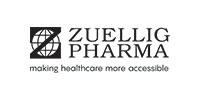 Zuellig Pharma is one of the largest healthcare services group in Asia. We provide world-class distribution, digital and commercial services to support the growing healthcare needs in this region.
The company was started almost a hundred years ago, and has grown to become a US$10 billion business covering 13 markets in Asia with over 10,000 employees.
Our purpose is to make healthcare more accessible. Our people serve over 320,000 medical facilities in Asia and we work with over 1000 clients including the top 10 pharmaceutical companies in the world.
More recently, we launched our Zuellig Health Solutions Innovation centre to develop new services and address some pressing healthcare needs in Asia. Since then, our teams have been focused on creating data, digital and disease management solutions, supporting patients with chronic conditions and helping payors manage healthcare costs. We are also making headway in using big data to inform our decisions and those of our clients, on how to optimise for greater operational accuracy and efficiency.
Presentation Sponsors
Roland Berger, founded in 1967, is the only leading global consultancy with German heritage and of European origin. With 2,400 employees working in 34 countries, we have successful operations in all major international markets. Our 50 offices are located in the key global business hubs.
Syneos Health (Nasdaq:SYNH) is the only fully integrated biopharmaceutical solutions organization. Our company, including a Contract Research Organization (CRO) and Contract Commercial Organization (CCO), is purpose-built to accelerate customer performance to address modern market realities. Created through the merger of two industry leading companies – INC Research and inVentiv Health – we bring together more than 21,000 clinical and commercial minds with the ability to support customers in more than 110 countries. Together, we share insights, use the latest technologies and apply advanced business practices to speed our customers' delivery of important therapies to patients. To learn more about how we are shortening the distance from lab to lifeTM visit SyneosHealth.com.
Panel Sponsor
Aging populations and chronic disease are putting pressure on health resources around the world just as scientific progress, augmented intelligence and digital data are transforming the traditional health care models. Staying competitive and providing the personalized experience that patients demand require life sciences organizations to find new ways of working. Partnering with others to share data, medicine and resources while anticipating trends and regulatory changes will help ensure sustainability in the increasingly evidence-based, outcomes-focused sector.
We help companies across the biotechnology, pharmaceutical and medical technology fields harness this disruption by forming the right alliances, better allocating resources and building trust with customers. Our global team of 20,000 multidisciplinary professionals in the health and life sciences work across the ecosystem and understand the implications of today's trends, proactively finding solutions to business issues and positioning clients to seize the upside of disruption in our transformative age
Supporting Association
Deallus Consulting is a Global Life-Sciences Management Consultancy specialised in strategy and competitive analysis, providing key insights and innovative decision making support.
We provide innovative, best in class strategy consulting and competitive insights for industry leaders who define, lead and inform brand, franchise and corporate management in life science organisations
Our consultations are based on rigorous research and analysis to test and refine the assumptions you hold about the external environment, ensuring that you develop winning strategies based on a robust understanding of the market.

Return to website >>