Gold Sponsor

Silver Sponsor
Founded in 1965, Netafim pioneered the drip revolution, creating a paradigm shift toward low-flow agricultural irrigation. Today, Netafim provides diverse smart irrigation solutions – from advanced drippers and sprinklers to cutting-edge crop management technologies (CMT) – for agriculture, landscaping and mining applications.
Netafim offers large-scale and turnkey open-field and greenhouse projects featuring engineering, project management and financing services. Closely accompanying growers of all sizes, Netafim provides end-to-end agronomic, technical and operational guidance and support to help growers meet their specific needs.
Netafim maintains extensive sugarcane experience, having installed drip solutions across 500,000ha of sugarcane plantations worldwide, including in South Africa, Senegal, Zimbabwe, Swaziland, Australia and Mexico. By combining Netafim's drip irrigation and fertigation systems, growers increase productivity by up to 133%.
Netafim's comprehensive, innovative and field-proven offering handles all crops, topographies, climates and conditions to help the world grow more with less. For more information, visit www.netafim.com.
of the the results that we have achieved so far with them steam on cane percentage being as low as 34%.
Our endeavour is to not only design new green-field projects with co-generation units but also to make the existing plants energy-efficient and thus cost-effective.
Corporate Sponsors
Refreshment Sponsor
Technology Sponsor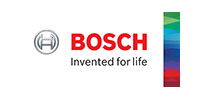 Exhibitors