The Universal Health Coverage (UHC) Program in Indonesia 
In 2014, the government of Indonesia launched a Universal Health Coverage (UHC) that aims to provide health insurance coverage for all citizens in Indonesia. Operated by BPJS (Badan Penyelenggara Jaminan Sosial), the project was named JKN (Jaminan Kesehatan Nasional), whereby Indonesian citizens are required to pay a premium monthly to support needy citizens in need of healthcare services such as clinics, hospital, chemotherapy, surgery, etc.  
Since the implementation of the program, Healthcare Industries were required to shift patients from out-of-pocket/private insurance/corporate paid to JKN users. However, the JKN scheme pay out healthcare providers (private and government) based on a package named INA-CBG (Indonesia Case-Based Groups) and this significantly affected the profit margins of hospitals.  
How Should Healthcare Providers Mitigate the Negative Effects of The BPJS System? 
Healthcare providers need to be strategic about providing standard services without making a loss. HR functions play a crucial role in managing manpower and headcount to stabilize the load of patients and maintain a high quality of care services. For example, the lower pay-out rate of INA-CBG package would require the HR to strategize and make doctors, nurses etc. work more effectively and efficiently to maximise the returns. In addition, and HR would need to think of ways to ensure that employees are paid on time, while balancing the cashflow. 
In my function as a hospital director, I constantly need to make careful decisions to maintain our group standards without making a deficit in profit or create problems in hospital cash flow by maintaining a balance between out-of-pocket, private insurance, corporate paid, and JKN users. Besides setting regulations to choose medical supplies and drugs, doctors' management is crucial as it is a huge challenge to retain doctors under the BPJS system. 
Due to patients shifting from out-of-pocket/corporate insurance scheme to BPJS, it is difficult to ensure that BPJS payments are made in a timely manner. Hence, doctors may not get paid their salaries in due time, and doctors would naturally refrain from entering hospitals that are unable to guarantee their payments. 
In addition, doctors find difficulties maintaining a balance between offering an ideal treatment and cost-effective treatment for patients under the INA-CBG pricing scheme. Some doctors prefer sticking with an ideal treatment as opposed to a cost-effective treatment, and it is therefore important for hospitals to allocate different doctors according to the different needs of patients. 
A New Era in Health – Opportunities for Digitalized Healthcare Systems and Processes 
In today's disruptive era, education should be the utmost priority for hospitals. More workshops and seminars need to be conducted to increase individuals' knowledge about digital technologies in the healthcare space. We can also expect to see large corporations competing for the best HR talents to ensure efficiency and effectiveness in management.  
I believe that there are great opportunities for medical tourism and healthcare investment in Indonesia, as there are many top-notch hospitals that are utilizing cutting edge medical devices. Investment trends are prevalent in digitalized healthcare products, such as health application, digitalized doctors' consultations, digitalisation of HR function etc. 
Further Analysis on The Digitalisation of the HR Functions 
HR functions would have immense opportunities to grow and impact the healthcare sector in the future era. From applying jobs online, interviews online, performance appraisals day to day online, annual reviews online, promotions from achievement that could be seen online to reduce subjectivity, alarm system to keep the patient safe, etc. 
In addition, HR Information System will help to reduce human error problem as all the data will be online and automatically generated based on performance. HRIS also could help to predict which employee will be effective for some position, promotion, mutation, etc. 
Author: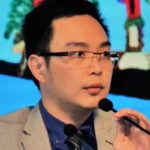 Aditya Nugraha
Director
Awal Bros Hospital Group 
---
Aditya Nugraha is one of the speakers lineup for the upcoming Healthcare HRConnect, one of the 5 co-located events at the 5th Annual Asia Healthcare Week.
https://www.informaconnect.com.sg/event/asia-healthcare-week/