There's no stopping to the Fourth Industrial Revolution which is set to hit traditional industries including shipping. The ecosystem will have to begin to confront rapid and unprecedented changes to navigate digital transformation, and turn it into an opportunity (or a disruption) for the business.
As part of IBC's China Shipping Week 2019, the Marine Digitalization Summit which is happening from 26-27 June 2019 at Intercontinental Shanghai Pudong, China brings together leading players in the field to share their strategic expertise in navigating digital transformation in the maritime sector.
Gain first-hand insights into:
Latest tech developments utilized in the maritime sector
How are shipping giants working together on standards and guidelines for digitalization?
AI, blockchain, IoT and Big Data – how will it affect the efficiency of your business?
Partnership opportunities with shipping lines and port operators in digitalization
Conference Agenda can be accessed here
JOINT NETWORKING COCKTAIL OPEN TO ALL!
Join us at the networking drinks hosted by the Digital Container Shipping Association (DCSA) which is happening right after Conference Day 1 (26th June) from 4:30PM to 6:00PM!
The cocktail will be a great opportunity to learn from the engaging speakers, network and of course, talk all things about digitalization and innovation in the maritime sector.
DCSA's executives will also be speaking at the conference, notably:
Andre Simha, Chairman of DCSA, Global Chief Digital & Information Officer of MSC Mediterranean Shipping Company
Thomas Bagge, CEO of DCSA
Refer to details below to register for the networking cocktail:
*Access this link for registration via Google Form
About the Digital Container Shipping Association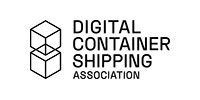 Digital Container Shipping Association (DCSA) is a neutral and non-profit association founded with the mission to pave the way for interoperability in the container shipping industry through digitalization and standardization. The aim is to create common information technology standards to make the industry more efficient for both customers and shipping lines. The Digital Container Shipping Association is founded and supported by A.P. Moller – Maersk, CMA CGM, Hapag-Lloyd, MSC and ONE.