overview
As boardrooms around the world increasingly recognise the need to progress gender diversity, the maritime industry is following suit. And Singapore, the world's top maritime capital is leading by example by way of recent appointments.
Powered by top achievers, this pioneering event will be the first of its kind for the Singapore Maritime industry. Get empowered, inspired and connect with likeminded participants to fast track this top of the mind issue for your and your organisation's benefit.
Motivational, Inspirational and Practical, this summit will bring together the champions of industry to rethink pathways for women in shipping.
Learn, Engage, Succeed!
Hear firsthand how organisations' are succeeding in embracing the incredible talent pool of women in shipping
Engage with women leaders who have shattered the age-old myths around glass ceilings
Get practical tips and techniques to strategically influence across your workplace
Enhance your self-development with practical management tools
Assess and develop the unique skill sets needed for succeeding in the shipping industry
Maternity and mindsets – removing the barriers
Returnees – innovative approaches to workplace integration and career development
Millennials and talent management strategies to harness the next generation of leaders
Enter the Boardroom! Just what does it take to cross the last frontier
Sponsorship
Partnership and Profile Building Opportunities are Now Available!
Put your business in the spotlight and get new leads from your target market. We offer a diverse menu of sponsorship options designed to suit all your needs.
Speak to our sales representatives to find out more:
Jonathan Kiang
+65 6508 2471
jonathan.kiang@informa.com
speakers
Eleana Choy
Chief HR Officer, Thome Group of Companies, Singapore
Pernille Dahlgaard
VP – Group Finance, PSA International, Singapore
June Manoranee Manoharan
Regional Director, Lukoil Marine Lubricants, UAE
Siti Noraishah Azizan
General Manager, Sabah Ports, Malaysia
Sakura Kuma
Executive Director, Yokohama Kawasaki International Port Corporation, Japan
Mailyn Perena-Borillo
Country Head, OSM Maritime, Philippines
Grace Chia
General Manager, MSC Mediterranean Shipping Company), Singapore
Carla S. Limcaoco
Director, PTC Holdings Corp / Adviser, Women in Maritime Philippines Association, Philippines
Elaine Ong
Chief Financial Officer, BW LPG, Singapore
Michelle Gonzalez
Senior Contract Manager, Vale, Singapore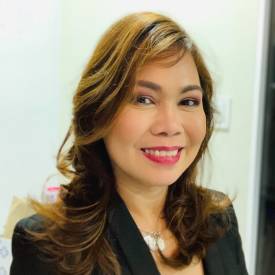 Atty. Iris Baguilat
President, Döhle Seafront Crewing, Philippines
Maite Bolivar Klarup
Generap Manager, BIMCO, Singapore
Capt. Radhika Menon
Recipient - IMO Award for Exceptional Bravery at Sea, Synergy Maritime India, India
Caroline Yang
President, Singapore Shipping Association (SSA), Chief Executive, Hong Lam Shipping, Singapore
Rebecca Garcia-Malone
Assistant Director – Vessel Services, TT Salvage, USA
Sita Doornbos
Chief of Staff – Trade Finance, A.P. Moller – Maersk, Singapore
Anushka Nair
Claims & Demurrage Manager, Ardmore Shipping Corporation, Singapore
Suneeti Bala
Quality Manager (India's First Lady Chief Engineer), MAERSK FMT, Germany
Agnes S. Enesio
Head of Crewing, Odfjell SE, Philippines
Celia Kang Shiwei
Marine Personnel Manager, Ardmore Shipping, Singapore
Reshma Nilofer
Maritime Pilot (India's First Female Maritime Pilot), Kolkata Port Trust, India
sponsors
Gold Sponsor
Partners
Supporting Association
Supporting Association
Supporting Association
Supporting Association
Supporting Association
Supporting Association
Supporting Association
Supporting Association
Supporting Association