overview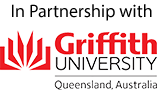 Key Learning Objectives
Ensure your organization is ready for Australia's new corporate law requirements starting from January 1, 2020
Acquire the tools to understand whistleblowing as a policy and practical issue
Design, implement, monitor and improve whistleblowing policies and processes for your organization using best practice principles
Identify the key features of different forms of whistleblowing and other wrongdoing reporting
Undertake practical exercises and case studies to strengthen your knowledge of whistleblowing policy and understand successful organizational approaches
About the Course
The course equips professionals and organisations with a full understanding of the key elements of any whistleblowing policy or program — including the crucial objective of supporting and protecting employees who speak up.
Whistleblowing or 'speak up' programs are central to maintaining integrity and controlling corruption and other wrongdoing — within organisations and across whole governments and societies. With Australia's new Corporations Act whistleblowing protections having commenced on 1 July 2019, and requirements for all large and public companies to have detailed whistleblowing policies in place by 1 January 2020, now is the time to develop or update a best practice program.
Drawing on the latest research from the Griffith University-led 'Whistling While They Work' research program, supported by the Australian Securities & Investments Commission and a wide range of public integrity bodies, the course will assist your organisation to design and implement a policy in which 'speaking up' is properly embedded in your compliance systems and wider program of ethical leadership and improved organisational culture, not just as a 'stand-alone' or 'off-the-shelf' policy.
The course also helps senior managers, in-house counsel, policy makers and integrity and anti-corruption professionals fully understand the role of whistleblowing, and its management, in our fast changing regulatory and integrity landscapes.
Who Will Benefit
This course equips organisational leaders, compliance staff, corporate services professionals, human resource managers, governance and integrity practitioners with the tools to understand whistleblowing as a policy and practical issue.
The course is suitable for any professional interested in or responsibility for organisational governance or integrity, or wider research or policy interest in whistleblowing and wrongdoing reporting systems. It has been specifically designed for those responsible for updating, evaluating or establishing whistleblowing policies in their own organisation in light of changing regulatory requirements, (or under public sector whistleblower protection regimes) — but will also be of interest to other professionals and integrity policy practitioners.
Agenda
Introduction: what is whistleblowing?
History, policy and significance of whistleblowing
Definitions: 'public interest disclosure', 'speaking up', 'raising concerns'
International and national political and law reform trends
Organisational whistleblowing policies – entering the new era
Compliance: key legislation
Private sector (Corporations Act) and public sector requirements
An overview: whistleblowing and ethical culture
Designing your policy / assessing your organisation's needs
What makes the difference? Understanding the ingredients of successful organisational approaches
Lessons from the Whistling While They Work 2 research
Facilitating, investigating, protecting
The objectives and content of a whistleblowing policy
Assessing & managing risks of detrimental action
Knowing what constitute detrimental acts and omissions
Australia's new duty to prevent detrimental action – getting it right and avoiding liability
Triaging and managing complex situations
Supporting reporters – managerial and organisational roles
Lessons from the Whistling While They Work 2 research
Lessons from practice
On-site & in-house training
Deliver this course how you want, where you want, when you want – and save up to 40%! 8+ employees seeking training on the same topic?
Talk to us about an on-site/in-house & customised solution.