overview
Key Learning Outcomes
Legislation updates in shipping tax (Singapore and regional)
Tax structuring and planning for global optimization
Risks of permanent establishments
Implications of IFRS 9, 15 and 16 in shipping businesses – case studies • Best practices in withholding tax exemption applications for shipping industry
Exercises: Minimising your tax bills
Foreign tax exposure in cross-border transactions
DTA policies
Manage compliance effectively with better understanding of international standards
Practical techniques for identifying, managing, analysing, prioritising and mitigating tax risks
Tax optimisation, legal updates and resolutions
Who Should Attend?
Tax accountants, auditors, financial controllers, finance manager, policy & compliance managers and partners from
Ocean-going vessel owners and operators
Harbour craft, Tug and barge industry
Port & ship agencies
Tax & Auditing agencies
Tax law advisory services
What Attendees Like About Our Maritime Courses
"This 2-day programme covered a broad range of tax issues. Trainer is knowledgeable and offered a lot of valuable tax accounting and business restructuring advice"
– Alison Glover, Head – Finance, AET Tankers
"Practical and hands-on course, good tools and techniques provided on tax risk management"
– Gene Kwee, Partner, Mazars LLP
"A good event specifically for our industry. It summarises the upcoming tax changes impacting the sector"
– Laurent Tarrieu, Managing Director, BNP Paribas
Trainer
Sally Sim (EMBA, FCCA, CA, CAP)
Principal Consultant, Asian Professional Consultancy
An international expert in the shipping industry, Sally had spent 26 years experiencing a wide range of senior management roles responsible for Financial Control, Tax Planning, Restructuring & Internal Control, as well as Risks & Crisis Management, Business Transformation and Automated Process Project Management. She has led numerous multi-cultural teams across more than 30 countries in Asia, Australia/Oceania, Middle East, Egypt and Africa.
Sally is presently the Principal Consultant at Asian Professional Consultancy (APC), specialised in Maritime & Shipping, Logistics, Healthcare, Hospitality and Automotive industries. Prior to setting up APC, she'd been Regional Deputy General Manager after 24 years at Hanjin Shipping leading the Accounts, Finance Tax for Southeast & West Asia region (more than 30 countries) and, Vice President of Finance for Asia Pacific at Inchcape Shipping Services where she led financial controls and managed business risks and tax risk exposures. She turned around the region as top performing region in entire business group in business growth, revenue, EBITDA, cash flow contribution, business efficiencies and resources optimisation.
Sally trains and consults clients from various industries on:
Corporate Tax and Advisory: Due diligence and health check, tax efficient corporate structures advisory, cross-border transactions, tax filing, tax planning global tax optimisation
Shared CFO Services: Cash flow strategies and optimisation, business strategising & positioning to maximise revenue and optimise EBITDA margins, business efficiencies and resources optimisation
Accounting Services
Business Transformation: Corporate reorganisation, Finance System review and implementation; Feasibility Assessment.
M&A: Structuring, evaluation and executing M&A, joint ventures, alliances and agencies, company valuation, investment appraisals, financial analysis, due diligence checks and investigation, sales & purchase contracts
Pricing Management & Strategies: Market Share & Financial Goals analyses, Consumer purchase behaviour intelligence, pricing analytics, pricing models development
Digital transformation: Business process analysis and system integration (ERP, SAP, etc), automation (AI, RPA, mobile devices transmission, image capturing, etc)
Business Analytics: smart optimisation of data analytics for business, HR, customers, operations & accounts/finance
Digital Badge
Upon completion of this training course, participants will earn a digital badge.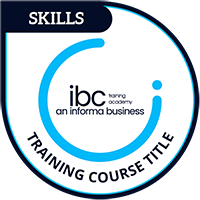 Earner of Shipping & Marine Taxation Certificates have acquired advanced-level understanding in tax structuring for global optimisation. They are proficient in latest tax regime in the region, including income & freight tax, chartering income, withholding tax exemption, GST & VAT as well as select DTA policy. Their skills also include scrutiny over cross-border M&As, best practices in minimising tax bills.
Skills:
legislation, shipping tax, income tax, freight tax, chartering income, withholding tax exemption, global optimisation, IFRS, cross-borer, M&A, VAT, GST, tonnage tax, tax structuring, tax bills, tax optimisation.
Eligibility:
Attend and participate in the 2 full days of training course duration, led by the designated training expert
Available to:
Seminar attendees
Agenda
TAXATION STRUCTURE IN SHIPPING ORGANISATION
Shipping industry supply chain, different purpose vessels
Tax structures of shipping groups
Operational risks in shipping, bunkering and related activities and tax implications
RELEVANT LEGISLATIONS TO SHIPPING TAX (SINGAPORE)
Risks of permanent establishment
Differentiation of taxation regimes
The reach of taxation and deductions rights
Deeming provisions of the legislation
Concept of withholding tax and its applicability in international shipping
Taxation of shipping business income in Singapore
Related party transactions
SHIPPING TAXATION UPDATES (REGIONAL)
Income and freight tax
Chartering income
Withholding tax exemption Asia
Impacts on business structure
VAT & GST in Shipping
Tonnage tax classification
APPLICATIONS FOR WITHHOLDING TAX EXEMPTIONS & INCOME TAX CONCESSIONS –  BEST PRACTICES
Tax incentives in Singapore for shipping

Case studies and restrictions MSI-SRS enhancements – 2018, 2019
MSI AIS – Approved International Shipping Enterprise, chartering income
MSI-ML – Maritime Leasing Award
MSI -SS – Support services

Double tax deduction for international expansion
Other reliefs & incentives in the region applicable for Shipping businesses
TAX ACCOUNTING FOR GLOBAL OPTIMISATION
Minimising the tax bills – exercise
Overview on IFRS 9, 15 and 16 in shipping
Remedial actions
Recommendations for reviews
Taxation of shipping pools
INTERNATIONAL TAXATION IN SHIPPING
Foreign tax exposures in cross border transactions
Role of tax treaties
Treatment of shipping income in tax treaties
The OECD and actions against base erosion through profit shifting
Preparing for the future and the changing landscape
Singapore DTA policy
Selective Asia's DTA policies (Country-specific examples)
Tonnage tax scheme
TAXATION OF CROSS-BORDER M&AS
Purchase of shipping assets versus disposal gains
Purchase price and transfer value
TAX OPTIMISATION, LEGAL DISPUTES & RESOLUTIONS
Transfer pricing dispute resolution
Legal Disputes & Resolutions
On-site & in-house training
Deliver this course how you want, where you want, when you want – and save up to 40%! 8+ employees seeking training on the same topic?
Talk to us about an on-site/in-house & customised solution.