overview
Tanker Chartering, Laytime and Demurrage is a 3-day comprehensive masterclass that offers an indepth analysis on the contractual and legal framework behind quality tanker operations and an assessment of the tools necessary to manage these contracts in today's highly volatile shipping market.
This course will cover common issues in tanker chartering and will provide practical case studies, insights and remedies to these issues.This course is especially relevant for those who deal in tanker chartering and operations in their daily work such as shipowners, charterers, shipbrokers, traders, P&I personnel, claims and cargo handlers, and maritime lawyers.
Key Learning Outcomes & Case Studies Include
Commonly used standard tanker forms such as Asbatankvoy and Shelltime 4
Fixing the charter and knowing when is a binding contract made and in what terms
Negotiating fixtures between brokers
Understanding what 'subjects' are and their legal effect
Delivery against bills of lading and letters of indemnity
Charterparty indemnity clauses
Safe ports and safe berths, force majeure, war and terrorism
Delivery, final voyage and redelivery in time charters
The nature of hire and off-hire for time charters
Laytime, demurrage and the importance notice of readiness
The principle of "once on demurrage, always on demurrage" and the rare exceptions
Incorporation of charterparty clauses into bills of lading
Who Should Attend
Tanker shipowners and charterers
Traders
Ship brokers
Marine insurance and P&I personnel
Maritime lawyers and in-house legal advisers
Claims and cargo handlers
Surveyors
Salvage and recovery agents
Trainer
Professor Martin Davies  

Member
INTERTANKO Documentary Committee
Maritime Law and Director of the Maritime Law Center, Tulane University Law School, USA; Consultant to Norton Rose Fulbright, an international law firm.
Martin Davies is author (and co-author) of text books on maritime law, international trade law, conflict of laws, and
the law of torts. He has taught maritime law at universities in the United States, Australia, China, Singapore and Italy. He frequently speaks at conferences and seminars around the world. He also has extensive practical experience as a consultant in maritime matters and general international litigation and arbitration.
Martin has advised on cargo claims, arrest and admiralty matters, drafting bills of lading, sea waybills and charterparties, collisions and limitation of liability, oil pollution, salvage, marine insurance, maritime arbitrations and international sale of goods. He is a member of the Documentary Committee of Intertanko.
Digital Badge
Upon completion of this training course, participants will earn a digital badge.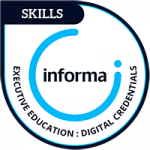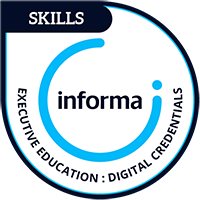 Earners of Tanker Chartering Certificate have acquired advanced-level skills in analysing the contractual and legal aspects behind quality tanker operations, tanker charterparties and their clauses. Their range of knowledge includes fixture negotiation, methods of protection against problems associated with bills of lading, letters of indemnity, charterparty indemnity, hire vs off-hire clauses, force majeure and damage clauses; as well as handling the laytime and demurrage issues.
Skills:
Tanker chartering, laytime, demurrage, freezing injunction, bills of lading, letters of indeminty, charterparty indeminity, due diligence, notice of readiness, charter duration.
Eligibility:
Attend and participate in the 2 full days of training course duration, led by the designated training expert
Available to:
Seminar attendees
Agenda
FIXING THE CHARTER (TV)
When is a binding contract made and in what terms?
Negotiations between brokers
The legal effect of "subjects"
The difference between qualifying the intention to be bound from qualifying the obligation to perform
SAFE PORTS, SAFE BERTHS (TV)
The elements of the legal definitio of safety
The nature of the obligation: absolute warranty or due diligence?
The consequences of unsafety
FREEZING INJUNCTION COMPARED WITH SHIP ARREST
The main differences
What to use when
Limitations and advantages of each
CASE STUDY SESSION 1:
CASE STUDY ON SAFE PORT AND ASSESSMENT OF DAMAGES
FORCE MAJEURE, WAR AND TERRORISM (TV)
War risk clauses
Force majeure clauses
ISPS Code clauses
The effect of not providing for changed circumstances
DELIVERY: BILLS OF LADING, LETTERS OF INDEMNITY, CHARTERPARTY INDEMNITY CLAUSES (TV)
The consequences of delivering without presentation of original bills
of lading
Methods of protection against those consequences
The risks faced, despite the methods of protection
Allocation of those risks
CASE STUDY SESSION 2:
CASE STUDIES ON PIRACY AND DELIVERY WITHOUT ORIGINAL BILLS OF LADING
CONDITION AND DESCRIPTION OFTHE VESSEL (T)
Vetting clauses, inspections, SIRE
DURATION OF THE CHARTER, DELIVERY AND REDELIVERY (T)
Overlap/underlap and the concept of the legitimate last voyage
Damages for late redelivery
Extending beyond the voyage beyond the final terminal date
Adding off-hire periods to the period of the charter
CASE STUDY SESSION 3:
CASE STUDY ON CONDITION OF THE VESSEL UNDER TIME CHARTER
HIRE AND OFF-HIRE (T)
When are deductions from hire permitted?
Withdrawal for non-payment of hire and the effect of "antitechnicality"
Clauses
Different types of off-hire clauses:
Period clauses v. net loss of time clauses
CASE STUDY SESSION 4:
CASE STUDY ON WITHDRAWAL FOR NON PAYMENT OF HIRE AND ANTI-TECHNICALITY CLAUSES
LAYTIME AND DEMURRAGE (V)
When can a ship give effective notice of readiness (NOR)?
Cancelling for late arrival: the lay/can period
Exceptions to the running of laytime and demurrage
Is it true that "once on demurrage, always on demurrage"?
CASE STUDY SESSION 5:
CASE STUDIES ON LAYTIME AND DEMURRAGE
On-site & in-house training
Deliver this course how you want, where you want, when you want – and save up to 40%! 8+ employees seeking training on the same topic?
Talk to us about an on-site/in-house & customised solution.