overview
Key Learning Outcomes
The Coal Commodity Cycle and its Impacts on Coal Prices
Scrutiny of Coal pricing, demand, shipping and procurement strategies 2019 and beyond
The Fundamentals of Determining FOB Coal Prices
Methodologies and data sources for estimating FOB coal price indices
Methods and data sources for estimating and interpreting dry bulk shipping costs
Supply and Demand considerations for price setting and structuring
Documenting price adjustment provisions in Coal Supply Agreements
Relationship between coal price and coal quality
Price re-openers: How to address in a Coal Supply Contract
Coal price negotiations – key issues to take into account
Payment terms, interests and penalties
Regulatory factors and their impacts on coal prices
 Who Should Attend
Coal Mining Companies and Suppliers
Coal Traders
Coal Buyers
End users and consumers of coal
Financiers
Lawyers, Accountants and Industry
Consultants
Coal Derivatives Traders and Professionals from Commodity Exchanges
Government, State Owned Enterprises, and Regulators
Digital Badge
Upon completion of this training course, participants will earn a digital badge.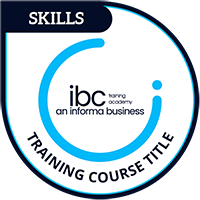 Earners of Coal Pricing & Negotiations certificate have advanced skills essential in managing negotiations, pricing tactics, supply agreements and risk management in the coal commodity market. They have practical understanding of FOB Coal price reporting; methods for estimating dry bulk shipping rates; payment terms & interests as well as regulatory factors that impact prices. They are proficient in the commodity cycle market due diligence (pricing, demand, shipping & procurement strategies).
Skills:
Coal Commodity, Coal Pricing, Coal Supply Agreements, Coal Price Negotiations, FOB Price Assessment, Price Provision, Transport Price Adjustment, FOB Price Setting, Cash Costs, Transport Cost, Risk Management
Eligibility:
Attend and participate in the 2 full days of training course duration, led by the designated training expert.
Available to:
Seminar attendees
Agenda
Day 1
OVERVIEW OF THE ASIAN COAL MARKET AND INDONESIAN AND AUSTRALIAN COAL INDUSTRIES
Introduction to seminar objectives and organizational approach
Asia-Pacific Thermal Coal Production, Exports, Consumption Trends (2010-2018)
Brief History of Coal Price Discovery methods in Asia + Evolution of Price Indices (1970 – 2002)
Introduction to Major Issues affecting the Asia Pacific Coal Industry and Asian Coal Markets

Shifts in Coal Availability by Quality
Government Regulation
Climate Change and Shifts in lender and
investor interest
Transport- IMO Marpol Annex VI
FOB PRICE REPORTING BASIS AND INDEX REVIEW
Types of coal prices and the significance of reporting basis to coal price
Main FOB steam coal price indices currently being used in Asia
Methodology and data sources for each of these coal price indices
Coal index price series: How have they varied between 2010 and 2018?
Steam coal commodity cycles & the impacts of "market sentiment" on FOB steam coal prices
Strengths and weaknesses of each index including comparative trend analysis
Using statistical methods to select an appropriate coal price index
Common mistakes and errors in setting and interpreting FOB coal prices
DETERMINING THE COST OF SHIPPING
Methodology and data sources for calculating shipping costs
The Baltic Exchange indices and their role in setting sea transport costs in Asia
NETPAS as a tool for calculating shipping distances
Case study & sensitivity analyses of shipping costs using sea transport cost model

Distance (Australian vs. Kalimantan ports)
Fuel usage efficiency vs. speed
Price of bunker
Term of contract
Consecutive vs. non-consecutive voyage
contracts
Port declared as open position for vessel
Loading/unloading rates
Port costs

Short exercises for calculating Sea Transport Costs from Indonesia to India and China via either a Panamax or a Cape vessel
FOB PRICE SETTING: COAL PRODUCER'S PERSPECTIVE
Cash costs as a tool for making short term production decisions

Components of total cash costs and expected margins
Examples of cash cost estimates for Indonesian and Australian coal suppliers
Relationship between a coal supplier's expected coal price and his coal quality
Factors affecting cash costs of coal producers over time

Long term production decisions based on DCF analysis
FOB PRICE ASSESSMENT: IPP COAL BUYER'S PERSPECTIVE
Short and long-term demand considerations
DCF methodology for evaluating new power plant projects
Comparison of levelized tariffs for coal vs. gas-fired power plants under different price scenarios for coal and natural gas
Implications for power plant technology selection
Day 2
PRICE PROVISIONS OF A TYPICAL COAL SUPPLY AND TRANSPORTATION AGREEMENT (PART 1)
Process of soliciting coal bids and negotiating price provisions of a CSTA
Selecting an FOB price index, setting and changing the initial coal price over time
PRICE PROVISIONS OF A TYPICAL COAL SUPPLY AND TRANSPORTATION AGREEMENT (PART 2)
Ordering of optional and pre-COD quantities
Cancelling shipments
Possible terms and rationale for Buyer's relief of minimum take obligations
Timing of payments (days grace, LC requirements, interest for late payment)
Provisions for replacing a discontinued or obsolete price index
FOB PRICE ADJUSTMENTS RELATED TO COAL QUALITY
Standards for sampling and testing of coal quality
Definition of a "statistically significant" quality difference
Draft surveys at load port and discharge port: How to reconcile any differences
Options for Seller to "make good" a rejected shipment
TRANSPORT PRICE ADJUSTMENT TERMS AND RELATED PRICE PROVISIONS
Base quantity transport price contract terms
Base quantity transport price adjustment equations
PRICE CASE STUDY 1
INDONESIA'S HBA/HPB COAL PRICE REGULATION
Market analyses and coal pricing 2018, 2019 and beyond
The methodology for calculating HPBs for specific coal types
Illustration of how HPBs are calculated and their relationship to coal prices that are published periodically by Platts, Argus Media and globalCOAL
Potential impacts of HPBs on Indonesia's export coal prices and the demand for Indonesian coal
Do holders of CCOWs have to sell their coal exports at the HPB?
 PRICE CASE STUDY 2:
Attendees will complete a quantitative exercise using Excel for which they will calculate the HPB for a specific coal type and then compare that the HPB price on a US$/GJ basis against the gcNEWC price after normalizing the gcNEWC price for the same CV as the coal type used for the HPB calculation
SEMINAR WRAP-UP INCLUDING FINAL Q&A SESSION
On-site & in-house training
Deliver this course how you want, where you want, when you want – and save up to 40%! 8+ employees seeking training on the same topic?
Talk to us about an on-site/in-house & customised solution.