overview
Key Learning Outcomes
Detailed review of ship finance market and options for funding merchant ships
Compare secondhand and newbuilding ship finance projects
The roles of parties and key considerations throughout Sale & Purchase (S&P) process
Understand documentation, covenants and security in ship finance
Understand how shipping bank loan and alternative sources of finance work
How to get maximum value from the negotiation process
Portfolio risk management in shipping
Financial risk management – value at risk and real options application in shipping
Understand how banks obtain funds to finance, the limitation and what financiers look for
Sources of hindrance to completion of project and how to prevent
Potential contentious aspects of the S&P process, alternative dispute resolutions
Payment mechanics and Case law updates
Who Should Attend
Shipowners and operators
Ship brokers
Shipping investors
Corporate & Commercial Bankers
Lawyers / in-house legal advisers
Credit, Financial & Risk analysts
Portfolio managers
Charterers / shippers (Commodities, Oil & Gas)
Classification societies
Digital Badge
Upon completion of this training course, participants will earn a digital badge.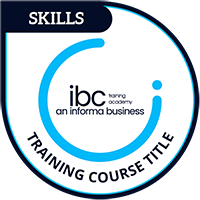 Earners of Ship Finance, Sale & Purchase Certificate have acquired advanced financial, commercial & legal understanding in ship funding projects. They are competent in analysing the ship funding market, portfolio risk management in shipping, how commercial bank loan works, alternative funding sources and limitations. They have also examined practical considerations in S&P transaction, negotiation as well as associated contentious aspects .
Skills:
Ship finance, ship funding, sale & purchase, portfolio risk management, financial risk management, dispute resolution, bank loan, newbuilding vessels, secondhand vessel.
Eligibility:
Attend and participate in the 2 full days of training course duration, led by the designated training expert
Available to:
Seminar attendees
Agenda
SHIPPING MARKETS OVERVIEW
The global shipping markets 2019
Demand factors, future opportunities and financing implications
Vessel valuations
Outlook for new building projects
The sale and purchase market
THE SHIP FUNDING MARKET IN DETAIL
The need and function of finance in shipping projects
Where is money coming from?
Characteristics of the various institutions providing or arranging finance
Options for funding merchant ships
Secondhand vs newbuilding in ship finance
Changing requirements of lenders and availability of finance in the current market
THE COMMERCIAL BANK LOAN
Introduction into commercial loan finance
The portfolios of the largest banks in shipping finance today – future of Asian banks
What do shipowners want from their banks
What do banks require from the shipowners?
Assessing a financial proposal from a shipowner's perspective
Assessing a financial proposal from a banker's port of view
FINANCING A SHIPPING PROJECT
How do banks obtain funds to provide finance to shipping projects?
Banks' limitations on the provision of finance
Risks and rewards for banks involved in ship finance
Ship covenants

The importance of documentation, covenants and security in ship finance
Ways for a shipping finance bank to secure itself during the period of a loan
ALTERNATIVE SOURCES OF FINANCE FOR SHIP PURCHASE
Mezzanine finance or leasing structures as alternative sources of finance and why?
Deciding to go public or make a bond offer
Investors' perception of shipping bond and stock offerings
Advantages and disadvantages of each type of finance as well as future potential
PORTFOLIO RISK MANAGEMENT IN SHIPPING
Measuring risk & portfolio risk
Beta and unique risk
Diversification and Markowitz Portfolio theory
Risk and return relationship
Traditional diversification strategies shortcomings – cointegration
Shipping application
FINANCIAL RISK MANAGEMENT – VALUE AT RISK AND REAL OPTIONS APPLICATION IN SHIPPING
Overview of financial futures and options
Options shipowners and charterers have to hedge their positions
Different futures and forward contracts in shipping
Ways and methods to price a financial option
Shortcomings of traditional discounted cash flow (DCF) models
Theory and the reasons behind Real Option Theory development
Applying Real Option Theory and Value At Risk Theory to financial decision making in shipping
THE SALE AND PURCHASE – FUNDAMENTALS
Typical types of buyers in the S&P market
Differences between purchasing secondhand vs newbuilding vessels
Factors affecting the price of secondhand vs newbuilding
THE S&P TRANSACTION PROCESS OF SECONDHAND AND NEWBUILDING VESSELS
Requirements, negotiations, delivery & inspection

Vessel circulars, sellers' ideas, buyers' ideas and requirements
The role of the S&P broker
Offer, counter offer and negotiations
Confidentiality issue
Time limit of offer, price, subjects, delivery and other conditions
Memorandum of agreement deposit
Drydocking and inspection
Delivery and transfer of asset

The payment in tranches method
The role of the refund guarantee
The role of Export/import banks
ROLEPLAY EXERCISE:
Analysis and comparison of the 3 major ship sale & purchase forms
POTENTIAL CONTENTIOUS ASPECTS ON SHIP SALE & PURCHASE
Analysis and discussion of the various legal aspects and cases in ship sale and purchase for new, secondhand vessels and vessels under construction

Arbitration provisions of sale contracts, tribunal appointment
Types of disputes in arbitration
Mediation to disputes
Case law updates
On-site & in-house training
Deliver this course how you want, where you want, when you want – and save up to 40%! 8+ employees seeking training on the same topic?
Talk to us about an on-site/in-house & customised solution.