overview
Ship arrest is an excellent way to get security for a claim and potentially prepare for a judicial sale of the vessel. This may be a suitable remedy for a variety of creditors, such as owners that need to repossess the vessel under the charterparty, bunker suppliers that have not been paid, a bank that has terminated the loan facility and wishes to draw on its mortgage, or crew members that have outstanding wages.
At this 2-day training course, attendees will learn the law and arrest procedures in Singapore, Hong Kong, UK, US, Australia and, in relation to the associated ship arrest, South Africa. The course will examine the types of claims that can lead to arrest and assess the admiralty jurisdictions in different parts of the world.
The course also combines lectures, discussions, and practical case studies relating to ship arrests which aim to demystify legal terms and issues, explain practicalities of arrests, and highlight pitfalls and solutions to manage them better.
Key Learning Outcomes & Case Studies Include
Bankruptcy proceedings by owners and implications
The UNCITRAL Model Law on Cross-Border
Insolvency, including Singapore's proposed adoption of it
Practical Issues in arresting a ship
Freezing injunction compared with ship arrest
Find out the procedures for arrest in various jurisdictions
Become aware of other important issues including claims for wrongful arrest, arresting bunkers, and caveats against arrest and release
Case studies from UK, Singapore, Hong Kong,
USA, Australia and South Africa
Refreshed programme with new legal updates, case law and practical application!
Who Should Attend
Ship owners, managers and operators, charterers  and cargo owners, port authorities, financiers,  insurance, shipping, and legal services will find the  course useful including:
Underwriters, Claims and Insurance Managers
Finance Managers and Financial Controllers
Partners, Solicitors, Maritime Lawyers, Legal
Advisers, and In-house Counsel
Credit Control Managers and Credit Analysts
Commercial and Risk Managers
Recovery Specialists
Corporate Bankers
Trainer
Professor Martin Davies  

Member
INTERTANKO Documentary Committee
Maritime Law and Director of the Maritime Law Center, Tulane University Law School, USA; Consultant to Norton Rose Fulbright, an international law firm.
Martin Davies is author (and co-author) of text books on maritime law, international trade law, conflict of laws, and
the law of torts. He has taught maritime law at universities in the United States, Australia, China, Singapore and Italy. He frequently speaks at conferences and seminars around the world. He also has extensive practical experience as a consultant in maritime matters and general international litigation and arbitration.
Martin has advised on cargo claims, arrest and admiralty matters, drafting bills of lading, sea waybills and charterparties, collisions and limitation of liability, oil pollution, salvage, marine insurance, maritime arbitrations and international sale of goods. He is a member of the Documentary Committee of Intertanko.
Digital Badge
Upon completion of this training course, participants will earn a digital badge.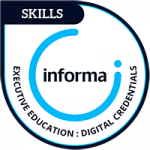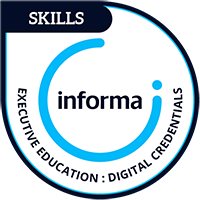 Earners of Ship Arrest Certificate have acquired advanced-level knowledge over ship arrest claims, practices and dispute resolution. Having reviewed multinational law & procedures underpinning arrests across popular jurisdictions (Singapore, UK, Australasia, HK, US, etc), they possess a spectrum of practical competencies: claims strength evaluation, the implications on crew management, post-arrest consideration, freezing injunction, choice of jurisdiction, bankruptcy proceedings and many more.
Skills:
Ship arrest, risk management, freezing injunction, claim assessment, claim evaluation, arrest warrant, counter-security, credit control, financial control, judicial sale.
Eligibility:
Attend and participate in the 2 full days of training course duration, led by the designated training expert
Available to:
Seminar attendees
Agenda
PRACTICAL ISSUES IN ARRESTING A SHIP
A The processes
Evaluating the strength of claims
Jurisdiction choices
Post-arrest considerations
THE IMPLICATIONS FOR CREW MANAGEMENT
Crew assessment and retention
Pay, immigration and medical considerations
Appointment of custodian and what to expect from them
FREEZING INJUNCTION COMPARED WITH SHIP ARREST
The main differences
What to use when
Limitations and advantages of each
WHAT TYPES OF CLAIMS CAN LEAD TO ARREST? WHAT CONNECTION MUST THERE BE BETWEEN THE DEFENDANT AND THE ARRESTED SHIP?
(UK-derived jurisdictions: UK, Singapore, Hong Kong, Australia, New Zealand)
Which claims fall within the admiralty jurisdiction
What are the procedural requirements for an arrest?
What types of ships can be arrested?
How quickly can an arrest be effected?
Counter-security requirements
The concept of "relevant person" and the required connection between the "relevant person" and the arrested ship
WHAT TYPES OF CLAIMS CAN LEAD TO ARREST? WHAT CONNECTION MUST THERE BE BETWEEN THE DEFENDANT AND THE ARRESTED SHIP?
(USA)
Which claims fall within the admiralty jurisdiction
The doctrine of personification – the ship itself as defendant rather than the "relevant person"
GETTING THE ARREST WARRANT AND HAVING ARREST SET ASIDE
How much does the plaintiff have to show to get the ship arrested?
What connection must the plaintiff prove between "relevant person"and ship?
What must be done to satisfy Constitutional requirements about due process in the USA?
Case studies:
On what claims fall within the admiralty jurisdiction
On the degree of connection required for arrest
On the strength of claim the plaintiff is required to show to arrest
SURROGATE/ASSOCIATED SHIP ARREST AND RULE B ATTACHMENT
When can another ship be arrested to secure a claim against a wrongdoing ship? (UK-derived jurisdictions: UK, Singapore, Hong Kong, Australia, New Zealand)
When can other property be attached to secure a claim against the defendant? (USA)
MARITIME LIENS AND PRIORITIES
Who gets paid first?
What is the order of priorities of payment from an in rem fund?
What maritime liens are recognised?
BANKRUPTCY PROCEEDINGS BY OWNERS AND IMPLICATIONS
Knowing the bankruptcy and admiralty law interface points
Legal implications in various jurisdictions
Conflicts over liens
Chapter 15
What has the Hanjin case told us
The UNCITRAL Model Law on Cross-Border Insolvency, including Singapore's proposed adoption of it
MISCELLANEOUS ISSUES
Claims for wrongful arrest
Arresting bunkers
Caveats against arrest
Caveats against release
Case studies:
On surrogate ship arrest
On Rule B attachment in the USA
On priorities of claim
On-site & in-house training
Deliver this course how you want, where you want, when you want – and save up to 40%! 8+ employees seeking training on the same topic?
Talk to us about an on-site/in-house & customised solution.