overview
Key Learning Outcomes
Legal aspects underpinning clinical trials (globally and Asian region): Data Privacy and Integrity, Ethical Principles, Financial Transparency and Authorisations
Important and amended regulations in clinical trials and how they affect study designs & protocol
Risk-based quality management in clinical trials especially for Asia
Key considerations in use of technology in clinical trials
Develop effective study designs for multi-country clinical programmes
Regulatory risk assessment and mitigation
Best practices in inspection preparation
Case studies of protocol deviation, violations and prevention
Who Should Attend
Executives involved in Clinical Trials, Risk Management, Regulatory Affairs & Quality Control from Pharmaceutical Manufacturing, CRO, Consulting companies:
Medical Affairs
CRO Management
Site Management
Regulatory Affairs
Budgeting & Outsourcing
Project Management
Quality Assurance, Quality Control
Patient Affairs/Patient Recruitment
Data Management, Data Operations, Clinical Statistics Management
Contract, Finance, Purchasing, Project Controller
Clinical Trials (Oversights, Development, Outsourcing, Monitoring)
Trainer

Dr. Salma Michor (PhD, MSc, MBA, CMgr, RAC-Treasurer), CEO, Michor Consulting
Salma has advised numerous global clients across Pharmaceutical, Medical and Food industries, including J&J, Novartis, Pfizer and Shire and many more.
She had previously worked for Torrex-Chiesi (Chiesi Farmaceutici S.p.A); Wyeth Whitehall Export, and Croma Pharma GmbH and had been the Director of Global Supporting Operations – Medical Devices and Pharmaceuticals (Ophthalmology & Orthopedics) where she was in-charge of technical and leadership of four departments – including Regulatory Affairs and Compliance; Medical and Vigilance; Change Control and Life Cycle Management; as well as Packaging and Pharmaceutical editing. Her duties included overall leadership & personnel management, budgeting and strategic planning, liaison with external contractors, doctors and customers in 60 countries worldwide. Here she also gained first-hand experience with submission of clinical trials phases: I-III as well as turnaround management of post-Mergers and Acquisitions integration operations.
Her experiences include:
Post-acquisition phase-out and closedown after M&As
Managing DCP registrations
Consolidation of Multi-language labelling texts for pharmaceutical products and medical devices
Forming clinical and registration strategies for medicinalproducts (combination, generics)
Labelling compliance for drugs & food supplement
Authoring CMC sections for drug products or drug/devicecombination products
Preparing pharmaceutical and medical device companiesfor internal and FDA audits
Managing large company-wide compliance projects (CAPA, GMP, ISO, etc)
Preparing companies in 3rd countries for EMA, MHRA and AGES inspections and managing the whole biotech registration and clinical testing in the EU
Digital Badge
Upon completion of this training course, participants will earn a digital badge.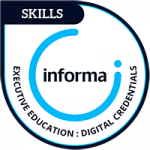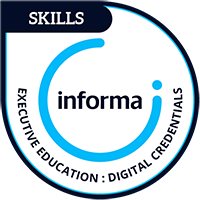 Eligibility:
Attend and participate in the 2 full days of training course duration, led by the designated training expert
Available to:
Seminar attendees
Live Online Learning
Benefits of Live Online Learning
Aimed at offering you immediate, high-quality practical information whilst minimising time and expenditure associated with travelling, our digital training platform enables you to interact in real time with course directors and remotely network with your fellow participants.
Progress through the course with fellow participants as you would in a classroom
Conduct Q&A with course directors in real time
Effectively achieve learning objectives with minimal disruption to your busy schedules
Maximise cost saving with reduced travel and discounts for online participation
Earn your Digital Certification and broadcast your achievements to your peers
Deploy new age interactive tools to learn more from fellow participants
Agenda
LEGAL ASPECTS UNDERPINNING CLINICAL TRIALS
Regulatory obligations of a Private Investigators (PI) – guidelines from GCP, IRB
PDPA, GDPR and equivalents globally
Health products (Clinical Trials) Act and
Medicines (Clinical Trials) Act
Informed consent/consent requirements.
Specific issues:

Consent requirement for minors
adults lacking capacity

Subject projection
Investigational medicinal product (GMP Directive)
OVERVIEW OF THE FRAMEWORK OF CLINICAL TRIAL REGULATIONS
Global, Europe & US
Understanding the history of clinical trial regulations
EuradrLex 10 contents explained – Pharmaceutical Clinical Trial legislation
ICH and its importance
ICH GCP principles to apply to all clinical trials
Problems experienced complying with regulations and guidelines for running clinical trials – group discussion to share experiences
Key FDA requirements which differ from
EU requirements – what are the key differences?
Asia Region
Understanding the clinical trial regulations
Overview of the current requirements
What have the main problems and challenges? Examples of real scenarios
Overview of the major new requirements of the Clinical Trial Regulations
Specific focus in

China, Hongkong and Taiwan
Singapore, Thailand and Vietnam
Indonesia, Malaysia, Philippines
GOING GLOBAL: SIMULTANEOUS DEVELOPMENT IN CHINA, US, AUSTRALIA, EU
Should You File IND in the US Before/After or Simultaneously Alongside Your China IND?
What Are the Opportunities and Benefits of Conducting Trials in Australia
Identify the Best Trial Management Strategies for Running your Clinical Development Programs in the US + China
Learn from Case Studies from Biotechs Who Have Successfully Received IND Approval from US FDA
Case Study – Develop a global strategy for a new oncology drug trial
ETHICS COMMITTEE (EC) SUBMISSIONS AND APPROVAL
The role of the sponsor and investigators in completing the Ethics Committee applications (group discussion to share experiences of how to efficiently obtain EC approvals)
Subject advertising
Informed consent requirement
Ethical issues with clinical trials and protocol design
Ethical considerations for running trials including in countries outside of traditional countries
CLINICAL TRIAL REGULATORY AUTHORISATION AND AMENDMENTS
The CTA (Clinical Trial Authorisation) application for submission to the regulatory authority
The CTA and amendments
Clinical Trial Notification
Clinical Research Materials
Substantial amendments/"substantial modifications" and non-substantial amendments – discussion of the differences
Ongoing and end of study reports
Regulatory requirements for clinical trials
Group Exercise: Ensuring Data Integrity In Your Clinical Trials
OVERVIEW OF RECENT DEVELOPMENT IN CLINICAL TRIAL REGULATIONS
EU inspection guidelines e.g. inspection of sponsors and CROs
EMA guideline on requirements for firstin- man clinical trials of potential high-risk medicinal products
EMA reflection papers including: riskbased quality management of clinical, on data from third countries, electronic Trial Master Files
Transparency in clinical trials – clinical study reports being available
FDA guidance risk-based monitoring
Guidance for Industry– Electronic Source Documentation in Clinical Investigations
Guidance for IRB continuous review of studies
Event Reporting- Improving Human Subject Protection
Financial Transparency in Clinical Trials

FDA guidance on Financial Disclosure
Global compliance obligations in transactional reporting
Centralisation of data and financial activities related to clinical trials

Post marketing studies and Clinical trials – risk identification & analyses system
Case Study – What risk-based aspects of global clinical trials are relevant for Asia
ACCELERATING CLINICAL TRIALS IN ASIA
How can clinical trial timelines be accelerated in Asia?
Where are the opportunities for clinical trials in Asia?
How do you ensure readiness for FDA inspections in Asia?
How do you ensure efficient and costeffective trial operations in Asia?
What is the key to successful global clinical trial conduct in Asia?
How do you integrate risk-based monitoring for trials in Asia?
Exercise: Regulatory Affairs in Conducting Multi-national Trials
PHARMACOVIGILANCE AND ADVERSE EVENT REPORTING
Adverse event reporting – requirements and definitions
Safety reporting requirements
What are the reporting requirements for SUSARs, DSURS, adverse events and adverse reactions?
CLINICAL TRIAL REGULATORY RISK ASSESSMENT AND MITIGATION
Structured approach to noncompliance risk assessment and mitigation
GCP Corrective action and preventive plans in conducting and reporting clinical trials
Identification and definition of risk factors: CT protocol/study design, asset, operational factors
REGULATORY INSPECTION
How to prepare for inspection
The latest inspection policies and findings
What questions do inspectors ask? And tips on how to answer these
COMPLIANCE CONSIDERATIONS REGARDING TECHNOLOGY USE IN CLINICAL TRIALS
Mobile technologies in data collection, storage, analyses, access and transfer in CT
Real time data sharing with study participants – decision support tool
Privacy implications
On-site & in-house training
Deliver this course how you want, where you want, when you want – and save up to 40%! 8+ employees seeking training on the same topic?
Talk to us about an on-site/in-house & customised solution.