overview
Key Learning Outcomes
Become familiar with the integration of cost estimation into
project management processes and procedures
Understand the importance of the central role and importance
of managing costs throughout a project lifecycle
Put in practice critical planning, scheduling and control
procedures in your projects
Utilise work management techniques such as the Work Breakdown Structure (WBS); the Work Package and the Cost Breakdown Structure (CBS)
Estimate costs and deal with cost escalations and reductions
Apply the key aspects of managing a project budget effectively
Who Should Attend
This course is designed for professionals involved in heavy industry and complex projects wanting to make successful project cost estimations and keep budgets under control. This includes:
Project Engineers, Owners/Managers
Project Controller, Planners, Scheduler, Consultant and Specialists
Programme Executive, Controller, Managers
Cost Controller, Engineers and Managers
Construction Managers, Administrators
Procurement & Contract Managers, Administrators
EPC Contractors, Subcontractors and equipment/material suppliers
Quantity Surveyors
Technical Directors
Testimonials
"The trainer was engaging and examples provided were interesting."
– Project Manager, Intergraph
"Good discussion with instructor and group activities were a nice way to get interactive."
– Business Development Consultant, Hexagon
"Well presented, good material and the course was very interesting."
– Project Administration and Monitoring Dept. Head, PT. MRT Jakarta
"Topics are very interesting; the speaker spoke clearly, well organized and easily understand his lessons."
– Accountant, Department of Energy
"I like how the story telling was in line with the context, speaker provides simple explanations and examples and his presentation and communication skills are good."
– Business Development Manager, Glow Energy Co. Ltd
Digital Badge
Upon completion of this training course, participants will earn a digital badge.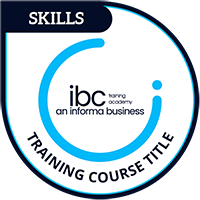 Earners of Project Cost & Scheduling Management Certificate have practical skills in cost estimating, budget & timeline management especially within complex project environment & heavy industry. They are familiar with various work management techniques including Work Breakdown Structure, Cost Engineering, Project Life Cycle Management, Costs & Performance Tracking , Change Orders Management, and many more
Skills:
project management, cost estimation, scheduling, budget control, resource management, cost control, procurement, performance monitoring, PESTEL, WBS, work breakdown, proejct scope, cost engineering, change orders, cost breakdown stucture, tracking
Eligibility:
Attend and participate in the 2 full days of training course duration, led by the designated training expert
Available to:
Seminar attendees
Agenda
TOPIC 1: OVERVIEW
Overview of the importance of managing project costs and budgets
Team Exercise: Analysing the role/influence of costs on different project components
TOPIC 2: IMPORTANCE OF PROJECT COST SCHEDULING
Quick Exercise: Examination of areas of interface between project functions and project cost scheduling
TOPIC 3: PROJECT ESTIMATION
Definition of project estimation
The role of project estimation in stakeholder expectations
Key reasons for estimation error
Impacting factors on estimation
Cost components of the estimation process
Other key components of the estimation process
Team Exercise: PESTLE analysis and the project estimation process
TOPIC 4: WHY MANAGE PROJECT COSTS?
Overview
Significant behavioural factors of increased project costs
TOPIC 5: THE CRITICAL CENTRALITY OF THE PROJECT SCOPE:
Overview of project scope
Common problems associated with project scope
Scope vs. cost
Project initiation and scope
The project business case and scope
Tangible/intangible benefits associated with the project scope
Project planning and scope
Project scope vs. project lifecycle
TOPIC 6: THE PROJECT LIFECYCLE – IT'S RELEVANCE TO COST MANAGEMENT
Overview
Cost and project initiation
Cost and project planning
Cost and project execution
Project closeout costs
TOPIC 7: PROJECT RESOURCE MANAGEMENT
Classifying Resources
Utilising the Resource Breakdown Structure (RBS)
Cost/Time/Resources (CTR) and Project Planning
The Critical Problem of Constraints
'Trade-off' Decision making
Project 'Crashing' explained
Project 'Fast Tracking' explained
Lead Time Management
TOPIC 8: THE WORK BREAKDOWN STRUCTURE (WBS)
Overview
Uses of the WBS
Common WBS problems
Key roles of the project WBS
Creating a WBS
The WBS 'dictionary'
The Work Package
Scope vs. cost
Project initiation and scope
Team Exercise: Understand how to utilise the WBS
TOPIC 9: THE COST BREAKDOWN STRUCTURE (CBS)
Overview
Examples of project costs
Key elements of a CBS
Key benefits of utilising a CBS
Team Exercise: Creating and using the CBS
TOPIC 10: INTEGRATING PROJECT COST AND SCHEDULE
Overview
Why integrate?
Advantages of an integrated cost and schedule
Ideas for achieving integration
Structuring an integrated cost/schedule on a project
Cost/schedule integration and risk
The project control system
Individual Exercise: Development of a suitable Project Control System
TOPIC 11: COST ENGINEERING
Some basic concepts – cost overruns; cost escalations; contingency costs
Factors that cause cost overruns
Some inputs into determining contingency budgets
Day 2
TOPIC 12: THE COST ESTIMATION PROCESS
Developing an initial cost estimate
The cost estimation process
Inputs into the cost estimation process
 TOPIC 13: DEVELOPING A BASE ESTIMATE
Overview
The development process
Writing a well prepared base estimate
The basis of costs
TOPIC 14: COST ESCALATION AND COST REDUCTION
Overview
The concept of the price escalation clause in a
contract
Methods for cost reduction
 TOPIC 15: THE PROJECT BUDGET
Key aspects of a project budget
The budgetary process
Factors that impact on the budgetary process
Common methodologies of creating a project
budget
TOPIC 16: COSTING OUT WORK ELEMENTS
Overview
Key considerations for costing out work elements
The advantages of standardisation
Budget overruns
Team Exercise: Planning the project budget
TOPIC 17: PROJECT VARIATION AND CHANGE ORDERS
Overview
Reasons for variation/change orders
Other impacting factors
Case Study: 'The dangers of doing someone a favour'
TOPIC 18: TRACKING COSTS AND PROJECT PERFORMANCE
The importance of information
The tracking elements of a project plan
Key questions to ask relative to project performance
Using the WBS to determine current project status
Project status – budget and expenditure
Team Exercise: Understand how to utilise the WBS
TOPIC 19: FORECASTING COSTS
Why forecast costs?
Updating baseline estimates
A suggested framework for forecasting costs
TOPIC 20: THE RELATIONSHIP BETWEEN COST ESTIMATE ACCURACY AND CONTINGENCY ALLOCATIONS
Overview
Some useful 'tips' for cost estimate accuracy
TOPIC 21: COURSE CONCLUSION
On-site & in-house training
Deliver this course how you want, where you want, when you want – and save up to 40%! 8+ employees seeking training on the same topic?
Talk to us about an on-site/in-house & customised solution.