overview
An end to end masterclass of all Post Fixture requirements, this seminar will offer practical examples and case studies right through the two days to reinforce best practice and optimise risk management. Participants will be taken through operational, technical and financial touch points in post fixture operations, with an emphasis on current shipping market dynamics.
The impact of new technologies and regulations will be considered, and what they mean for vessel operations and voyage planning today. Strategic, Commercial and Financial insights, all wrapped into one will be the key foundations of this post fixture operations seminar.
Learning Outcomes
Stay ahead of the curve in best practice vessel operations
Add value to Voyage Planning, Optimisation and loss prevention strategies
Effectively manage Chartering and cargo operations
Counterparty / third party validation and risk management
Understand practical enforcements and legal problems with bills of lading
Practical tips for meeting reporting obligations
Bunker compliance and dispute resolution for IMO 2020 requirements
Sharpen your skills with case studies and exercises on

Voyage calculations
RECAP document management
Off hire calculations and claims
Freight calculations
Demurrage negotiations, calculations and claims
Who Should attend
Commercial Operations and Post Fixture executives from Ship Owners and Managers, across all ship types, Charterers, Ship Agencies, P&I. Specific job functions, including but not limited to
Post Fixture Executive / Manager
Fleet Operations Manager
Fleet Manager
Voyage Manager
Vessel Coordinator
Commercial Operations Manager / Executive
Shipping Analyst
Digital Badge
Upon completion of this training course, participants will earn a digital badge.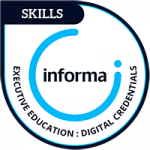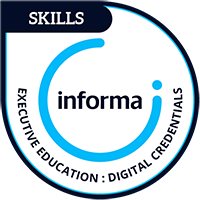 Eligibility:
Attend and participate in the 2 full days of training course duration, led by the designated training expert
Available to:
Seminar attendees
Trainer
Capt Roberto Zanca
Managing Director
Zanca Consulting Fze
Robert is an accomplished Chief Executive Officer and Maritime Expert with 33 years' experience in the maritime shipping industry on board and as a land-based senior role. He has sailed as a Deck Officer and Master on Tankers, Bulk-Carriers, OBO's and Container ships for approximately 21 years, achieving the rank of Master by the age of 29. He has gained extensive experience in the management of Dry Bulk , Tankers and Gas Carrier at a commercial, operational and technical level, and in managing LPG vessels over the past five years.
As the MD of Zanca Consulting, Robert specialises in
Commercial Management, Chartering of Dry Bulk vessels against cargoes worldwide.
Charter Party negotiation
On- Off hire survey
Cargo Claims – Quality/Quantity dispute
Post Fixture Voyage Operation
General Marine Survey (Navigation and Technical survey- Condition assessment- Risk Assessment)
Marine Casualty and Incident investigation. Providing full and comprehensive investigation report
Pre- Purchase and Condition Survey for any ocean going vessel, off shore rigs, OSV etc.
H&M – P&I Insurance Survey, Cargo Claims, Expert Witness and Litigation Support
Pre- Vetting Inspection- Risk assessment against OCIMF standards- Pre-vetting clearance and report evaluation
Safety audit/inspection for third parties operators
Riding Crew Procurement
Contract Negotiation
Robert's previous roles have included
CEO, Emirate Ship investment Company LLC
Director, Dry Bulk, Emirates Ship Investment Company, Abu Dhabi
Global Operations Manager, Marwave Ship Management B.V, AmsterdamSeaarland Shipping Management BV, Amsterdam & Motia Compagnia Di Navigazione, Venice (Italy) – Head of Operations and Commercial Manager, responsible for a fleet of Aframax Tankers, Panamax Oil Product Carriers, Handymax Products carriers and Panamax Minicapes Bulk Carriers
Ship Operator, Seaarland Shipping Manag, Gmbh Village, Austria
Master, Oil Tankers and Bulk Carrier of DWT between 48,000MT and 125,000MT
Deck Officer, Bulk Carrier, OBO, Oil Tanker and Container Ships
Agenda
Contract management for Post-fixture & Operations
Time Charter/Voyage Charter/Trip (TCT)
Vessel description and adherence to contract obligation
Fixture recap
Voyage orders
Notices to parties
Vessel Operations and Voyage Optimisation
Readiness
Voyage planning and routing
Bunker consumption and invoices
Tank cleaning and inerting procedures (Tankers)
Dry cargo examples
Optimal trim
Reduce constant/weights
Hull/Propeller fouling
ROB
Improvinsg ship-agents network's performance
Voyage Risk and Loss mitigation
Stowage planning
Navigational risks
Vessel seaworthiness
Prudent approach to STS operation, (collection of evidences)
Master/Pilot exchange of information
Tests/Checks prior approaching port
Risk mitigation related to cargoes' characteristics
Exercise: Voyage Calculations
Case Study: Recapitulation (RECAP) document management
Documentation Management
Revision of Charter Party
Bill of Lading: Legal principle and liabilities
Seaway Bill
Statement of Facts
Freight calculations and invoices
Proforma D/A
Load/Discharge documents: Keep track /evidence of port activities
Practical enforcements and legal problems with bills of lading
Common carriage responsibilities
Enforcement
Issue and corrections
Forgeries
NOR
E-BOLs
Freight and Hire Calculations
Exercise: Off-hire calculations and claims
Off hire reports
Demurrage
Freight Debit notes
Calculations
Demurrage negotiations with charterer and collections
Claims
Case Study
Bunkers
IMO 2020 Compliance matters
Stemming bunkers
Operations
Bunker Logs
IMO non compliance Claims Case Study
Dealing with and appointing Agents
Agent selection
Critical liaison areas
Agency accounts
Common problem areas
Reporting
Port Departure, Performance and Vessel position
Initial Voyage report and pre calculations
Final Voyage reports
Annual reports

Vessel performance claims
Vessel utilisation, off hire, etc
Cargo related reports
On-site & in-house training
Deliver this course how you want, where you want, when you want – and save up to 40%! 8+ employees seeking training on the same topic?
Talk to us about an on-site/in-house & customised solution.