overview
Key Learning Outcomes & Case Studies Include
Current priorities in regulatory compliance across the Globe and Asian Markets
Understand the approval, submission, registrations processes and differences in requirements for R&D products and generics
Regulations and procedures for generics, biosimilars, orphan drugs, combination products, biologics
Understanding markets and exclusivity – what is being regulated
Discuss harmonisation initiatives including ASEAN opportunities
Discover general country specific and regional requirements
Regulatory strategies for OTC products
Pharmacovigilance and individual country requirements
Tackling supply chain, packaging and labelling regulations
Ethical and legal issues in the importation of unlicensed medication from overseas or over the internet at patient's own risk
Emerging regulatory issues on data protection & privacy in the digitalisation of Pharma
Who Should Attend
Professionals involved in Regulatory Affairs fromPharmaceutical companies, Pharma Marketing & Distribution firms, CMOs and CROs, including the following (but not limited to) functions:
Regulatory Affairs (Clinicaland manufacturing functions)
Market access/Marketing
Clinical Development
Regulations & compliance
QA, QC
Research scientists
Pharmacovigilance
Drugs approval
Patient affairs
Digital Badge
Upon completion of this training course, participants will earn a digital badge.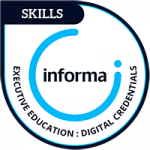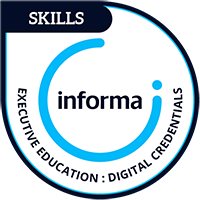 Eligibility:
Attend and participate in the 2 full days of training course duration, led by the designated training expert
Available to:
Seminar attendees
Trainer
Chuan Yao
Principle Consultant
ChemPharm
Chuan Yao, has over 25 years of experience in the pharmaceutical and medical device industry and has worked in the industry in China, New Zealand, Australia, Singapore and other ASEAN countries. Chuan has held senior positions in the areas of Quality Assurance, Regulatory Compliance and Regulatory Affairs and has been responsible for maintenance of regulatory compliance of active ingredient manufacturer's drug master files (DMF) and European certificates of suitability (CEPs). Chuan also has extensive analytical testing and quality control experience, production engineering experience involving trouble shooting, process optimization and long-term process/ product development activities. Chuan also has experience in GMP compliance auditing while employed by China State Food and Drug Administration (CFDA). In this role Chuan conducted for regulatory audits to Chinese pharmaceutical companywithin mainland China. Following his professional experiences at CFDA, Pacific Pharmaceuticals (New Zealand, now Merck Group), Go Medical Industries (Australia), Wyeth (Singapore, now Pfizer), Chuan Yao is currently a principal consultant in ChemPharm, and leading consultant team to participate GMP/ GLP/GDP/GVP projects in mainland China, Hong Kong, Taiwan, Australia, New Zealand and ASEAN countries. Chuan has a wealth of knowledge in regulatory compliance, validations, project management, GMP/GLP/GDP/GVP and regulatory affairs, he has designed and conducted series of GxP training courses to train thousands of industry professional. Chuan was a Drug Abuse Inspector with the China Drug Control Center, Beij ing, China and was appointed to the position of a drug inspector at the Beijing 11th Asian Games in which he was awarded an Honorary Diploma from the Olympic Committee. Chuan is fluent in English and Chinese.
Area of Expertise:
USFDA, CFDA, PIC/s, EU GMP, GxP and ISO Compliance
Quality Assurance and Risk Assessment in Pharmaceuticals and Medical Devices
Compliance Auditing and Gap Analysis
Regulatory Affairs and Regulatory Compliance
GxP Training
Analytical Testing
Process Capability
Medical Devices – ISO13485 and 21 CFR Part 820
Virtual Learning
Benefits of Virtual Learning
Aimed at offering you immediate, high-quality practical information whilst minimising time and expenditure associated with travelling, our digital training platform enables you to interact in real time with course directors and remotely network with your fellow participants.
Progress through the course with fellow participants as you would in a classroom
Conduct Q&A with course directors in real time
Effectively achieve learning objectives with minimal disruption to your busy schedules
Maximise cost saving with reduced travel and discounts for online participation
Earn your Digital Certification and broadcast your achievements to your peers
Deploy new age interactive tools to learn more from fellow participants
Agenda
SESSION 1: ESSENTIALS OF PHARMACEUTICAL REGULATORY AFFAIRS
Regulatory affairs primer

The main regulatory bodies
The function and evolutions of regulation
Moves towards harmonisation –ICH

The life-cycle of a drug product

Product development process
Nonclinical studies and Good

Laboratory Practice

Clinical development and Good
Clinical Practice

Product registration

Regulatory strategy
Regulatory Intelligence
Common Technical Document (CTD)
eCTD
CMC
Interacting with Regulators

Post marketing approval

Pharmacovigilance and risk management
Good Manufacturing Practice (GMP)
Variations and supplements
Advertising & Promotional Labelling

Regulatory issues in the digitalization of Pharma

Data protection and privacy
Digital health technology
SESSION 2: REGULATORY STRATEGY – BIOLOGICS
Key terms related to Biologics
Large-molecule (biologic) therapies & trends
Different classes of biological products such as Vaccines, monoclonal antibodies and gene therapy
Regulation highlights
Steps to successful regulatory submissions
SESSION 3: REGULATORY STRATEGY – GENERICS AND BIOSIMILARS
Hatch-Waxman Act
Regulatory requirements for generics
What is Biosimilar
Biosimilar development process
Choosing the reference product
Regulatory pathways for the approval of biosimilars
Biosimilar vs. Generic
SESSION 4: REGULATORY STRATEGY – ORPHAN DRUGS
Rare disease development strategies
Orphan Drug designation (US, European, China)
Government incentives for Orphan Drugs
Develop a "fast to market" orphan regulatory strategy
Leverage academic and patient group
to support Orphan Drug registration in China
Regulatory environment about Orphan
Drug in China – rare disease list
China registration pathway
Case studies
SESSION 5: REGULATOR STRATEGY – COMBINATION PRODUCTS
What is Combination Products
Type of Combination Products
Similarities and differences in drug and device regulations
Early development considerations for Combination Products
Request for Designation (RFD)
Quality Management System for Combination Products
Regulatory route for Combination
Product Approval
Case studies
SESSION 6: RX TO OTC SWITCH
Trends in Rx-to-OTC switching
Advantages and disadvantages for switch
The Rx-to-OTC switch process
ASEAN country requirements
OTC labelling
SESSION 7: EMERGING TRENDS IN DRUG DEVELOPMENT AND REGULATORY CONVERGENCES IN ASIA PACIFIC
Focus on ASEAN – part 1
Current priorities in regulatory compliance in APAC with focus on ASEAN countries
Key areas of noncompliance, and frameworks to manage them
Regulatory updates – harmonization, new policy, clarity and speed in licensing, submission and approval in the region
Recent Trend of Pharmaceutical
Regulations – Approvals, Submissions,
Registrations, Pharmacovigilance,
New Medicine Development, patient labelling
eCTD and RPS – APAC Progress in
eSubmissions
Accelerating Drug Approval in Asia

Overview of Time-Frames, Drug

Registration Procedures, Opportunities and Challenges
Regulatory strategies for OTC products

Registration, License, Compliance,

Safety and Risk Control
Accelerating Drug Approval in Asia:
Time-Frames and Procedures
What's next?
Focus on ASEAN – part 2
After registration ASEAN

Pharmacovigilance – monitoring safety
Individual country requirements

Variations

Definitions and Types
Pharmaceutical competition law

What are the issues?
ASEAN focus
SESSION 8: REGULATORY ISSUES IN PHARMA (ASEAN)
Overview on marketing and advertising rules of pharmaceutical products
Online sale of pharmaceutical products and potential risks and issues
Overview of key issues in pharmaceutical distribution agreements
SESSION 9: SUPPLY CHAIN, PACKAGING AND LABELLING
Current regulatory issues

The Falsified Medicines Directive requirements in practice
Patient compliance and safety
Serialisation of pharma folding cartons
Special requirements – readability, braille, child proof, tamper evidence

Packaging – the patient to business interface

Primary packaging
Secondary packaging
ISO 15378:2017 Primary packaging materials for medicinal products
Concept of patient compliant packaging

Artwork and labelling

Implementing a GMP compliant artwork process
Labelling for safety
On-site & in-house training
Deliver this course how you want, where you want, when you want – and save up to 40%! 8+ employees seeking training on the same topic?
Talk to us about an on-site/in-house & customised solution.