overview
Key Learning Outcomes & Case Studies Include
Pharma pricing strategies and case studies across product segments – biosimilars, generics, combinations, brands, OTC, orphans in ASEAN
Price control mechanisms and tools
Who sets the pricing and what influences them
The growing importance of "value for money" considerations
Understanding how healthcare structures and models impact pricing
Pharma reimbursement strategies
Pharma pricing composition and sensitivity
Who Should Attend
Pricing, Market Access Professionals who want to learn about regional markets
Regulatory professionals who want to learn about commercial issues
Strategic planners who want to know where they might go next
Those who want insight into the way that markets influence each other
Anyone who wants to understand global pricing issues
Digital Badge
Upon completion of this training course, participants will earn a digital badge.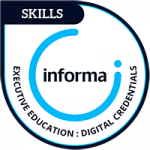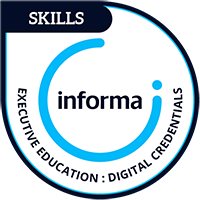 Eligibility:
Attend and participate in the 2 full days of training course duration, led by the designated training expert
Available to:
Seminar attendees
Trainer
Ad Rietveld
Executive Director
RJW & Partners
Ad has spent most of his professional career in the pricing and reimbursement of pharmaceuticals with positions as a government payer, in consulting and in industry. He is widely seen as one of the foremost experts working in pricing and reimbursement. During his years in consultancy at RJW & partners since 2008nand previously at Cambridge Pharma Consultancy (now part of IMS Health) from 2000, Ad has advised on a wide range of projects in numerous therapeutic areas for many pharmaceutical companies, bringing his experience as a payer to bear in providing comprehensive market access solutions.
Prior to working in consultancy, Ad was Deputy Director of Pharmaceutical Affairs at the Dutch Ministry of Health, responsible for the development and implementation of pharmaceutical cost containment policies, including the development of a reference price system and price controls. He has an in-depth understanding of social health care insurance systems and has acted as a member of international advisory bodies, including the European Commission's Pharmaceutical Pricing Transparency Committee. He has been closely involved with the World Health Organisation and World Bank in the development of international pharmaceutical policies and has helped develop the pricing and reimbursement systems in Vietnam, Serbia, Romania and Albania, among others.
Ad founded RJW & Partners in 2008 with other renowned P&R experts including Neil Johnson and Chloe Brown, specialised in providing Pricing strategy development; Evaluation of new opportunities; Value proposition development, validation & communication; Evidence gap analysis and planning; Payer environment assessment; as well as Payer negotiation training. He has since involved in hundreds of projects, advising all therapeutic areas and most of today's leading brands on pricing and market access strategies across Europe, US, Canada, Asia- Pacific and Latin America regions. His multinational clients include Novartis, AstraZeneca, Biogen, Ipsen, Santen, and many more. Some works he has done recently include:
Payer perspective on new data for an oncology product
Providing global recommendations for pricing and indication sequencing in oncology
Pricing & market access recommendations for a product in alcohol dependence
Evidence requirements and funding of a long-acting intravenous antibiotic
Global Value Dossier development for a new product in ADHD
Assessment to inform corporate strategy based on P&MA issues with biosimilars
Assessment of Future Payer Environment for Pipeline Products using a Payer Advisory Board
Assessment of the price potential of an intranasal formulation of a benzodiazepine
Assessment of the P&MA potential of an in-licensing opportunity for a drug replacing surgery
Delivered a Senior management workshop to aid integration of P&MA principles into development
Payer objection handling workshop for an orphan drug
Ad has a degree in medicine and an MBA from the Rotterdam School of Management
Agenda
A COMPREHENSIVE APPROACH TO FUNDING: PRICING, REIMBURSEMENT AND PROCUREMENT OF MEDICINES IN A GLOBAL AND ASIAN PERSPECTIVE.
THE INTERNATIONAL P&R ENVIRONMENT
Session 1 – Healthcare structures and models
USA example
European example
ASEAN example
Session 2 – Country cost control measures (demand and supply approaches)
USA example
European example
ASEAN example
Session 3 – Pricing and reimbursement systems across the globe
USA example
European example
ASEAN example
STRATEGY: PRICING & REIMBURSEMENT STRATEGY
Session 4 – Price composition and sensitivity
Price modelling
Secondary research
Primary research
Scientific advice (P&R and regulatory)
Formal
Informal
Competitive response
International aspects
Session 5 – Reimbursement
Requirements
Preparing dossiers
Negotiations
International aspects
Session 6: Proving value
Informing clinical strategy
HTA overview
HTA applications and case studies
Demonstrating value to payers and regulators
Early market access approach
In-licensing due diligence
Session 7: Formulary management – ASEAN case study
Rational selection of products methodology
How drug selection works at national, regional and hospital level
Procurement models and consortia
Final negotiations
International aspects
CASE STUDY AND DISCUSSION:
Strategic Pharma Pricing Roadmap
ASEAN's response to "Early Market Access"
Session 8: Market access in relation to pricing, reimbursement and procurement
Early access schemes
Reference pricing, price corridors and launch sequencing
Indication sequencing
Patient access schemes
Parallel trade
MARKET ACCESS ACROSS PRODUCT CATEGORIES IN ASEAN
Session 9 – Orphan Drugs Module
Introduction
Specific considerations
Regulations supporting access
Pricing
Pre-approval use
Case studies and lessons learned – Rare disease
Session 10 – Biosimilars and Pricing
Clinical and Budget impact data needs
Pricing and reimbursement requirements
Operational issues
Session 11 – Combination products
Position of regulators
Pricing and reimbursement requirements
Data needs and studies
Session 12: Generics
Abbreviated pricing and reimbursement procedures
Data needs and studies
Limits in pricing and reimbursement
On-site & in-house training
Deliver this course how you want, where you want, when you want – and save up to 40%! 8+ employees seeking training on the same topic?
Talk to us about an on-site/in-house & customised solution.