overview
This 2-day seminar will use one end-to-end case study through the two days, plus additional cases to illustrate specific points. It will illustrate the "how to" in each of the steps, participants will brainstorm what they would do, and will then be shown what was done.
Key Learning Outcomes & Case Studies Include
Insight driven market understanding with analytics and big data
Marketing strategy and tactics – multi channel approaches and metrics
Payer marketing approaches
Launch excellence and ROI
E commerce strategy development
Regulatory considerations for marketers
Case study-based approach for practical takeawaays
Who Should Attend
Executives from Pharma, Biotech, CMOs, CDMOs, Medical bDevices and R&D Institutes, including but not limited to the following:
Marketing Managers
Product and Portfolio Managers
Consumer Engagement Managers
Heads of Innovation and Digital
Market Research and Analysts
Marketing Operations
Digital Badge
Upon completion of this training course, participants will earn a digital badge.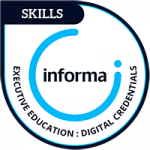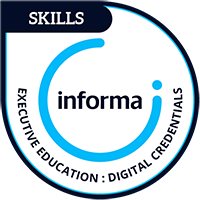 Eligibility:
Attend and participate in the 2 full days of training course duration, led by the designated training expert
Available to:
Seminar attendees
Trainer
David K Bobs
Director
frame Kirkland
David has been in pharma industry for 20+ years, and held roles in sales management, marketing and commercial/contracting/ lifecycle management. He has held national and international training roles for a number of companies including Janssen, Elan, Sanofi, IQVIA, Abbvie and many more. More recently, David has focused on the design & delivery of a range of global learning & development programmes for commercial and medical teams, with a focus on integrating cross-functional approaches to marketing excellence
David founded frame kirkland in 2007. The firm designs and/or delivers a range of L&D programmes for pharma companies, including marketing programmes (brand planning & execution, launch excellence, forecasting, payer excellence, global-regionallocal approaches etc) as well as programmes for sales and medical teams.
The frame kirkland team has capabilities in specialist therapies including diabetes, oncology, haematology, cardiovascular, respiratory medicine, infectious diseases among others. In addition to this wide experience within pharma, the team also includes a number of learning specialists with wider professional backgrounds, enabling them to give a fields both within and outside pharma. They deliver programmes internationally and have worked across 50+ countries (including Singapore/Asia Pac).
David's current practice is mostly in the area of enhancing capabilities that can be used to align medical, marketing and sales teams around insights-based approaches to commercial operations. For example, insights-based marketing; insights-based selling models; and empowering medical teams to engage with, and uncover the raw information is needed to underpin the insights-based methodologies, thus creating a truly crossfunctional approach.
Agenda
A MARKETING EXCELLENCE METHODOLOGY, WITH TOOLS AND TIPS ON HOW TO APPLY THESE.
Marketing & Brand planning Market
Market Understanding & Insights
How to synthesise key information, issues and opportunities for strategy development
Big data in MU and in Metrics
Case Study: Demonstrating the impact of big data on marketing decisions
 Insights
How to develop insights and using these insights to explore potential patient opportunities
Exercise – moving from information to insight
 Strategy
How to prioritise patient opportunities and decide what the winning strategy should be
Tactics
How to develop strategically aligned communications objectives and deciding on channel mix, including digital/ multi/omni-channel methods
Metrics
How to decide on appropriate KPIs & associated metrics
Exercise – defining communications objectives from strategy
Tactics & Execution
Digital/omni channel
Sales force structure/sizing
Fully aligning a multichannel campaign
E commerce strategy development
Regulatory considerations
The ground up approach
Operating models
Recent collaboration examples
Case Studies: Special situations in marketing. An overview of two specific areas of interest.
Payer Marketing and Engagement Campaigns
Payers in Market Understanding (MU)
Profiling the payers
Defining what is important to payers
Patient-as-payer: The special case of affordability
Messaging and communications
Aligning the payer marketing to the overall brand marketing
Exercise – building a payer value story (country-specific case studies)
Launch Excellence
The launch management process including
Launch project management
Disease perception management
Setting launch goals
Case studies – launch excellence in Rx and OTC
Regulatory in Strategy/Tactics
FDA Compliant marketing
Advertising and promotion
Market Access
Packaging and Labelling
HCP Marketing
Brexit and impact on marketing
On-site & in-house training
Deliver this course how you want, where you want, when you want – and save up to 40%! 8+ employees seeking training on the same topic?
Talk to us about an on-site/in-house & customised solution.