overview
Pharmacokinetics is an important discipline, imperative to the development of new medicines. With no prior knowledge assumed, this six-module course will familiarise you with the core aspects of pharmacokinetics. You will learn important definitions, how to analyse pharmacokinetic data, the relationship between pharmacokinetics and pharmacodynamics, drug-drug interactions and regulatory requirements. On top of this, you will be able to consolidate your knowledge with two case studies, both detailing practical uses of pharmacokinetics.
What Will You Learn?
Familiarise yourself with the key principles of Pharmacokinetics, including: absorption, distribution, metabolism and excretion.
Understand how to present Pharmacokinetic results to the regulators
Consolidate your knowledge with case studies and understand the relevance of Pharmacokinetics in practice
Address the fundamental areas of PK, including definitions, data analysis and regulatory expectations
Who Should Attend?
This course is aimed at anyone who comes into contact with PK/PD data but does not require specialist knowledge in the field. No previous knowledge of PK/ PD is assumed.
Relevant Departments include:
– Research & Development
– Preclinical Development
– Licensing & Business Development
– Clinical Operations
– Regulatory Affairs
– Clinical Pharmacology
What is an Online Academy course
Online academy is a new online, interactive and engaging education tool designed to maximise learning for professionals with busy schedules and/or small training budgets.
The online academy brings alike professionals together and gives you the opportunity to share ideas and questions via the discussion forum creating your own professional community. Our on-demand feature means the content is available as and when you need it allowing greater flexibility to your professional development and learning.
Benefits of an Online Academy Course
Learn and apply – implement what you learn during the course
Become part of a professional learning community – discuss any problems with students and/or the trainer
Time effective – bitesize chunks so it does not impact on your normal working day
Cost effective – no travel expenses
Grow as a team – with multiple licenses your team can access the course and learn together, no matter where they are in the world
FAQs
Do sessions go out live?
No, all content is recorded and a set number of modules are released per week. You have unlimited access to module content once it has been released for the duration of the course and an additional two months.
Can I join after the course start date?
Yes, because modules are not live and all content is recorded you can catch up. Please contact us at training@informa.com.au to enquire about joining a course after the start date.
Can I still take part if I'm away for part of the course run?
Yes. Online Academies provide a flexible learning format. As modules are not released live and are available for review, you will be able to catch up.
How long is my enrolment on the course?
You are enrolled on the course for the period that modules are being released and the trainer is active on the discussion forum (this varies from course to course – between 3 – 8 weeks) and for an additional 2 months after this to review course content.
Who do I contact if I have any problems while the course is running?
You should contact PTI.MDTI.ATI-online@informa.com
When will I receive my log-on details for the course?
Once you have paid, a member of the team will be in touch with your log-in details. We must receive payment for you to access the course.
How can I access the content?
Content is hosted on our Learning Management System, which you access using your device. A link will be provided to you with your log-in details.
What if I need extra time on the course?
Please contact us at training@informa.com.au if you would like extra time on your course beyond the enrolment period. Extra time is subject to approvals and fees may apply.
About PTI - Pharmaceutical Training International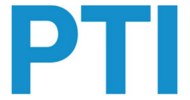 PTI is a global interactive training partner committed to the personal progression of aspiring life science professionals. We have a network of expert trainers who have a minimum of 10 years' industry experience to meet your training requirements and all our courses are CPD certified.
Our Promise
Our vision is to enhance key skills and competencies to drive continuous innovation and accelerate drug development. When you invest in a PTI course we want you to feel secure, inspired and ready to take on new challenges.
CPD Certified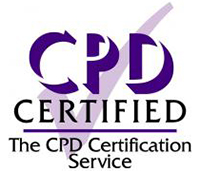 After completing a PTI course, you will be awarded with the CPD Certification certificate. This is a recognised independent CPD accreditation compatible with global CPD principles.
The Certificate of Achievement provides proof that you have taken the course and can be used on your CV or work portfolio.
Agenda
Module 1: Fundamentals of Pharmacokinetics
Learning Outcomes
Role of PK
Absorption
Distribution
Metabolism
Excretion
Disposition
Module 2: Pharmacokinetic Analysis
Learning Outcomes
First and Zero Order Processes
Non-compartmental Analysis
Compartmental Analysis
Elimination Half-life
Clearance
Volume of Distribution
Module 3: Drug-Drug Analysis
Learning Outcomes
Definitions of Drug Interactions
Drug Metabolism
Enzyme Inhibition and Induction
Reaction Phenotyping
Study Design
Transporter Interactions
Module 4: Regulatory Guidelines
Learning Outcomes
PK Results Presentation
Individual and Mean PK Profiles
Variability in PK
Crossover Study Design
Statistical Analysis
Sample Size Calculation
First In Man Guideline
Module 5: PK/PD Studies
Learning Outcomes
Single and Multiple Dose PK Studies
Linear PK
Absolute and Relative Bioavailability, Bioequivalence
Food Effect study
Biomarkers
Direct vs Indirect PK/PD
Hysteresis
Module 6: Pharmacokinetics of Biologics & Population Pharmacokinetics
Learning Outcomes
Definitions of Biological Drugs
Biological Drugs ADME
PK of Biological Drugs Guideline
Fundamental of Population PK
Role of Population PK
Application of Population PK
On-site & in-house training
Deliver this course how you want, where you want, when you want – and save up to 40%! 8+ employees seeking training on the same topic?
Talk to us about an on-site/in-house & customised solution.