overview
Online Course:
This introductory course will provide you with a grounding knowledge of regulatory affairs in Europe. Over 4 weeks and 8 modules you will gain a clear understanding of the EU regulatory structure and have a solid grasp of the submission process and the standards required by the regulators.
This course will give you a practical insight into the European regulatory environment throughout the whole product life cycle including: non-clinical and clinical studies, the various submission procedures, labelling and packaging, post-MAA obligations and activities and more.
What Will You Learn?
Gain a complete overview of the EMA and the various types of MAAs
Understand the regulatory affairs throughout the product development including R&D, manufacturing, clinical trials and PV
Learn the procedures for gaining clinical trial approval and appreciate the importance of GCP
Gain an insight into the new CT Regulation and to prepare for future changes
Discover what goes into a drug dossier application to ensure speedy approvals
Examine the CTD with a detailed focus on the CMC/quality module, non-clinical study reports module and clinical study reports module
Appreciate the difference between pharmaceutical and biopharmaceutical products and compare the key regulatory differences
Understand the requirements of packaging and labelling pharmaceutical products in the EU
Learn how to file for variations in your product post approval for efficient life cycle management
Gain a solid grounding in pharmacovigilance and understand the importance of building a PV strategy to maintain patient safety
Who Should Attend?
Those new to Regulatory Affairs or wishing to update their knowledge on European regulatory affairs
Regulatory Affairs professionals seeking to improve their skills in the regulatory environment
Those moving into regulatory affairs from other areas within a pharmaceutical company (Pharmacists, Clinical Trials, Marketing and others)
Regulatory Affairs, Registration and Documentation Assistants/Officers/Managers
Those in other areas of the pharmaceutical industry such as development or manufacturing
Project Management who would find knowledge of the regulatory environment useful
What is an Online Academy course
Online academy is a new online, interactive and engaging education tool designed to maximise learning for professionals with busy schedules and/or small training budgets.
The online academy brings alike professionals together and gives you the opportunity to share ideas and questions via the discussion forum creating your own professional community. Our on-demand feature means the content is available as and when you need it allowing greater flexibility to your professional development and learning.
Testimonials
"The online sessions allowed me flexibility to fit training into my busy work schedule."
Regulatory Publisher, Novo Nordisk
Benefits of an Online Academy Course
Learn and apply – implement what you learn during the course
Become part of a professional learning community – discuss any problems with students and/or the trainer
Time effective – bitesize chunks so it does not impact on your normal working day
Cost effective – no travel expenses
Grow as a team – with multiple licenses your team can access the course and learn together, no matter where they are in the world
FAQs
Do sessions go out live?
No, all content is recorded and a set number of modules are released per week. You have unlimited access to module content once it has been released for the duration of the course and an additional two months.
Can I join after the course start date?
Yes, because modules are not live and all content is recorded you can catch up. Please contact us at training@informa.com.au to enquire about joining a course after the start date.
Can I still take part if I'm away for part of the course run?
Yes. Online Academies provide a flexible learning format. As modules are not released live and are available for review, you will be able to catch up.
How long is my enrolment on the course?
You are enrolled on the course for the period that modules are being released and the trainer is active on the discussion forum (this varies from course to course – between 3 – 8 weeks) and for an additional 2 months after this to review course content.
Who do I contact if I have any problems while the course is running?
You should contact PTI.MDTI.ATI-online@informa.com
When will I receive my log-on details for the course?
Once you have paid, a member of the team will be in touch with your log-in details. We must receive payment for you to access the course.
How can I access the content?
Content is hosted on our Learning Management System, which you access using your device. A link will be provided to you with your log-in details.
What if I need extra time on the course?
Please contact us at training@informa.com.au if you would like extra time on your course beyond the enrolment period. Extra time is subject to approvals and fees may apply.
About PTI - Pharmaceutical Training International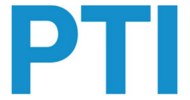 PTI is a global interactive training partner committed to the personal progression of aspiring life science professionals. We have a network of expert trainers who have a minimum of 10 years' industry experience to meet your training requirements and all our courses are CPD certified.
Our Promise
Our vision is to enhance key skills and competencies to drive continuous innovation and accelerate drug development. When you invest in a PTI course we want you to feel secure, inspired and ready to take on new challenges.
CPD Certified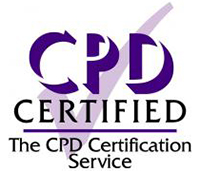 After completing a PTI course, you will be awarded with the CPD Certification certificate. This is a recognised independent CPD accreditation compatible with global CPD principles.
The Certificate of Achievement provides proof that you have taken the course and can be used on your CV or work portfolio.
Agenda
Each module contains approximately 1 hour of content
Module 1:
Overview of EU regulatory framework
Regulatory bodies and competent authorities
Legislative system
The 4 main status for your products: medicine, medical device, food supplement and cosmetics
Medicines: the EU pharmaceutical law and where to find it
Module 2:
Product development: non-clinical studies
The Target Product Profile
Non-clinical development
Toxicology
Pharmacokinetics and toxicokinetics
Environmental risk assessment
Module 3:
Product development: clinical studies
The current Clinical Trial Directive
The new Clinical Trial Regulation
Regulatory and ethical approval guidance
Good Clinical Practices (GCP)
Special cases for children
Module 4:
Marketing Authorisation Application 1/3: the regulatory procedures
Centralised procedure
Decentralised procedure
Mutual Recognition procedure
Specific procedures: orphan drugs, paediatric medicines, advanced therapies, herbal medicinal products
Scientific advice
Module 5:
Marketing Authorisation Application 2/3: the registration dossier
GxP and MA dossier
Overview of the Common Technical Document (CTD)
Requirements for the different Modules:

Module 1 – Administrative data
Module 2 – Summaries
Module 3 – CMC/quality
Module 4 – Nonclinical studies
Module 5 – Clinical studies

Electronic submissions: NeeS and eCTD
Module 6
Marketing Authorisation Application 3/3: labelling and packaging requirements
Overview of the directives and guidelines
Assess SmPC requirements
Labelling requirements
Examine Patient Information Leaflets (PILs) in Europe
Overview of readability guidelines
Module 7
Post-MAA: filing variations and renewals
Introduction to filing variations
Variations requirements and procedures
Compare the different types of variations: Type IA, IB and II
Variations vs extensions
Renewal legislation and procedures
Module 8
Post-MAA: Pharmacovigilance obligations
Good Pharmacovigilance Practices
Pharmacovigilance system
Periodic safety update reports (PSURs)
Risk Management Plan and Post-authorisation safety studies (PASS)
On-site & in-house training
Deliver this course how you want, where you want, when you want – and save up to 40%! 8+ employees seeking training on the same topic?
Talk to us about an on-site/in-house & customised solution.