overview
Online Course:
Dissolution testing poses a major challenge to the pharmaceutical, biotech and generics industries both in terms of method development and regulatory compliance.
This 5-week online course will explain the history, benefits, importance and role of dissolution testing in drug development today. Using practical examples and case studies throughout, delegates will gain a thorough understanding of setting and establishing specifications for optimum dissolution testing.
Clarify global regulatory requirements
Assess new scientific developments and trends
Design optimum method development strategies
Identify the factors affecting dissolution
Drive product performance and quality control
Study design considerations for IVIVC Studies
A whole module devoted to case study examples
What Will You Learn
Gain a practical introduction to the intricacies of dissolution testing with an emphasis on problems and problem solving
Select optimum test conditions and method development
Ensure your test methods are properly validated
Enhance the dissolution rate and bioavailability of your compound
Clarify the theory and regulatory aspects involved in developing IVIVC models
Who Should Attend
This course is designed for professionals working in the following areas:
Pharmaceutical Development
Analytical Development
Project Management
Quality Control
Quality Assurance
Regulatory Affairs
What is an Online Academy course
Online academy is a new online, interactive and engaging education tool designed to maximise learning for professionals with busy schedules and/or small training budgets.
The online academy brings alike professionals together and gives you the opportunity to share ideas and questions via the discussion forum creating your own professional community. Our on-demand feature means the content is available as and when you need it allowing greater flexibility to your professional development and learning.
About PTI - Pharmaceutical Training International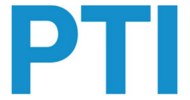 PTI is a global interactive training partner committed to the personal progression of aspiring life science professionals. We have a network of expert trainers who have a minimum of 10 years' industry experience to meet your training requirements and all our courses are CPD certified.
Our Promise
Our vision is to enhance key skills and competencies to drive continuous innovation and accelerate drug development. When you invest in a PTI course we want you to feel secure, inspired and ready to take on new challenges.
CPD Certified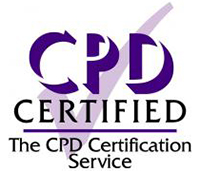 After completing a PTI course, you will be awarded with the CPD Certification certificate. This is a recognised independent CPD accreditation compatible with global CPD principles.
The Certificate of Achievement provides proof that you have taken the course and can be used on your CV or work portfolio.
Webinars
Specifications for Small Molecule Drug Products Webinar
Led by Dr Mark Powell, a Fellow of the Royal Society of Chemistry (RSC) with over 25 years' experience as a senior analytical chemist. In 2013, Mark set up Mark Powell Scientific, a company that offers training and consultancy services in analytical chemistry.
The webinar will cover:
Regulatory guidance (ICH, FDA, EMA)
Tests appropriate to different dosage forms
Dissolution specifications for immediate-release, modified-release and extended-release drug products
Dissolution specifications in the context of the biopharmaceutical classification system
Control of polymorphism, enantiomeric purity, drug-related impurities and microbiological contamination
Specifications for combination drug products
The role of specifications in maximizing drug product stability
---
IVIVC – A Way to Speed up Development Using Dissolution as a Surrogate Tool.
Led by Jean-Michel Cardot, course leader for Practical Solutions for Establishing IVIVC and Bioavailability and Bioequivalence.
In 30 minutes, this webinar explores hot to optimise IVIVC using your dissolution data.
Topics covered:
Basis of IVIVC
Why IVIVC and dissolution are important
Use in development: interest and limitations
Optimisation of formulation based on IVIVC
Conclusions and Q&A session
Benefits of an Online Academy Course
Learn and apply – implement what you learn during the course
Become part of a professional learning community – discuss any problems with students and/or the trainer
Time effective – bitesize chunks so it does not impact on your normal working day
Cost effective – no travel expenses
Grow as a team – with multiple licenses your team can access the course and learn together, no matter where they are in the world
FAQs
Do sessions go out live?
No, all content is recorded and a set number of modules are released per week. You have unlimited access to module content once it has been released for the duration of the course and an additional two months.
Can I join after the course start date?
Yes, because modules are not live and all content is recorded you can catch up. Please contact us at training@informa.com.au to enquire about joining a course after the start date.
Can I still take part if I'm away for part of the course run?
Yes. Online Academies provide a flexible learning format. As modules are not released live and are available for review, you will be able to catch up.
How long is my enrolment on the course?
You are enrolled on the course for the period that modules are being released and the trainer is active on the discussion forum (this varies from course to course – between 3 – 8 weeks) and for an additional 2 months after this to review course content.
Who do I contact if I have any problems while the course is running?
You should contact PTI.MDTI.ATI-online@informa.com
When will I receive my log-on details for the course?
Once you have paid, a member of the team will be in touch with your log-in details. We must receive payment for you to access the course.
How can I access the content?
Content is hosted on our Learning Management System, which you access using your device. A link will be provided to you with your log-in details.
What if I need extra time on the course?
Please contact us at training@informa.com.au if you would like extra time on your course beyond the enrolment period. Extra time is subject to approvals and fees may apply.
Agenda
Week 1, module 1:
Understand the basics of dissolution
Why use an in vitro dissolution study
Examining quality by design (QbD) and dissolution
Week 1, module 2:
Classical in vitro methods for dissolution
Explore dissolution theory
Understanding apparatus 1 2 3 and 4
Discussing specific methods for creams, ointments and transdermal systems
Week 2, module 3:
Appreciate new in vitro methods
Evaluate in vitro method for specific dosage forms
In vitro testing for gastrointestinal simulation
Week 2, module 4:
Development of a dissolution method
Choice of dissolution medium
Use and selection of a surfactant
Week 3, module 5:
Case study examples
Examining immediate and sustained release formulations
Assess specific dosage forms
Week 3, module 6:
Apparent and intrinsic dissolution
Dissolution of powders
Comparing intrinsic and apparent dissolution testing
Case studies exploring various applications
Week 4, module 7:
Analysis of dissolution curve
Examining F1/F2 metrics
Exploring other approaches
Week 4, module 8:
Qualification of dissolution apparatus
Mechanical calibration
Performance verification test
Week 5, module 9:
Validation of a dissolution method
Practical advice for validating a dissolution method
On-site & in-house training
Deliver this course how you want, where you want, when you want – and save up to 40%! 8+ employees seeking training on the same topic?
Talk to us about an on-site/in-house & customised solution.