overview
 Key Learning Outcomes
Key legal aspects governing medical practices & law in Singapore
Primary liability of healthcare providers and practitioners
Examine clinical malpractice and potential criminal liability
Recent clinical negligence cases and best practices to minimise malpractices
How informed consent should be documented, communicated and assessed
Legal, ethical care practices for persons lacking mental capacity
Legal, ethical care practices for vulnerable adults and elder care
How damages for clinical negligence claims are assessed?
Dispute resolution options in clinical negligence claims
Medical code of practice and case laws in the region
 Who Should Attend
This 2-day seminar is of practical importance for medical practitioners diagnosing, advising, treating and caring for patients, clinical researchers, legal professionals as well as those who require timely updates in medical law
General practitioners
Medical specialists and practising doctors (including paediatricians, psychiatrist, neurologist, surgeons, nursing directors, occupational medicine, and many more)
Medical directors
Healthcare administrators
Allied health professionals
In-house counsel, legal consultants
Medical Lawyers
Pharmaceutical organisations' medical advisors
Clinical researchers, trials and GCRP
Professional liability insurers
Law academics
Trainer
Vanessa Lim
Senior Partner
Dentons Rodyk & Davidson LLP
Vanessa is a senior partner in Dentons Rodyk's Litigation and Dispute Resolution practice. Vanessa's primary areas of practice are health care law, insurance and professional liability. She has a keen interest in professional negligence, and acts for professional indemnifiers, insurers and healthcare providers in contentious and non-contentious matters.
Vanessa has represented hospitals and doctors in clinical negligence litigation in the High Court and Court of Appeal – most recently as Counsel for three doctors in their successful defence of a patient's appeal in Noor Azlin binte Abdul Rahman v Changi General Hospital Pte Ltd and others [2019] SGCA 13. She has worked with medical practitioners from a broad range of specialist areas including obstetrics and gynaecology, ophthalmology, paediatrics, cardiology, emergency medicine and respiratory medicine.
Vanessa also represents medical practitioners in professional disciplinary proceedings before the Singapore Medical Council, and advises hospitals on a wide range of matters, including regulatory investigations, data protection, internal protocols and clinical governance issues.
Other recent works she's been involved with include
Advising a client on an investigation by the Personal Data Protection Commission
Advising a healthcare client on an investigation by the Ministry of Health
Co-author, "Legal Update: Delayed detection of lung cancer – a patient's suit against a hospital and its doctors," Dentons Rodyk Reporter, March 2019
Co-author, "Singapore Ministry of Health Publishes Fee Benchmarks for Surgical Procedures in the Private Sector," Dentons Rodyk Reporter, Issue 02 (2019)
Co-author, Chapter XXXI on Assessment of Damages, Atkins Court Forms Singapore Issue 55, 2019
Co-author, "Taking and documenting informed consent: When is it not enough? A case study of Jen Shek Wei v Singapore Medical Council [2017] SGHC 294," Dentons Rodyk Reporter, January 2018
Author, "Dishonesty And The Medical Profession – Finding A Punishment To Fit The 'Crime'", Rodyk Reporter – Litigation Brief, October 2015
Author, "Preserving Your Rights To Legal Professional Privilege", Rodyk Reporter – Litigation Brief, December 2013
Presentations on Impact of Social Media on Healthcare at KK Hospital, Khoo Teck Puat Hospital and Singapore General Hospital
Presentation on Consent: The Patient's Right To Be Adequately Informed, July 8, 2015
Vanessa is a member of the Law Society of Singapore. She graduated from the National University of Singapore in 2001 with an LL.B (Hons) 2nd Upper, and obtained her LL.M in Medical Law (Distinction) from King's College London in 2011. In 2002, Vanessa was called to the Singapore Bar as an Advocate and Solicitor, and in 2005, she qualified as a Solicitor of the Senior Courts of England and Wales (non-practising).
Testimonials
What Delegates Like About Our Courses
"Trainer enabled me to improve general understanding on regulatory affairs, as well as participate in active discussion with other trainees."
– Chng Kien Peng, Executive Director, Xepa-Soul Pattinson (S) Pte Ltd
"Very practical and applicable to my work. Healthy balance between theory and practical implementation"
– Donai Mc Angelo T. Valde, President / Medical Director, Centre Medicale Internationale
"Very interactive programme with a good number of participants"
– Johan P. Sihotang, Director, PT. Epiterma Mas Indonesia
Digital Badge
Upon completion of this training course, participants will earn a digital badge.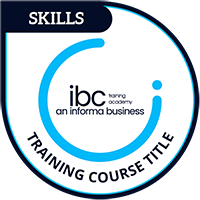 Earners of Medicai Law Certificate have acquired fundamental knowledge of legal aspects governing medical practices in health service industry.They understand important civil & common law acts underpinning medical liability in Singapore and ASEAN region, and acquired practical skills in protecting essential medical codes of conduct through revising case studies on clinical negligence, medical confidentiality and claims.
Skills:
medical law, code of conduct, clinical negligence, malpractices, common law, civil law, confidentiality, patient data, vulnerable adults, data protection, claims assessment, claim defence
Eligibility:
Attend and participate in the 2 full days of training course duration, led by the designated training expert
Available to:
Seminar attendees
Agenda
BRIEF INTRODUCTION ON SOURCES OF MEDICAL LAW
Common law, statute law of particular relevance to clinical negligence cases
Civil Law Act
Limitation Act
Brief overview of the tort of negligence

Duty of care
Breach and standard of care
Causation and damage

Ethical principles applying to doctors
Standard of care for healthcare institutions
CLINICAL NEGLIGENCE
Primary liability of healthcare providers

Case study: Noor Azlin binte Abdul Rahman v Changi General Hospital

Non-delegable duties of care
Vicarious liability for negligent acts or omissions of employees and agents »

Team-based care and supervision of junior doctors

Causation of damage
The Bolam test: standard of care for diagnosis and treatment
The Hii Chii Kok modified Montgomery test: standard of care for advice no longer determined by the Bolam test
Limitation periods, effect of fraud on limitation
Case study: Clinical negligence and potential criminal liability

Spotlight on Court of 3 Judges' decision of SMC v Wong Meng Hang
MEDICAL TREATMENT AND INFORMED CONSENT
What is informed consent?

Expressed vs implied consent
Consenting minors
Obtaining valid consent

What information needs to be shared with patient?
How consent should be documented and communicated?
Possible consequences of failure to inform patients of complications of medical treatments
Case Study: SMC v Lim Lian Arn
Case studies: Exceptions to informed consent
GROUP DISCUSSION: MINIMISING RISK OF MALPRACTICE
MENTAL CAPACITY
Key provisions of the Mental Capacity Act (MCA) relating to care, assessment and treatment of patients without mental capacity
When does a person lack mental capacity?
Best interests
Case Study: Evidence to determine mental capacity
Best practices – care for persons with diminished capacity (temporary/fluctuating)
Care for persons with intellectual disabilities
Acts in connection with care or treatment
Lasting powers of attorney (LPA)
ELDER CARE – LEGAL PROVISIONS
Medical treatment of vulnerable adults under the Vulnerable Adults Act
Mental capacity cases
PATIENTS' DATA AND MEDICAL CONFIDENTIALITY
Duty of confidentiality – not to release patient information without their consent
Case study – SMC v Dr Soo Shuenn Chiang
Storage of medical information
Key points relating to PDPA (Personal Data Protection Act) and whether patients are entitled to medical records or information held by a doctor or healthcare institution
Case studies: Patient information disclosed without consent
HOW DAMAGES FOR CLINICAL NEGLIGENCE CLAIMS ARE ASSESSED
Overview of the assessment of damage process
Identify types of general damage
Identify types of special damage
Personal injury claims by a living patient
Role of expert witness
Case studies:

Discussion on a claim by a living patient
Claim made by the estate/dependents of a deceased patient

Tips on assessing claims
DISPUTE RESOLUTION OPTIONS IN CLINICAL NEGLIGENCE CLAIMS
Protocols in the High Court and State Courts for medical negligence claims
Civil Claims – Court Dispute Resolution framework in the State Courts and the move towards Alternative Dispute Resolution in the High Court
Mediation under the Ministry of Health – Healthcare Mediation Scheme and Singapore Mediation Centre
MEDICAL CODE OF PRACTICE – KEY ISSUES AROUND THE REGION (GUEST SPEAKER)
Physicians and Pharma – Legal and Ethical Code of conduct
Conflict of interest in clinical and research settings
Medical code of practice – case laws around the region
On-site & in-house training
Deliver this course how you want, where you want, when you want – and save up to 40%! 8+ employees seeking training on the same topic?
Talk to us about an on-site/in-house & customised solution.