overview
Key Learning Outcomes
The principles and emerging trends in maritime cybersecurity, including analytics, critical infrastructure, key threats and risk assessment
Adopt risk-based cyber best practices: Planning, fieldwork execution, reporting
Understand the attack methodologies and life cycle in network, application and cryptography attacks
Cyber Threat Landscape – Latest trends and vulnerability identification
Technologies, connectivity and cyber risk assessment – ship board and terminal systems
Protection measures on-board vessels and at ports/terminals
Find out how to analyse and respond in the event of a cyber threat – incident preparation and detection best practices
Developing a pragmatic cyber risk framework
Training guidelines for crew, agents, service providers and on-shore parties
Cyber risk response and business continuity
Discuss options available for cyber security technologies and cyber liability, insurance
Unique Feature and Highlights
Practical, real life examples and sample checklists on critical areas of concern in cyber security
Hands-on exercises including how to exploit vulnerabilities and defend against them on vessels
Demos, videos, quizzes to reinforce participants' understanding of key cybersecurity principles
Case Study – Large shipping company infected with the malware that cost them $300m to remediate
Case Study – Has your vessel been compromised? How to investigate the vessel has not been compromised
Demo: Live hacking of vessel
Demo: VSAT and GPS System hack
Who Should Attend
This programme will benefit both IT and non-IT professionals from shipowners & managers, charterers, classification societies, port & terminal operators, and marine service providers:
Personnel responsible for IT Governance, IT Risk Audit and Information Security
Network Security
 e-Crime / Business Crime
Disaster Recovery
Business Continuity
Innovation
Fleet Directors, Ship Captains / Masters
Risk Professionals
Ship & Port Agents
Digital Badge
Upon completion of this training course, participants will earn a digital badge.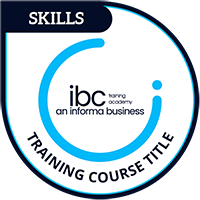 Earners of Maritime Cyber Security Certificates have acquired practical understanding of the principles and emerging trends in cybersecurity within marine industry, including analytics, critical infrastructure, key threats and risk assessment. They are equipped with best practices in vulnerability identification, global guidelines for on-board vessels' protection measure, security management for fleet or at terminals. They are skilled in developing a pragmatic cyber risk framework, contingency planning and business continuity management.
Skills:
attack methodologies, critical infrastructure, risk exposure assessment, cybersecurity, BIMCO Guidelines, crew training, fleet cybersecurity, protection measures, port cybersecurity, contingency planning, business continuity, cybersecurity insurance, cyber insurance, cyber risk response, cyber risk framework, detection, prevention, penetration testing, operational technologies.
Eligibility:
Attend and participate in the 2 full days of training course duration, led by the designated training expert
Available to:
Seminar attendees
Agenda
CYBERSECURITY IN THE MARITIME INDUSTRY
Introduction to cybersecurity and key principles
Systems and connectivity in the marine supply chain
Financial, Legal and operational implications
IMO Safety Management Systems (ISM CODE 2021)
Digital trends in maritime industry
CYBER THREAT LANDSCAPE – LATEST TRENDS AND VULNERABILITY IDENTIFICATION
Key threats, threat actors and motivations
Cyber underground
Supply chain risks
Assess risk exposure (Ship perspectives) and impacts
Assess on-shore risk exposure (ports sector) and impacts
EXERCISE: TECHNOLOGIES, CONNECTIVITY AND CYBER RISK ASSESSMENT – SHIP BOARD AND TERMINAL SYSTEMS ATTACK METHODOLOGIES – OVERVIEW
Attack lifecycle – Learning the steps of launching a cyber-attack that breach vessels
Attack lifecycle – how attacks are launched?

Fundamentals behind attack methodologies Network attacks (Man in the middle, Ping of Death, DDoS), Wireless
Cryptography
Phishing
Social engineering, malicious software, trojans, viruses, ransomware
Rootkit, application vulnerabilities, SQL injection
Cross-site scripting (XSS), Cross-site request forgery (CSRF)

Frameworks of attack tools (Kali Linux, Metasploit, etc)
Threats posed by unauthorised access to vessel systems
Threats to interconnected vessels and autonomous infrastructure
PROTECTION MEASURES ON-BOARD VESSELS
BIMCO Guidelines on cyber security onboard ships
Crew training guidelines, crew requirements and operations in the event of cyber attacks
Electronic communication guidelines across ships, ports and authorities ashore
Cybersecurity quality for agents
Updating real-time information into owner's vessel management system
Cyber risk management process with service providers in supplier agreements
EXERCISE: PROTECTION MEASURES FOR KEY OPERATIONAL TECHNOLOGY
Navigation Systems
Vessel Tracking Systems
Terminal Management Systems
FLEET CYBER SECURITY MEASURES – CASE STUDY
Fleet vulnerability management
Fleet-wide standard cyber security strategy
Potential new vulnerabilities
Risk assessment documentation
Fleet-wide remote scanning capability
PROTECTION MEASURES AT PORT / TERMINAL
Port automation and cybersecurity risks
Operational systems and data networks
Resilience exercises
PENETRATION TESTING (PT) CASE STUDIES
How PT can be used as a tool to improve enterprise security
What to expect from PT and best practices in adoption
PT strategies, categories and when to use
Fingerprinting, user harvesting, access control, privilege elevation
DEVELOPING A PRAGMATIC CYBER RISK FRAMEWORK
How companies manage cyber risks: Risk scenarios, application, mitigation measures

Cyber risk detection Identifying crown jewels and third-party relationships
Establishing threat awareness and ability to detect patterns
Applying cyber intelligence to identify and manage risks
How to proactively assess cyber risk?

Cyber risk prevention Planning and implementing "Secure by Design"

Securing risk-sensitive assets – Controls to mitigate known and emerging threats
How to assess and manage cyber risk and compliance?
Key security considerations: Design, requirements, strategy

Effective Cybersecurity audit approach

Risk-based audit methodology – best practices (planning, fieldwork, reporting, on-going activities)

Effective Cybersecurity audit approach and latest tools
EFFECTIVE CYBERSECURITY AUDIT APPROACH AND CYBER SECURITY RISK MANAGEMENT CASE STUDIES
Latest tools for cyber security risk management
Ship to shore systems
Jamming of navigation systems case study
Remote access control security
Maritime SATCOMS Cyber security
EXERCISE: CONTINGENCY PLANNING DEVELOPMENT
Disabled/manipulated electronic navigational equipment
Disabled/manipulated electronic industial control systems and other critical systems
What to do with unconfirmed data threat?
Handle ransomeware incidents
Operational contingencies
INCIDENT ANALYSIS INVESTIGATING CYBER INCIDENTS
Incident exercises and preparation
Incident detection and analyses
Containment, eradication and recovery
CYBER RISK RESPONSE AND BUSINESS CONTINUITY
Prepare, plan, exercise, simulate, wargame
Building and maintaining a response plan
How to react quickly to cyber-attacks and reduce the impact?
Cleaning up, business continuity and disaster recovery planning
PR Intervention and Legal assistance
CYBERSECURITY INSURANCE
Liability, Charterparties, Claims and P&I
Standard protection packages – an overview
Key insuring clauses (privacy, network security, media, cyber extortion, data asset loss, business interruption loss, recovery costs, incident response expenses, regulatory penalties etc)
On-site & in-house training
Deliver this course how you want, where you want, when you want – and save up to 40%! 8+ employees seeking training on the same topic?
Talk to us about an on-site/in-house & customised solution.