overview
Complying with sanctions regulations in maritime & shipping involves a multifaceted approach to risk assessment. Many types of commodities present different levels of risk; and the complex supply chain – often involving regulators, agencies, JV partners, brokers, financial institutions, insurers and other players – multiplies the challenge in maintaining sanctions-compliant programme.
Updated with recent case studies and practical exercises, this 2-day seminar allows you to stay on top of critical red-flags and high-risk sectors in shipping, latest economic sanctions, particular considerations in documentation management, record-keeping, contracts of affreightment, and best practice in due diligence.
Key Learning Outcomes
Updates on global, regional, multi-lateral and unilateral sanctions
Case studies of sanctions breaches: insurers, banks, bunker supply, shipping, shippers
Sanctions clauses for charter parties, bills of lading and cargo insurance policy
Sanctions statistics and key preventive measures
Vessel/Cargo Sanctions Screening & Due Diligence Process
Mitigating sanctions risks and developing sanctions-compliance programme
Who Should Attend
Shipowners, operators & managers
Charterers, Vessel/cargo brokers
Insurers
Banks & Financial institutions
Inspection agencies for vessels, cargoes and port facilities
Bunker craft owners & operators
Shippers, importers/exporters & cargo owners
Port & terminal operators
Flag Administrators
3PL, 4PL providers
Freight forwarders & agencies
Warehouse operators
Oil & Gas suppliers & traders
Trade compliance service providers
Digital Badge
Upon completion of this training course, participants will earn a digital badge.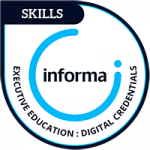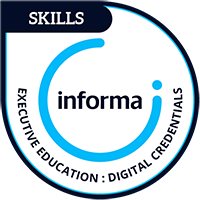 Eligibility:
Attend and participate in the 2 full days of training course duration, led by the designated training expert
Available to:
Seminar attendees
Trainer
 K. Murali Pany
Managing Partner, JTJB LLP
Murali has been in practice for 22 years. Since 2013, he has been the Managing Partner of JTJB. He is accredited by the Singapore Academy of Law as Senior Specialist in Maritime & Shipping Law. He is listed as a recommended lawyer in Legal 500 (2019), a distinguished practitioner in Asialaw Profiles (2020) and one of Singapore's top 100 lawyers in the Asian Business Law Journal (2019)
Murali's practice focuses on Shipping and Commercial matters. He has acted for and advised a wide range of clients, including shipowners, international banks and MNCs, on a broad spectrum of cases.
Murali has also presented at conferences both locally and internationally on an array of commercial and maritime topics. These include engagements on international sanctions and regulations, regulatory challenges, the legal issues and risks involved in ship-to-ship transfer operations and the global sulphur cap.
Nicola Loh
Partner, JTJB LLP
As the head of JTJB's Regulatory and Compliance practice, Nicola's work involves advising clients on both the contentious and non-contentious aspects of regulatory matters. She is an Associate member of the International Compliance Association, a certified individual under the Institute of Banking and Finance Singapore, a member of the Law Society's Anti-Money Laundering Committee and contributes to intergovernmental bodies such as the Financial Action Task Force.
Nicola has substantial experience in the areas of Shipping & Admiralty and Commercial Dispute Resolution. She has been involved in shipping and commercial litigation and arbitration matters both locally and internationally. She has represented clients in a broad range of shipping disputes including a recent matter where she advised a major lubricant company on a matter involving the arrest of Iranian vessels. She has acted for P&I clubs, listed commodities companies, shipbrokers, shipowners, international banks, and various international entities.
Nicola's diverse background in multi-jurisdictional dispute resolution has equipped her with the ability to provide clients with a holistic perspective on regulatory and compliance issues.
Agenda
Part 1: Current overview of Trade Controls and Sanctions for the Maritime industry
What are sanctions
Difference with trade controls and customs

The different types of sanctions
Multi-lateral and uni-lateral

Economic sanctions

Main regulators

Global and secondary sanctions
UN, EU, ASEAN, US, etc

JCPOA

Updates

Part 2: Red Flags, Risk Indicators and Breach
Red-flags, risk indicators and evasion of sanctions
Automated identification systems (AIS)

Sale, supply, transfer

Transshipment Diversion (e.g. concern with repair & maintenance)

Oil, gas STS transfers

Falsifying documents

Substantial transformation

 Mixing of cargo/commingling

Breach – Consequences and case studies in Shipping
Insurers

Banks

Bunker supply

Shippers

Part 3: Implications and Invasion Avoidance for the shipping industry

Particular considerations
Due diligence

 Transacting with Chinese Shipowners

Arresting an Iranian vessel in Singapore

Documents management (BOLs, COO, invoices, proof of insurance, ports of call, etc)
Compliance and Risk Management Clauses in Bills of Lading/Charterparties
Voyage charter party sanctions clause

BIMCO sanctions clauses for time charter parties

BIMCO Designated Entities Clause for Time Charters

Group Exercise: Getting your Bill of Lading T&C right to manage sanctions and trade controls

Sanctions from P&I clubs' perspective:
Sanctions clauses in a marine cargo insurance policy

Sanctions limitation and exclusion clause

AIS manipulation clauses

Statistics and key preventive measures

Part 4: Sanctions Screening & Due Diligence –Best Practices

The importance of screening and the due diligence process
Restricted party screening

Vessel/Cargo Sanctions Screening & Due Diligence Process

Vessel sanctions screening

Flag, name, IMO number, parties associated

Vessel movement history

Ownership of vessels

Petroleum supply

Payment screening

Managing sanction risks – developing a sanctions compliance programme

Risk-based vs rule-based process

Regular/routine vs Significant events

 Resources, Expertise and Experience

Training, record keeping, reporting and reviewing

Third party management

Group Exercise: Developing a Trade Controls and Sanctions Compliance Check list
On-site & in-house training
Deliver this course how you want, where you want, when you want – and save up to 40%! 8+ employees seeking training on the same topic?
Talk to us about an on-site/in-house & customised solution.