overview
As the energy industry transitions into a new mix and contends with new demand generators, opportunities need to be harnessed. This transformation is extending into strategic technology investments, safe and efficient operations, and their impact on profitability.
LNG is no different.
Co-locating together with Informa's OSEA2020, Asia's largest and most established oil and gas industry event that attracts 15,000 trade attendees from 65 countries.
Part of Global LNG Series, LNGgc Asia Congress will offer a blend of commercial, strategic and technical insights to enable competitive advantage. 25+ speakers will share hot-off-the-press insights and showcase collaboration opportunities that will open up new avenues for your business.
New in 2020!
LNG Buyers Forum

: Key countries and emerging markets procurement forecast 

Demand Generators: Spotligh

t

on

 

top market segments – LNG to Power, Marine Fuel, Smart City Electrification, and others  

 

Strategic Automation

: Case studies on new tech investment in LNG production, operations, and transfer

Innovation, and Operational Efficiency

:

Trends and project updates from leading suppliers, terminals and buyers 

 

 

 

Application of IoT and Digitalisation

:

I

mpact

 

on

 

LNG operational excellence 

 

LNG Analytics

:

Making 

commercial

 sense of LNG operations data to translating revenue- generating options    

 

Marine Operations:

Technical and operational case studies on LNG bunkering, Ship-to-Shore, in-land, and offshore fuelling and terminal upgrade 

 

Financial Analysts' Roundtable: Financing mid-scale and siz

able LNG projects, understanding risks and rewards  
Woman in Energy Lunch
The energy sector is seeing rapid changes, be it technology, commercials, and infrastructure landscape. However, how is the sector response on gender equality, diversity and inclusivity?
This lunch panel session is to promote the role of female workforce across energy verticals, we'd therefore like to take this opportunity to transform LNGgc into not just a leading operational, technological LNG forum, but also a place where women in the energy industry may connect and collaborate on career advancement topics.
Panelists:
Jeanne Duclos, Senior Originator, Cheniere Marketing Pte Ltd, Singapore
Jessica Ham, Legal Counsel, LNG Specialist, Ashurst LLP, Singapore
Fauziah Marzuki, Lead LNG Analyst, Bloomberg New Energy Finance, Singapore
Zainab Kayat, Custodian Engineer Process Engineering Group Technology, Solutions/R&T Division, Petronas, Malaysia
Satomi Takeshita, Deputy Director LNG Information Team, JOGMEC, Japan
Lucy Cullen, Senior Research Analyst – Asia Pacific Gas & LNG, Wood Mackenzie, Singapore
Registration is not limited to conference participants and we encourage all who are in the energy industry to attend.
Price: SGD $45 per pax
Register now, and email Miki.Kong@informa.com  
LNG Market Recruitment and Remuneration Updates & Networking Luncheon
LNG and natural gas HR market breakdown by segment
Talents and new job requirement trends
Salary, remuneration and perks in Asia
Compensation and benefit schemes for better staff retention
What's the state of diversity recruitment in natural gas industry?
Registration is not limited to conference participants and we encourage all who are in the natural gas industry to attend. Register now, and email Miki.Kong@informa.com
Sponsorship
Partnership and Profile Building Opportunities are Now Available!
Put your business in the spotlight and get new leads from your target market. We offer a diverse menu of sponsorship options designed to suit all your needs.
Speak to our sales representatives to find out more:
Jonathan Kiang
+65 6508 2471
jonathan.kiang@informa.com
speakers
Gavin Thompson
Vice Chairman Energy, Asia Pacific, Wood Mackenzie, Singapore
Chang Seon Lee
General Manager, LNG Bunkering Team, Korea Gas Corporation (KOGAS)
Christophe Malet
Senior Vice President, Hanas
Kym Winter-DeWhirst
Managing Director, Venice Energy, Australia
Doanh Chau
President Vietnam Gas Group
Alpen Gandhi
General Manager, H-Energy, India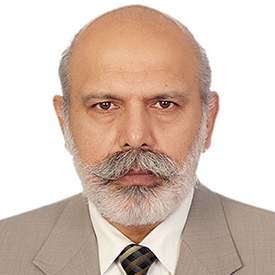 Syed Zafar Iqbal
Project Director, Bahria Foundation LNG Terminal Project, Pakistan
Mohammad Hossain
Director General of Power Cell, Ministry of Power and Energy & Mineral Resources, People's Republic of Bangladesh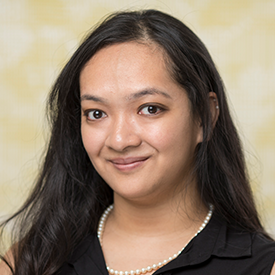 Fauziah Marzuki
Lead LNG Analyst, BloombergNEF, Singapore
Jeanne Duclos
Senior Originator, Cheniere Marketing Pte Ltd, Singapore
Jessica Ham
Legal Counsel, LNG Specialist, Ashurst LLP, Singapore
Zainab Kayat
Custodian Engineer Process Engineering Group Technology Solutions/R&T Division, Petronas
Satomi Takeshita
Deputy Director LNG Information Team, JOGMEC, Japan
Lucy Cullen
Principal Analyst, Asia Pacific Gas & LNG, Wood Mackenzie, Singapore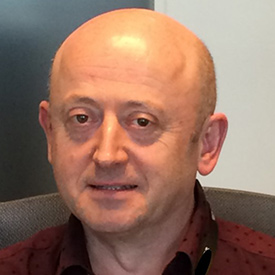 Jo Giessen
Governance Leader, Neptune Energy, UK
Daniel Mallo
Head of Energy, Infrastructure and Metals & Mining – Asia Pacific, Societe Generale, Hong Kong
Roland Fisher
Chief Executive Officer, Gasfin Development SA
Saulat Rashid Lone
Deputy Chief Engineer (LNG/LPG), Sui Northern Gas Pipelines Limited, Pakistan
Dorian Delteil
Head of Oil and Gas, DBS Bank
Shinsuke Umada
General Manager, FSRU & LNG Solutions Mitsui O.S.K. Lines, Singapore
Ron Heffron
PE, D.PE, F.ASCE, Senior VP, Marine, COWI, USA
Andrew Dodd
Managing Director, EarthStream, Singapore
Fazil Erwin Alfitri
President Director PT. Maxpower Indonesia
Vernon Sapalatua
Head of Strategy Management, PT. Pembangkitan Jawa Bali, Indonesia
Senior Representative of Endress+Hauser (S.E.A.) Pte. Ltd, Singapore
Yoshimasa Nakajima
Marketing Director, Ports and Harbours Bureau, Ministry of Land, Infrastructure, Transport and Tourism (MLIT), Japan
Ronald van Selm
Chief Operating Officer, Titan LNG, Netherlands
Simon Frank
Managing Director- Crew Operation, East, V. Group, Singapore
Capt. Nilendra Kumar
Chief Manager (Port Operations), Petronet LNG Limited
when & where
24 - 25 Nov 2020
Marina Bay Sands, Singapore
10 Bayfront Avenue, Singapore 018956
Tel: +65 6688 3031