overview
China's international schools market is surging with the impact of new policies that have opened up the sector to the local student population. Annual tuition fees at English-medium international and bilingual schools reached US$ 6.9 billion in 2019, and the number of schools grew from 629 to 857 over a 5-year period, ISC Research.
Student enrolments have grown not only in Beijing and Shanghai but also in other Tier 1 cities. Shenzhen, Guangzhou, Chengdu and several cities throughout China are exploding with new schools. IBC Asia's 5th International and Bilingual Schools China 2019 moves from Shanghai to Guangzhou, to profile a new region, and at the same time address opportunities in China as a whole.
Featuring Representatives from Top Schools:
What Attendees Have Said in 2018!
"Very good event with great speakers on a range of topical issues. I'll definitely recommend the event."
– Emmanuel N Barihalomen, Associate Principal of Teaching & Learning, Head of IB DP, ULink College of Shanghai, China
"Very much enjoyed the content, networking and organisation of the event"
– Anthony Millward, Foreign Principal, Zibo Topworth International Education Exchange Limited Company
"Yes, would recommend attending, would attend myself"
– Douglas K. Prescott, Head of schools/Superintendent, Canadian International School of Beijing
Key Discussions Include:
Government plans, policies and regulation for private education
Interpreting the details in the new regulations
Market demographics, and other drivers impacting growth in student population
New investment developments in key regions – Shenzhen, Guangzhou, Chengdu, Fuzhou, Hangzhou, Hong Kong, Shanghai, Beijing, and more
Branding and marketing strategies in China
Strategic pricing for improving student enrolment
Tapping successfully into the bilingual market
Investment ROI in new age education facilities – what's working and what's not
Case Studies on market entry strategies for the local market
Teachers recruitment in spotlight – Costs, retention and staffing
School leadership panel on growth, governance and sustainable development
CNY Pricing
2 Day Conference
Super Early Bird: CNY 7,485
Early Bird Rate: CNY 8,170
Normal Rate: CNY 9,540
Networking Dinner: CNY 350
Sponsorship
Partnership and Profile Building Opportunities are Now Available!
Contact us today to find out how you can position your company as a market leader at this event, and to explore the range of branding and marketing opportunities available.
Contact:
Casey Ho
+65 6508 2470
Casey.ho@ibcasia.com.sg
Networking Dinner
When: 20 November 2019 6:30pm
Where: Hilton Guangzhou Science City Lobby, Level 1, SENSE Restaurant
Cost: CNY 350/ USD 50 net (inclusive of buffet dinner and free flow wine/beer/ soft drinks)
Registration is not limited to conference participants and we encourage all who are in the International Schools Industry to attend.
Register now by clicking here!
speakers
Benjamin James Simpson
Co-Founder, Director, SteamHead, High Tech Integrator, International School of Nanshan Shenzhen, China
Addie Loy
Director of Program Development, International School of Nanshan, China

Richard Gaskell
Schools Director, ISC Research, Thailand
Rodney Harris
Founding Headmaster, Chengdu Westminster School, China
Greg Smith
Head of School, Shenzhen Shekou International School, China
Nick Stoneman
President, Shattuck St Mary's, United States
Elizabeth Walker Sobhani
Managing Director, The Family Learning House – Beijing, China
Dr. Catherine Chu
Executive Director, Mission Hills Group, Co-Founder, Bromsgrove School Mission Hills, China
Dr. Ahmed Hussain
Senior Director of Academics, Wellington College, China
Dragana Popovic
Head of Senior School, Mathematics Teacher, Wellington College, China
Emmanuel N Barthalomew
Associate Principal of Teaching and Learning & Head of IB DP, Ulink College of Shanghai, China
Richard Mast
Headmaster and Curriculum Director, Chenshan School, China
Bernard Fawcett
International Consultant, GL Education, United Kingdom
Richard Kuder
Head of Middle and Lower School, Whittle School & Studios, Shenzhen Campus, China
Joseph Strzempka
Senior Advisor for Whittle Learning Communities, Whittle School & Studios
Jimmy Pun
Chief Executive Officer, Kaiyuan Education, China
Dr. Heng Tang Tang
Assistant Professor, Curriculum, Teaching and Learning, National Institute of Education, Singapore
Piers Matthews
Director of Admissions and Marketing, Wellington College Hangzhou, China
Kaustubh Bodhankar
Deputy CEO, Global Schools Foundation, Singapore
Dawid Bochen
Head of School, Beijing BISS International School, China
Andrew Pender
Practice Director, PMDL, Australia
John Mortensen
Executive Director of Education Services, JLL, Greater China
Ash Pugh
CEO and Co-Founder, Skoolspot, Canada
Helen Zhang
Co-Founder and CEO, Career China, China
Lloyd Ffrench
Business Development Director, China, Teach Away, China
Andrew Torris
Head of School, Avenues: The World School, China
Dr. Richard Brodniansky
Teacher Trainer, China

Brian Taylor
Assistant Principal, Campus Curriculum Technology Integration, Bangkok Patana School, Thailand
contact
Still have a question?
sponsors
exhibitors
Partners
Supporting Association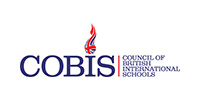 Supporting Association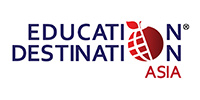 Knowledge Partner
Media Partner
Media Partner
Media Partner