overview
China's international schools market is surging with the impact of new policies that have opened up the sector to the local student population. Annual tuition fees at English-medium international and bilingual schools reached US$ 6.9 billion in 2019, and the number of schools grew from 629 to 857 over a 5-year period, ISC Research.
Student enrolments have grown not only in Beijing and Shanghai but also in other Tier 1 cities. Shenzhen, Guangzhou, Chengdu and several cities throughout China are exploding with new schools. The 6th International and Bilingual Schools China 2020 moves from Shanghai to Guangzhou, to profile a new region, and at the same time address opportunities in China as a whole.
What Attendees Have Said in 2019!
"Very good event with great speakers on a range of topical issues. I'll definitely recommend the event."
– Emmanuel N Barihalomen, Associate Principal of Teaching & Learning, Head of IB DP, ULink College of Shanghai, China
"Very much enjoyed the content, networking and organisation of the event"
– Anthony Millward, Foreign Principal, Zibo Topworth International Education Exchange Limited Company
"Yes, would recommend attending, would attend myself"
– Douglas K. Prescott, Head of schools/Superintendent, Canadian International School of Beijing
Key Discussions Include:
Government plans, policies and regulation for private education
Interpreting the details in the new regulations
Market demographics, and other drivers impacting growth in student population
New investment developments in key regions – Shenzhen, Guangzhou, Chengdu, Fuzhou, Hangzhou, Hong Kong, Shanghai, Beijing, and more
Branding and marketing strategies in China
Strategic pricing for improving student enrolment
Tapping successfully into the bilingual market
Investment ROI in new age education facilities – what's working and what's not
Case Studies on market entry strategies for the local market
Teachers recruitment in spotlight – Costs, retention and staffing
School leadership panel on growth, governance and sustainable development
Sponsorship
Partnership and Profile Building Opportunities are Now Available!
Put your business in the spotlight and get new leads from your target market. We offer a diverse menu of sponsorship options designed to suit all your needs.
Speak to our sales representatives to find out more:
Michael Luo
+65 6508 2874
Michael.luo@informa.com
sponsors
exhibitors
Partners
Supporting Association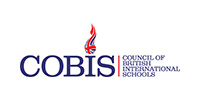 Supporting Association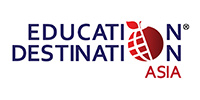 Knowledge Partner
Media Partner
Media Partner
Media Partner