overview
Key Learning Outcomes
Gain global updates on healthcare trends, therapeutic areas, generic drug demand and development pipelines, patents and trademarks
Health policies & reimbursement methodologies: US, Europe, Asia and ASEAN
Dissect ASEAN generic drug registration requirements
Examine course rulings and case law updates on generic market
Understand ASEAN regulatory affairs for generic products
Best practices for successful generic product's market access in ASEAN
Develop a product strategy, business plan and lifecycle management
Who Should Attend
This course offers global and regional strategic thought leadership for those involved in product portfolio development, clinical and non-clinical strategies, market access, commercial, regulatory affairs, biomanufacturing, compliance:
Marketing Management, Product Commercial Management, Sales
Reimbursement, Market Access, Health Technology Assessment
Clinical Strategy, Research Scientists & Clinical Project Management
Product Portfolio
Licensing & Intellectual Property
Regulatory Affairs, Compliance, QA
Brand Management
Business Analysts
Insurance companies
Health providers and pharmacies
Trainer

Dr. Salma Michor (PhD, MSc, MBA, CMgr, RAC-Treasurer), CEO, Michor Consulting
Salma has advised numerous global clients across Pharmaceutical, Medical and Food industries, including J&J, Novartis, Pfizer and Shire and many more.
She had previously worked for Torrex-Chiesi (Chiesi Farmaceutici S.p.A); Wyeth Whitehall Export, and Croma Pharma GmbH and had been the Director of Global Supporting Operations – Medical Devices and Pharmaceuticals (Ophthalmology & Orthopedics) where she was in-charge of technical and leadership of four departments – including Regulatory Affairs and Compliance; Medical and Vigilance; Change Control and Life Cycle Management; as well as Packaging and Pharmaceutical editing. Her duties included overall leadership & personnel management, budgeting and strategic planning, liaison with external contractors, doctors and customers in 60 countries worldwide. Here she also gained first-hand experience with submission of clinical trials phases: I-III as well as turnaround management of post-Mergers and Acquisitions integration operations.
Her experiences include:
Post-acquisition phase-out and closedown after M&As
Managing DCP registrations
Consolidation of Multi-language labelling texts for pharmaceutical products and medical devices
Forming clinical and registration strategies for medicinalproducts (combination, generics)
Labelling compliance for drugs & food supplement
Authoring CMC sections for drug products or drug/devicecombination products
Preparing pharmaceutical and medical device companiesfor internal and FDA audits
Managing large company-wide compliance projects (CAPA, GMP, ISO, etc)
Preparing companies in 3rd countries for EMA, MHRA and AGES inspections and managing the whole biotech registration and clinical testing in the EU
Digital Badge
Upon completion of this training course, participants will earn a digital badge.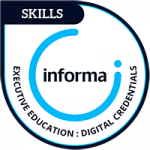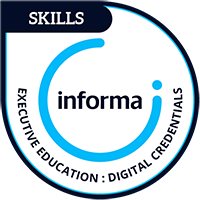 Eligibility:
Attend and participate in the 2 full days of training course duration, led by the designated training expert
Available to:
Seminar attendees
Live Online Learning
Benefits of Live Online Learning
Aimed at offering you immediate, high-quality practical information whilst minimising time and expenditure associated with travelling, our digital training platform enables you to interact in real time with course directors and remotely network with your fellow participants.
Progress through the course with fellow participants as you would in a classroom
Conduct Q&A with course directors in real time
Effectively achieve learning objectives with minimal disruption to your busy schedules
Maximise cost saving with reduced travel and discounts for online participation
Earn your Digital Certification and broadcast your achievements to your peers
Deploy new age interactive tools to learn more from fellow participants
Agenda
HEALTHCARE TRENDS AND THE GENERICS MARKET
Key therapeutic areas and generic drug demand
Expiring patents and development pipelines
Import and Trade Market
Drug development opportunities
Trends in generic drugs' approval across key therapeutic areas
UNDERSTANDING THE GENERICS VS BRANDED SUPPLY CHAIN MODEL
Product and money flow
Health plan rebates
Reimbursement methodologies
COMPARATIVE OVERVIEW ON REGULATORY REQUIREMENTS OF GENERIC PRODUCTS
Developments in the US (FDA)
Developments in Europe (EMA)
Developments in ASEAN Japan, China
CASE STUDY: DISCUSS RECENT COURT RULINGS AND CASE LAW UPDATES FOR GENERIC DRUG MARKET
Competition and antitrust law
Intellectual Property and trademark
COMPETITION OF GENERIC DRUG REGISTRATION REQUIREMENTS IN ASEAN COUNTRIES
ACTD
Technical documentation
Quality documents
Non-clinical
Clinical
Comparison with EU/US
FOCUS ON ASEAN REGION REGULATORY REQUIREMENTS
The Pharmaceutical Inspection Co-operation Scheme
Certificate of Pharmaceutical Product (CPPs)
ACTD/CTD Acceptability
Pharmacopoeias acceptability
Minor variation & major variation products
Harmonisation of technical guidelines
Halal compliance for Muslim patient population
Stability
OVERVIEW OF PATENTS AND TRADEMARKS FOR GLOBAL GENERICS: EU/US AND ASEAN
Adoption of EU Bolar legislation
Exceptions to normal patent law
Applications to generics
Applications to biosimilars
KEY REQUIREMENTS FOR GLOBAL GENERIC AUTHORISATION
Overview of CTD requirements for global generics
BE / BA requirements
Electronic submission and the CDT
CASE STUDY – MARKET ACCESS FOR BRANDED GENERIC PRODUCTS
Reimbursement landscape
Prescriptions
Dispensing
Purchasing traditions
Advertising & Promotional authorisation
Marketing authorisation
Safety labelling requirements for generic drugs
POTENTIAL REGULATORY CHALLENGES FACING BIOSIMILARS / FOLLOW-ON BIOLOGICS MARKET
Examining the proposed EU regulatory guidance for the emerging biogenerics market, clarifying bioequivalence and biosimilar data requirements.
Comparison with the US approach
Comparison with China
ASEAN
Case Studies – Regulatory Requirements, Market Access & Pricing LMIC Countries
Exercise: Developing a Business Plan for New Generic Product Launch
POSTMARKETING SURVEILLANCE OF GENERIC DRUGS
Post-marketing pharmacovigilance
Adverse event reporting
Product recall case studies
DISCUSSION – LIFECYCLE MANAGEMENT FOR BRANDED PRODUCTS
On-site & in-house training
Deliver this course how you want, where you want, when you want – and save up to 40%! 8+ employees seeking training on the same topic?
Talk to us about an on-site/in-house & customised solution.