overview
FHA-HoReCa 2020 Conference is the region's leading conference and exhibition for industry leaders in food & hospitality where we will be delving into how they plan to strategise their hospitality 4.0, equipment procurement, central kitchen design, operation efficiency and investment outlook across various functions of their value chain.
Part of Food & Hotel Asia (FHA) Exhibition, Asia's most comprehensive international trade show that covers 5 key segments – Bakery, Pastry & Gelato; Foodservice & Hospitality Equipment; Hospitality Style; Hospitality Technology; and Specialty Coffee & Tea in a single platform, this Conference will center stage new features with fresh content!
Conference Highlights
Co-located with FHA-HoReCa tradeshow
48000 attendees, 2000 exhibitors, 16 international pavilions and 40 thought speakers
Pick-and-choose your sessions and network across all 4 tracks
Regional updates on strategies, projects and partnership opportunities
Online Business Partnering tool to facilitate business networks
2020 Themes Include
HOTEL INVESTMENT AND FRONTLINE TECH
• Hotel investments
• Hospitality REITs
• HotelTech showcases
• Hospitality 4.0
• Expansion & retrofit projects show cases
• Kitchen procurement outlook
• Equipment and machinery investment
RESTAURANT, CAFÉ MARKETS AND F&B TECH
• Franchise market
• Restaurant expansion and investments
• Procurement outlook on equipment and tech
• Digital revolution touchpoints
• Smart comm
• Tech and innovation showcase
• Tech and human resources
CENTRAL KITCHEN DESIGN
• CK design showcases
• Modern equipment and tech
• Design thinking and planning
• Future layout and innovative kitchen
FOOD SAFETY
• Handling and storage (cold chain)
• Kitchen safety
• Avoiding contamination
• Process – Plant
• Cold chain, packaging
Endorsed By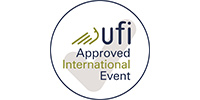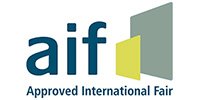 Supported By
Held In
Sponsorship
Partnership and Profile Building Opportunities are Now Available!
Contact us today to find out how you can position your company as a market leader at this event, and to explore the range of branding and marketing opportunities available.
For Sponsorship and Branding Enquiries:
Jonathan Kiang
+65 6508 2471
Jonathan.Kiang@informa.com
speakers
Tommy Lai
CEO, General Hotel Management, Singapore
Douglas Deboer
CEO, Crystal Jade Culinary Concepts Holdings, Singapore 
Loh Lik Peng
CEO, Unlisted Collection, Singapore
Christopher Mark
Co-Founder and Culinary Director, Black Sheep Restaurants, Hong Kong 
Vincent Billard
General Manager, St Regis, Singapore
Andrew Langdon
Senior Vice President, Development, Asia, AccorHotels, Singapore 
Nigel Moore
Vice President, Food and Beverages, Luxury, Southeast Asia, AccorHotels, Singapore
Emmanuel Benardos
General Manager, Food & Beverage, Fairmount Singapore & Swissotel The Stamford, Singapore
John Velasco
Vice President, Retail and Sales Operations, Jollibee Foods Corporate, Philippines 
Robert Stirrup
Director of Culinary, Fairmount Singapore & Swissotel The Stamford, Singapore
Anurag Bali
Assistant Vice President, Food & Beverage, South East Asia & Australasia, Shangri-la Group, Hong Kong
Karan Kaul
Assistant Vice President, Development, Langham Hospitality Group, Hong Kong
Gerhard Lanyi
Director, Franchise Development and Brand Marketing, Brotzeit Pte Ltd, Singapore
Toine Hoeksel
Culinary Director, Asia Pacific, Marriott International, Hong Kong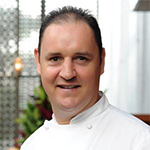 Lucas Glanville
Director of Culinary Operations, Singapore & SEA, Hyatt Hotels Corporation, Singapore
Alvin Lim
Director of Food Safety, Mandarin Oriental Group, Malaysia
when & where
03 - 04 Mar 2020
Singapore Expo
1 Expo Dr, Singapore 486150