overview
A Practical Guide To Managing Legal And Commercial Impacts
About The Course
Timely and practical, this seminar explores all legal, commercial and contractual implications of COVID-19 on shipping industries, offering immediately useful considerations to your risk mitigation strategies and business continuity planning. Severe disruption has already been felt across  crewing, import/export procedures, production activity; movement of cargo & ships; construction & retrofit orders.
Together with legal & marine insurance experts, attendees will assess the interpretation of key clauses & obligations within their contracts, including charterparty, bill of lading, vessel construction. The discussions will include legal liability pertaining to force majeure, contract frustration and vessel performance. Key retrospective analyses of relatable events will further inform participants of what to expect from disputes and claims.
Key Learning Outcomes
Implications of Covid-19 on trade flow, logistics & shipping markets
Crew implications & strategies around quarantines, off-signing, swap-overs, and preventive measures
Review your clauses: Charterparties, Bills of Lading, Vessel Construction contracts
Carriers' & charterers' perspectives: safe port, port majeure, delays & off-hire, demurrage
Insurance – what is covered and what is not?
Potentially applicable exclusions
What can you learn from recent events?
Who Should Attend
Shipping executives in Legal, Claims, Contract, Chartering & Post-Fixture, Fleet & Vessel Operations functions from
Shipowners, operators & managers
Charterers, Energy & Commodities Traders
Legal Advisory & Insurance Services
Terminals & Ports Operators
Shipyards, shipbuilders
Crewing agencies
Ship & Port Agencies
Freight forwarders
Ship financiers, leasers
Guest Speakers
John Simpson
Partner
Stephenson Harwood
Recognised expert in charterparty law and international trade for dispute resolution
Director of Singapore Chamber of Maritime Arbitration

V Bala
Partner
Rajah & Tann Asia
Recognised for technical, engineering disputes and drafting of ship sale & purchase agreements, finance, charterparties, COAs, cross-border transactions and many more
Trained marine engineer with sailing experience
Bernard Yee
Managing Director
Resource Law LLC
Experienced Singapore mediator, arbitrator, litigator on disputes involving marine insurance, transportation, energy and international trade
Advises P&I Clubs, H&M underwriters, insurance brokers, shipowners, managers, chandlers and bunker suppliers and more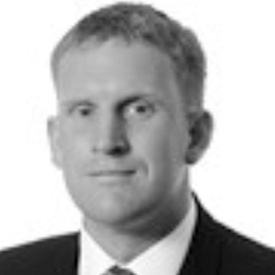 Ben Chandler
Senior Claims Executive
Standard Club
Trained and practiced at law firms, specializing in Shipping litigation
Assisting on a full range of P&I, FD&D and sanctions-related queries
Celia Kang
Marine Personnel Manager (Fleet Management)
Ardmore Shipping
14 years in maritime industry, previous experience at Thome Ship Management, AP Moller
Specialised in Crewing Operation, Terminal Planning, Commercial & Operational Planning for vessel fleet
Digital Badge
Upon completion of this training course, participants will earn a digital badge.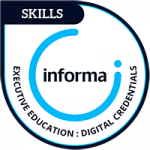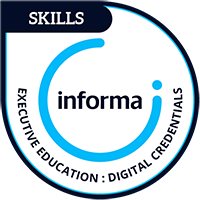 Eligibility:
Attend and participate in the 2 full days of training course duration, led by the designated training expert
Available to:
Seminar attendees
Live Online Learning
Benefits of Live Online Learning
Aimed at offering you immediate, high-quality practical information whilst minimising time and expenditure associated with travelling, our digital training platform enables you to interact in real time with course directors and remotely network with your fellow participants.
Progress through the course with fellow participants as you would in a classroom
Conduct Q&A with course directors in real time
Effectively achieve learning objectives with minimal disruption to your busy schedules
Maximise cost saving with reduced travel and discounts for online participation
Earn your Digital Certification and broadcast your achievements to your peers
Deploy new age interactive tools to learn more from fellow participants
Agenda
Global supply chain and trade flow impacts of COVID-19
Labour market restrictions on industries
Logistics and shipping market restrictions
Quantifying impact on trade and shipping
Documentation and Cargo transfers – accessing BOLs and LOCs, and options
Insurance – what's covered, what's not?
P&I perspectives – Current trends
Existing P&I arrangement
Quarantine claims
Demurrage
Loss of hire
Crewing implications and strategies
Imposing quarantines and restrictions on crew
Off signing by Ports
Crew swap-overs
Safety and Rights of employees
Arbitrary detention or discrimination and claims
BIMCO's "infectious or Contagious Diseases Clauses"
Crew health and Quarantining
Disinfection/fumigation
Preventive measures
Life salvage & medical treatment
Crew health (diversion to land)
Repatriation and substitute expenses
Fines or penalties
Case studies on recent experiences
Group Discussion/Exercise: Reviewing experiences and responses to crew management challenges in the current environment
Charterparty Liabilities And Mitigation Strategies
Charterer rights
Delays and off hire

Responsibilities of owners and charterers for delays caused by Covid-19
Consequences of crew illnesses

Demurrage

Free pratique / quarantine issues

Safe port warranties

Does presence of Covid-19 render a port unsafe?
Requirements for charterers to provide alternative voyage orders

Implied indemnity for following charterers' voyage orders
Force Majeure
Provisions of common force majeure clauses
Is Covid-19 force majeure?
When a contract is frustrated
Other potentially applicable exclusions

Application of common charterparty exceptions clauses
Application of Hague (Visby) Rules exceptions

Frustration
Cargo Liability – Bills of lading considerations
Deviation (eg. Discharge at alternative ports)
Indemnity
Cargo loss/damages due to delays (?)
Alternative Resolutions / Alternative Means Of Contractual Performance In Focus
Transshipment
Lightering
Reasonable efforts/endeavours
Learning from the Ebola impact – Main challenges and disputes
Commonalities in the current scenario
 Panel Discussion: Shipping Management Strategies for Covid-19 Impact Mitigation
Quarantining
Revenue considerations
Crewing strategies
Vessel performance
Liability insurance
Others
Risk Management (Legal Advisory Checklist)
Inserting express infection disease/epidemic wording into contracts
Checking the terms of existing contracts for protection, including force majeure clauses
Insurance arrangements – especially where cargo is delivered to an interim port or to some other port
Vessel Construction / Retrofit Contracts
Shipyard force majeure / "permissible delay" declarations – experience to date
Loss or damages resulting from quarantine restrictions
Impact of force majeure events on the critical path to construction completion
Key clauses

"quarantines", "epidemic", "requirements of government authorities"
"Inability to obtain delivery or delays in delivery of materials, machinery or equipment"
"Other causes or accidents beyond the control of the builder, its subcontractors or suppliers of the nature whether or not indicated by the foregoing words"
On-site & in-house training
Deliver this course how you want, where you want, when you want – and save up to 40%! 8+ employees seeking training on the same topic?
Talk to us about an on-site/in-house & customised solution.