overview
This seminar guides participants through the intricate strategies in container shipping business. Comprehensive and practical, the masterclass covers issues ranging from global trade forecast, container shipping market updates to pricing techniques undertaken by ports, carriers and impacts on freight negotiation
Future developments with enormous impacts on container shipping & revenue management will also be examined. These include INCOTERMS 2020; capacity and opportunities brought about by new inland/ocean trade lanes; trade war; blockchain technology, terminal competition, shipping lines' competitive value-add services and the continual merger & consolidation trends.
Key Learning Outcomes
Market updates relevant to carriers, BCOs, ports and intermodal operators
Developments in existing trade lanes and impacts of new ocean/inland shipping routes
Carriers' costing, revenue management strategies and port selection
Port pricing, marketing strategies and impacts on users
Container costing for inland logistics
Regulatory changes (INCOTERMS, IMO 2020, ports & inland regulation) and impacts to container logistics
High-level freight pricing & negotiation considerations
Managing peak & trough, bottlenecks, constraints & variation in container business
Who Should Attend
This course is widely attended by (but not limited to) Commercial, Strategy, Finance, Planning, Logistics & Supply Chain Management, Cargo Handling, Marketing, Operations functions from:
Port & Terminal Operators
Shippers and Beneficial Cargo Owners
Shipping Lines and Carriers
3PLs and 4PLs
Container Leasing Companies
Port & Ship Agents
Cargo Brokers
Freight Forwarders
Intermodal operators
Container warehouses
Digital Badge
Upon completion of this training course, participants will earn a digital badge.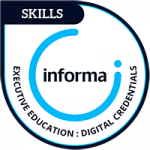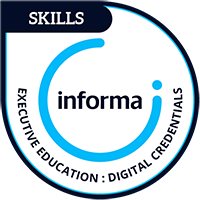 Eligibility:
Attend and participate in the 2 full days of training course duration, led by the designated training expert
Available to:
Seminar attendees
Trainer
Paul Black
Principal Consultant
Paul Black Advisory
Paul has been in ocean transportation for nearly 40 years and has led & consulted ports, shipping lines, 3PL, ship & port agencies and freight forwarders globally
His expertise includes but not limited to International Market Entry; Business Acquisition, M&A and JV deal-making, negotiations; Regional business planning & budget management; Cost Reduction & Voyage Profitability; Agent Network oversight & optimisation; P&L, management and development of Shipping lines. Paul's notable experiences include:
Rebuilt a shipping agency (Kuwait) after the Gulf War, diversified the company into Freight forwarding, tramp agency, chandlery and instigated a successful JV with CMA-CGM
Acting Managing Director (Asia) for SBS Worldwide (now DSV), managing regional business plan, budget, agent network, market entry, pan-Asia (Singapore, India, China)
M&A of port service companies, freight forwarders, 3PL providers and NVOCC operators
Turnaround strategy, process engineering and oversight of agent network and performance for Harrison Line, Al-Bahar & Sons, Hellmann Worldwide Logistics, FedEx
Originated and executed M&A, BOT and JV port investments in the Americas, Europe and Africa for Singapore ports operator PSA
Advised regional 3PLs on valuation, capital structure, M&A and reorganisation (Singapore, Indonesia, Thailand, Vietnam)
Advisor for Drewry Maritime Consultants on logistics consultancy projects in Asia
Advised Sokhna Port Development company and APL agents on contract logistics
Agenda
Container Shipping Markets & Updates
Container Carrier Market
Carrier consortia and global alliances
Slot charterers and NVOCCs
Consolidation, M&A
Ports & Terminals Operators Market
Independent operators, port authorities, infrastructure financiers
Market trends – new entrants and consolidations
Cargo owners (shippers/consignees)
Raw materials, semi-finished, finished goods shippers
Intermediaries (forwarders, 3pl, 4pl, integrators)
Intermodal operators
World Trade & Trade Forecast
Maritime sector 2020 & beyond
Logistics services demand & supply challenges
Shipping Trade Flow
Existing trade lanes
New ocean trade lanes (e.g. arctic)
Inland rail competition
Capacity, supply & demand
Costing for Carriers & Profitability
Vessel/fleet costs – leasing & financing
Operating cost (bunker fuel, crew, warehousing)
Voyage time
Port selection & costs
Port Pricing, Marketing & Strategies
CAPEX & financing
Equipment, maintenance & operating costs
Pricing techniques in port marketing
Port utilisation & pricing
Impacts on users
Inland Logistics Costing
Factories to ports/vessels
Port to distribution centres/end-users
Freight Pricing
New trade lane vs old lane

Cost per container
Cost per cargo unit
Fuel surcharges
Impacts on inventories & working capitals

Exercise: freight pricing
Freight Negotiation (Carriers vs shippers)
RFQ/RFI management
Pricing and decision-making strategies
Surcharges & cost mitigation
Impacts of Regulatory Changes on Shipping Costs & Strategies
INCOTERMS 2020
IMO 2020

Clean & alternative fuels
Scrubbers

Ports' regulations
National inland regulations (e.g. road weight etc)
Marine Insurance & Cargo Insurance
Impacts of Technologies on Container Shipping
eBOL/blockchain
Smart containers, empty container management
Revenue & Financial Management in the Container logistics
Peak & trough, bottlenecks, constraints & variation
Future Trends
Shipping lines' value-add strategies (e.g. trade finance)
International trade wars and impact on freight market
Consolidations, M&A
On-site & in-house training
Deliver this course how you want, where you want, when you want – and save up to 40%! 8+ employees seeking training on the same topic?
Talk to us about an on-site/in-house & customised solution.