overview
The 25th Coffee Outlook is back in Vietnam, this time as part of a wider Coffee Week to address the pressing sustainable, commercial and market issues confronting the industry. Furthermore, as technology reshapes how we operate across the value chain, the conference will draw upon global case studies to learn from and adopt.
New features, new content and new networking opportunities will underline the 25th edition, and in addition to the learning and networking opportunities, allow for celebration as well. Reconnect, re-engage and reboot your Coffee strategy in Ho Chi Minh this year!
Coffee 360
Coffee 360 is co located with the 25th Coffee Outlook, this pioneering industry forum will put the spotlight on Processing, Product Innovation and Retailing for the Instant Coffee market.
New in the 25th Edition of Coffee Outlook!
The Global position on Coffee – price, supply and consumption
Consumer preferences and retail trends impacting the end product
The latest in Vietnam Government's policy for Coffee
Vietnam's green bean buyers – a road show of market developments, risk and opportunities
Projecting he global demand for certified sustainable coffee
Coffee and the UN SDG – a strategic approach to industry sustainability
Climate smart agriculture for Coffee plantations
Smart water management and supply security
Farmer support – Strategies for grower incentives and long-term sustainability
Smallholder engagement and how to best collaborate with the growers
Partnerships and business models available to promote sustainable coffee development
Boosting production of certified and traceable coffee
ICT in the Coffee farm and supply chain
Cultivating the domestic consumption market in Vietnam
Direct trade and the impact of technology on coffee procurement
End of day roundtables on pricing, risk, projections and impact of funds
Co-Hosted by:
Sponsorship
Partnership and Profile Building Opportunities are Now Available!
Contact us today to find out how you can position your company as a market leader at this event, and to explore the range of branding and marketing opportunities available.
View sponsors and exhibitors >
Sponsorship Opportunities
Jonathan Kiang
+65 6508 2471
jonathan.kiang@ibcasia.com.sg
Coffee Dinner Registration
The Coffee Dinner, 4 December
Open to all industry professionals and not limited to conference participants. A terrific opportunity to network with local and international attendees. Separate registration is required.
Date: 4 Dec 2019
Time: 6.45pm
Venue: The Rooftop B.B.Q
Address: 39 Le Duan Street, MPlaza Building, 2nd Floor, District 1, Ho Chi Minh City, Vietnam
Registration fee: US$35nett per pax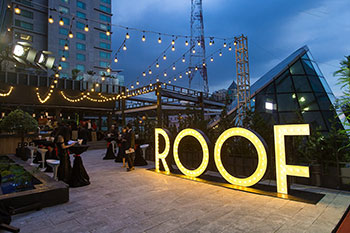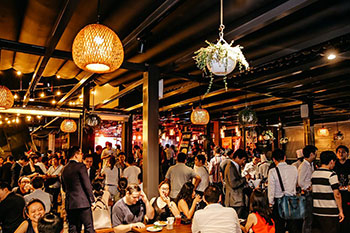 contact
Still have a question?