overview
Processing, Product Innovation and Retailing for the Instant Coffee market
The Government in Vietnam has made its intentions clear, value added processing in Coffee is the way forward for the sector. Investment incentive, exploring new technologies, and helping industry cultivate export markets are all on the agenda.
With massive domestic and export markets to tap on, the instant and soluble coffee market is on a 5% YOY growth trajectory and presents many opportunities. Innovation will rule, be it in product, pricing, packaging or promotion. The industry's only such event for the region will give you the answers.
Coffee 360 will be co located with the 25th Annual Coffee Outlook, co hosted by the Vietnam Coffee and Cocoa Association.
Key discussion themes
Retail coffee market trends and consumption outlook
Global Product development trends across the instant coffee segments
Retailer perspectives on consumer behaviour and product innovation
Vietnam Government's policy and incentive for processing facilities
Roaster perspectives on investment outlook in Vietnam's processing facilities
Regional and international demand markets for instant coffee products
Strategies for penetrating new markets in instant and soluble coffee
Understanding market segmentation and the opportunities it brings
New technologies shaping processing and product development
Packaging trends impacting innovation
Advertising, Marketing and Branding strategies
New partnerships and e commerce redefining the instant coffee sector
Global investment in processing facilities and a long-term view of capacity, and supply / demand balance
The Coffee Dinner, 4 December
Open to all industry professionals and not limited to conference participants. A terrific opportunity to network with local and international attendees. Separate registration is required.
Date: 4 Dec 2019
Time: 6.45pm
Venue: The Rooftop B.B.Q
Address: 39 Le Duan Street, MPlaza Building, 2nd Floor, District 1, Ho Chi Minh City, Vietnam
Registration fee: US$35nett per pax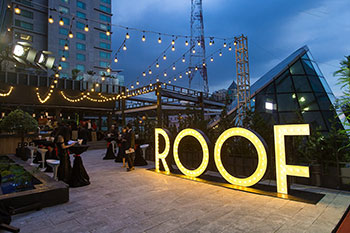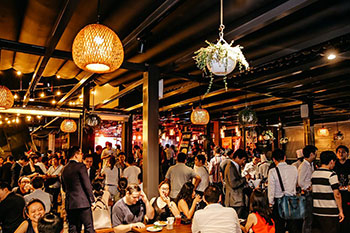 Co-Hosted by:
Sponsorship
Partnership and Profile Building Opportunities are Now Available!
Contact us today to find out how you can position your company as a market leader at this event, and to explore the range of branding and marketing opportunities available.
View sponsors and exhibitors >
Sponsorship Opportunities
Jonathan Kiang
+65 6508 2471
jonathan.kiang@informa.com
contact
Still have a question?