overview
 Key Learning Outcomes
Get updated with latest trends in Sulphur compliance issues
Quality claims (off-specs, contamination, compatibility, machine damages)
Enforcement provisions & disputes/claims with authorities
Preventive measures for minimising risks of claims
Review & negotiate bunker clauses in supply agreement and charterparties
Operational best practices for buyers and suppliers
Legal & claims handling considerations
 Who Should Attend
Bunker suppliers & traders
Shipowners, operators and managers
Ships' officers
Shipping & port agents
Bunker port and terminal operators
Bunker inspectors
P&I clubs and insurers
Lawyers and In-house legal counsels
Trainer
James Edward Baker
(SCMA, SIAC, HKIAC, LMAA, NYSBA) – Baker International Resolutions – Maritime Arbitrator and Mediator
James has over 35 years' experience as corporate counsel, primarily in downstream oil trading, bunkering, related shipping matters such as charter parties, bills of lading, letters of credit and associated dispute resolution including multi-jurisdictional arbitrations and litigation. His professional careers encompassed legal and business leadership across major bunker supply, ship-owning, as well as ship management companies.
Head of Legal for Thome Ship Management (Singapore), a major full-service ship management company
Manager of marine sales & transportation and VP (European group) for a major bunker supplier
General Counsel for FAMM (Chevron/Texaco bunker division) and Mercuria Energy Trading
Extensive experience with BIMCO Shipman, charter parties, oil trading/bunker contracts and MARPOL
Active participation in 20+ arbitrations and trials, 10 of which set as second chair
James is a member of SCMA, SIAC, HKIAC, LMAA and NYSBA. He holds an MBA from University of Houston, Texas.
Digital Badge
Upon completion of this training course, participants will earn a digital badge.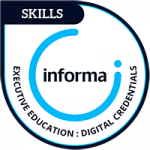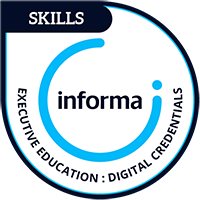 Eligibility:
Attend and participate in the 2 full days of training course duration, led by the designated training expert
Available to:
Seminar attendees
Agenda
1. Sulphur Claims and Dispute Resolution
Current trends in Sulphur claims and disputes
Experiences in global ports
Common off-spec discoveries
Non-compliant fuels – known causes
Fuel in vessel redelivery
Compliance and penalty actions taken
Off-specs Fuel – Supplier, Trader & buyer perspectives
Contamination
Stability, compatibility
Machinery damage
Enforcement provisions & disputes/claims with authorities
Current enforcement mechanisms in major ports
Obligations & liabilities
Bunker delivery records
Legal actions against suppliers with non-declared and contaminated fuels
Deviations and exceptions
Proving & Resisting a claim
Typical claims

Off-specs
Redelivery
Payment and non-payment
Demurrage

Handling claims
Manage sampling inconsistency
Exercise: Claims & Dispute Resolution
P&I Updates on Claims & Disputes (guest speaker)
Off specs
Incompatibility, Instability
Engine damages
 2. Mitigating Risks – Contractually & Operationally
Review & negotiate important contractual terms in bunker supply agreement
Risk of non Availability
Price risk
Contamination, and liability clauses
Case studies on clauses that failed, and solutions
Review & negotiate important bunker clauses in charterparties
Specs
Sampling procedures
Inspection
Bunker price
Time loss
De-bunkering operations
Redelivery
Operational Best Practices: On-Board Requirements
On-board
What Can go wrong on-board

Tanks, lines cleaning
Samples disparity

The importance of proper delivery procedures
Getting ready – vessel & Onboard requirements

On-board storage, segregation and handling
Dealing with contamination

Sampling & quantity determination
Supply side
Contamination challenges
Storage and transfer requirements
Working with bunker craft operators to manage risk
Traceability & record keeping
Legal & Claims Handling Considerations
Non-compliant fuel claims
Financial loss claims
Dispute resolution
BIMCO's clauses on compliant fuel
On-site & in-house training
Deliver this course how you want, where you want, when you want – and save up to 40%! 8+ employees seeking training on the same topic?
Talk to us about an on-site/in-house & customised solution.