overview
Africa's leading sugar conference, the 10th Africa Sugar Conference returns to shape the conversations surrounding the sugar industry in the Africa continent. The conference earns its reputation from a demonstrated track record for quality content and is the African sugar industry leaders' go-to event with meaningful business connections made year-on-year.
Set in a new location in Kampala, Uganda, where sugar production is set to rise significantly and the market is keen to see diversification, expect the latest industry insights and updates. The 2020 programme is strengthened: premier content, new networking opportunities, and will continue to bring together top players and industry heavyweights across Africa to highlight the latest market insights and centre-stage key case studies.
Co-Host
What's new in 2020?
Deep dive into global market movements and its implications for Africa
Special coverage of intra-African trade and its impact on the sugar industry
Changing consumer perspectives
Best practices for efficiency and production
Continued focus on sugar diversification, with a deeper look at the roadmap for ethanol and co-generation
Spotlight on Africa's sugar value chains; country-specific insights and developments
Action-geared, thought-leadership sessions for moving the industry forward
Sustainable commercial best practices
Testimonials
"Very enriching and always informative. It keeps one abreast of the developments in the sugar industry in Africa."
– Abdul Rasheed Olayiwola, General Manager – Finance, BUA Group
"The conference is packed with a lot of valuable information on the whole sugar industry value chain, very relevant for all sugar millers and downstream industry operators."
– Lusubilo Chakaniza, CEO, Ethanol Company
"Very educative conference that Africa can learn from to revitalize the sugar industry."
– Mary Teresa Gondi, Interim Senior Market Research Officer, AFA – Sugar Directorate
"This is the best Sugar Updating Conference in the region."
– Mwine Jim Kabeho, E.D & Chairman, Madhvani Group & Uganda Sugar Manufacturers Association
"This is one place where you will find all the Sugar Industry players and see a hybrid of solutions."
– Grace Bunanukye Bwengye, Planner Agriculture, National Planning Authority Uganda
Sponsorship
Partnership and Profile Building Opportunities are Now Available!
Contact us today to find out how you can position your company as a market leader at this event, and to explore the range of branding and marketing opportunities available.
For Sponsorship Opportunities:
Jonathan Kiang
+65 6508 2471
 jonathan.kiang@informa.com
speakers
Mwine Jim Kabeho
Chairman, Uganda Sugar Manufacturers Association, Uganda
Hon. Amelia Kyambadde
Minister of Trade, Industry and Cooperatives, Uganda
Joel H. Okwir
Agriculture Economist, COMESA, Zambia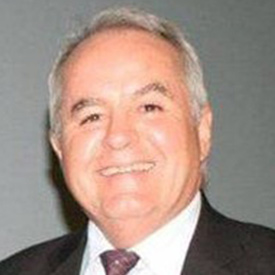 Johann van der Merwe
Group Head, Advocacy, Illovo Sugar, South Africa
Calicious Tutalife
Acting Director, Directorate of Industrial Development and Trade (IDT), South African Development Community (SADC), South Africa
Suresh C. Sharma
Regional Director, Africa Operations, Mehta Group, Uganda
Amina Hersi Moghe
Chief Executive Officer, Horyal Investments Holding and Atiak Sugar Factory, Uganda
Frederick North-Coombes
Chief Executive Officer, Transmara Sugar Company, Kenya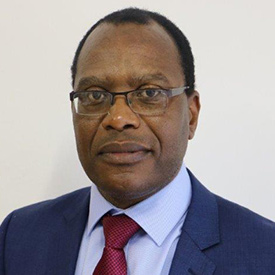 Oswald Magwenzi
Managing Director, Ubombo Sugar, Eswatini
Jayanti Patel
Managing Director, Butali Sugar Mills, Kenya
Senior Representative, Madhvani Group, Uganda
Senior Representative, Kagera Sugar, Tanzania
Luis Bagorro Júnior
Deputy General Director, BIOCOM, Angola
Richard Bennett
Founder and CEO, Sunbird Bioenergy, U.K
Stephane Isautier
Head, East Africa Operations, Alteo Group, Mauritius
Nick Jackson
Managing Director, Royal Swaziland Sugar Corporation, Eswatini
Senior Representative from Dangote, Nigeria
Simon Kaheru
Public Affairs & Communications Director (Century & Rwenzori Bottling Companies in Uganda), Coca-Cola Beverages Africa, Uganda
Weyo Roba
Chief Executive Officer, Ethiopian Sugar Corporation, Ethiopia
Solomon Odera
Interim Head, Sugar Directorate, Agriculture & Food Authority, Kenya
Phil Mnisi
Chief Executive Officer, Eswatini Sugar Association, Eswatini
Mohamed Ahmed Ateia El Habib
Deputy Managing Director and Chief Finance Officer, Kenana Sugar Co Ltd, Sudan
Ashok Dua
Chief Operations and Projects, Butali Sugar Mills, Kenya
when & where
31 Mar - 02 Apr 2020
Speke Resort and Conference Centre
Kampala, Uganda
contact
Still have a question?