overview
This seminar offers advanced-level strategies in warehouse operations from global perspectives. Highlighting real-world case studies, attendees will explore practical approaches to inventory storage efficiency, process improvement, customer satisfaction and improving bottom lines.
Throughout the 2 days, attendees will receive updates on global warehousing market trends & investments; and exercises in with productivity measurement & benchmarking, layout & asset optimisation; key considerations on financial management and third-party logistics contract negotiations. The employment of technology and value-added activities to meet customer requirements will also be explored. The programme offers immediately actionable insights to those seeking a better understanding of warehouse operations, technology adoption and transformation.
Key Learning Outcomes
Warehousing market trends: market drivers, technology uptakes
Optimising warehouse operations: layout, processes and labour, etc
Review key metrics for warehouse performance and benchmarking
Assess and maximise efficiency of warehouse management
Lean/5s warehousing implementation
Explore warehouse technology and automation for productivity improvement
Review warehouse service and tender contracts
Cost budgeting, pricing and financial considerations
Value-add strategies in warehouse operations
Who Should Attend
Warehouse operations
Stock, Materials, Inventory controls
Logistics, Supply Chain & Distribution
Purchasing, procurement
Technology, Digital & Innovation Officers
Safety & Risk Management
Ground Operations
Investment, Sales & Marketing
Service Quality & Quality Control
Digital Badge
Upon completion of this training course, participants will earn a digital badge.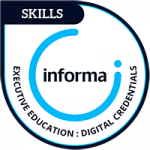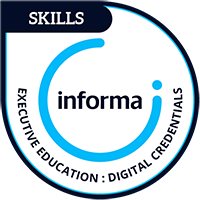 Eligibility:
Attend and participate in the 2 full days of training course duration, led by the designated training expert
Available to:
Seminar attendees
Trainer
Gwynne Richards
Director/Principal Consultant, Apprise Consulting
Gwynne has 40 years' experience within logistics & supply chain management and is recognised for his ability in cost reduction and performance improvement for global clients.
He has worked for companies including Dawson Group, Lane Group plc, Danzas and DHL. He has managed contracts on behalf of Dupont, Dyson, Little Tikes, Miele, Nokia and Scottish Courage. Consultancy clients include household names in both the private and public sectors. His recent consultancy services include:
Audits of transport and warehouse operations, including warehouse & 3rd party contract audits, labour, space, equipment and cost
Performance measurement and benchmarking
Market research, competitor profiling, customer satisfaction and service optimisation
Evaluate, produce and manage Invitations to Tender for warehouse operators and 3PLs
Supply chain, transport optimisation, route planning & warehouse system reviews
Technology enablement, including voice-activated picking, RFID, mobile solutions, etc
Education & training to all levels of staff
Logistics & supply chain strategy reviews
Due diligence and expert witness
New build project management, change management and lean process
He is currently Chairman of the CILT Supply Chain Innovation awards committee and a judge for the SH & D awards. He runs CILT-accredited training courses in the UK, UAE, China, India, Singapore, Malaysia, Hong Kong, Kenya, The Philippines and Thailand.
His book on Warehouse Management was published in June 2011 and is now in its third edition. He has co-written The Logistics and Supply chain toolkit with Susan Grinsted which is in its third edition and co-wrote The Logistics outsourcing handbook which was published in December 2019.
Agenda
WAREHOUSING MARKET TRENDS
Market drivers across warehouse types

Bonded warehouses/ FTZ
Hazardous storage
Temperature controlled warehouses
Fulfilment centres
Returns centres
Own account operations
3rd party logistics operations

Automation and digitalisation trends
Financial metrics – Business margin, cost, pricing, occupancy
WAREHOUSE PERFORMANCE OPTIMISATION
Newbuild vs existing facilities
Utilisation (space, personnel, equipment)
Reliability, flexibility and costs
Common Performance-Type Measures:
Key Metrics (KPIs) for Warehouse Performance
Productivity indices

Receiving
Put away
Fulfillment
Safety KPIs
Dock to stock time (DTS)
Warehouse order cycle time
Carrying cost of inventory

Employee performance
Benchmarking
Supplier KPIs
BEST PRACTICES IN INVENTORY MANAGEMENT
Handling Bottlenecks and delays
Models and practices for improving inventory control

Layout – location as opposed to layout
Pareto Principle
ABC stratification system
Inventory error analyses
Cycle counting
WAREHOUSE MANAGEMENT SYSTEMS
Warehouse Management process
Key considerations in selecting warehouse management Systems
LEAN/5S IMPLEMENTATION IN WAREHOUSE MANAGEMENT
Handling seasonal/fluctuating demands
Handling increasing SKUs
5S warehouse audit checklist
OPTIMISING LAYOUT, EQUIPMENT AND PROCESSES
Receiving, storage processes
Optimising space
Loading/dispatching
Picking methodologies
Handling equipment
MATERIAL HANDLING SYSTEMS, ROBOTICS AND AI
AI and ML applications in warehousing
Integration with existing equipment
AGV Systems
Automated Order Selection System
Sortation solutions
Automated Storage and Retrieval System
Case Study: Implementing Collaborative Robots
WAREHOUSE FINANCIAL MANAGEMENT
Cost reduction, forecasting & budgeting
ROIs
Pricing of Warehousing services

Transaction/unit rates
Fixed variable
Open book/cost plus
Outcome-based Models

3PL contracts
VALUE-ADD ACTIVITIES IN WAREHOUSE OPERATIONS – CASE STUDIES
QC (inspection) and testing
Packaging
Assembly and customising
REVIEW AND NEGOTIATE WAREHOUSING CONTRACTS
Key considerations: RFI, RFP, RFQ negotiations
Key clauses, terms and conditions
Examples – Warehousing Servicing Agreement
Warehouse Receipts – T&Cs
WAREHOUSE LEGAL LIABILITY COVERAGE
On-site & in-house training
Deliver this course how you want, where you want, when you want – and save up to 40%! 8+ employees seeking training on the same topic?
Talk to us about an on-site/in-house & customised solution.