overview
Key Learning Outcomes
Appreciate the various methods of laytime calculation – reversible, non reversible and averageable
Master the skill of calculating laytime for both dry and wet cargoes and ensure that your calculations are correct and to your advantage
Analyse in detail the various issues affecting laytime and get solutions for your laytime and demurrage issues
Compare charterparty laytime clauses and determine which terms and conditions apply when sorting out liabilities
Examine demurrage claim scenarios and understand how you can make profit from demurrage claims
Know the common exceptions to laytime and demurrage for both dry and wet cargoes
Who Should Attend
Shipowners
Charterers
Commodity Traders
Chartering Brokers
Maritime lawyers
Maritime Arbitrators
P&I personnel
Claims and cargo handlers
Demurrage analysts
Operations executives
Port personnel
Digital Badge
Upon completion of this training course, participants will earn a digital badge.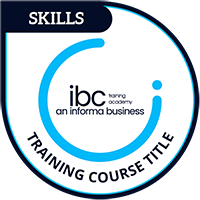 Earners of Laytime & Demurrage Certificate have acquired advanced-level skills in Laytime calculation practices; anticipating, minimising and handling claims risks as well as profit-driven strategies in managing demurrage. Through global case studies, they have revised and mastered commercial contract terms and charterarty clauses, the complexity involved in demurrage claims on various types of cargo.
Skills:
laytime, demurrage, calculation, timebar, despatch, demurrage claims management, enforcement options, general terms and conditions, weather clauses, time bar clauses, wet cargo laytime, dry cargo laytime, reversible, averageable, non-reversible, loading clause, demurrage stoppage, damages, detention, notice period
Eligibility:
Attend and participate in the 2 full days of training course duration, led by the designated training expert
Available to:
Seminar attendees
Agenda
Review of Laytime and Demurrage
Allocation of risk for delay between owners and charterers
Definition of laytime, demurrage and despatch
Types of Laytime

Fixed time
Tons per hour/per hatch
Worldscale
Custom of port
Start of Laytime
Arrived ship
When does it start?
What suspends time?
When does time stop running?
Notice of Readiness (NOR)
Start and Stoppage of Demurrage
Start of demurrage
Suspension of demurrage
When does demurrage stop running?
What stops the running of demurrage
Calculation of Laytime for Dry and Wet Cargoes
Types of dry cargo laytime – reversible, averageable, non-reversible
Working days and running hours
Laydays, early loading clauses, virtual NOR and late arrivals
Explanation of terms

WWD / WDWP
WIBON / WIPON / WIFPON / WECCON
SHINC / FHINC / SHEX / FHEX

Breakdown of different types of machinery on wet and dry ships
Laytime per working / workable hatches
Damages for detention
Notice periods, turn times, EDP
Interruptions and exceptions
Pro rated time for part cargoes
Shifting and multi berth discharges
Pumping clauses, pumping logs, excess pumping calculations
Other issues affecting the calculation of laytime
Laytime and Demurrage Clauses
Different charterparties and NOR clauses
Weather clauses
Time bar clauses
Practical considerations including
Crude oil washing
Stripping
Letters of protest
Demurrage Claims Management
Main stages
Key clauses in your contract that can impact your claims
Securing a settlement
Enforcement options
Case Study: A recent laytime and demurrage case will be presented and analysed to give participants a better appreciation of common problems and practical issues arising. Specific clauses will be reviewed and participants will be encouraged to provide alternative solutions to the case. Delegates are asked to send their claims stories latest one week prior to this Workshop for general practical and legal discussion (anonymous if preferred).
The Commercial Contract Terms and Charterparty Clauses
Relationship between the two – with examples
Traders' GT&C (general terms and conditions)
Profitable Use of Laytime and Demurrage in Nontraditional Ways
Delaying loading
During the course of the voyage
Delaying discharge
Handling Laytime & Demurrage Claims and Disputes
Time bars
Which documents are essential
Dispute resolution methods – and reasons for choices of arbitration or mediation or litigation
On-site & in-house training
Deliver this course how you want, where you want, when you want – and save up to 40%! 8+ employees seeking training on the same topic?
Talk to us about an on-site/in-house & customised solution.